9 Keys To Getting Hired After Time Off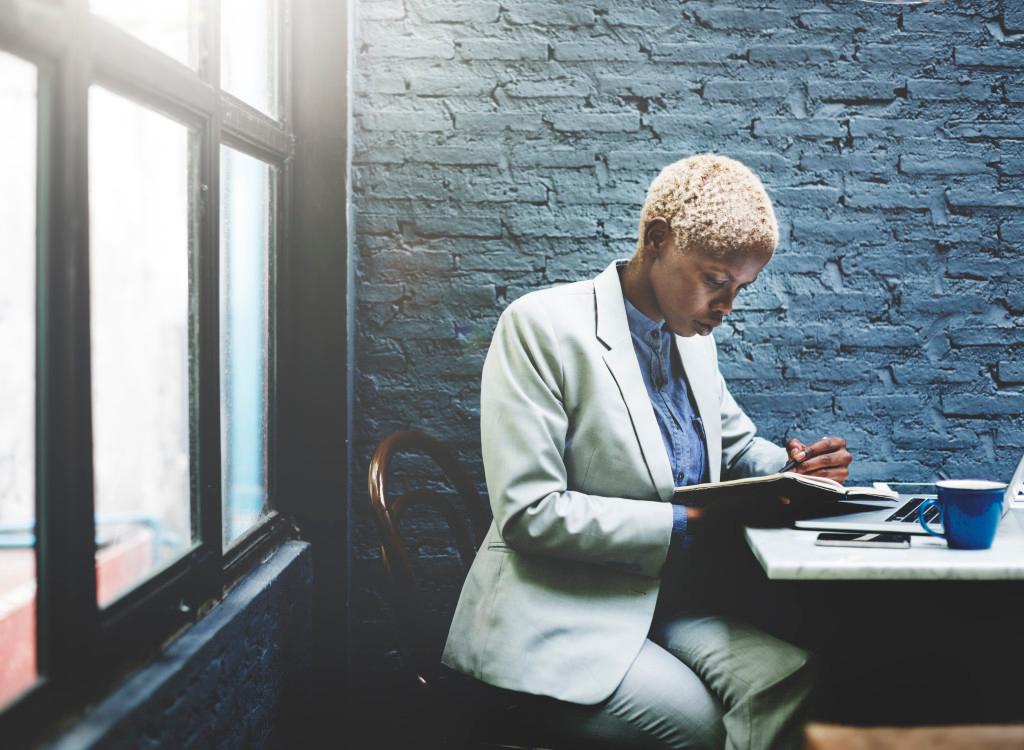 Sometimes taking time off from a desk job is necessary – whether it's for a mental and emotional break, pursuing a personal venture, or for your family. Taking a break can offer a wealth of experience in a non-traditional sense, but it may not be recognized as "strong experience" when garnering translatable skills on a resume. The amount of time that you spend away from an office can also put a hiring manager on alert. How can you bounce back into the professional world after a gap?
 1. Dust Off Your Resume
This will be the most important aspect of your application. Make sure you keep your resume fresh, relevant, and tailored to the jobs you're applying for. Unless you have 10+ years of experience, keep your resume to one page. Delete the summary objective and bullet-point list of skills at the top unless you have 10+ years of experience – trust me, it ages you. Use bullet points to express your experience, not long-winded, unwieldy sentences. Most importantly, have one (or three) friends or former co-workers review it before sending it out.
2. Explain the Gap Strategically
So you've taken a couple years off. Hiring managers won't hold it against you for taking time off, as long as you've demonstrated that your skills are still sharp and that you are capable and motivated to take on a large workload and steep challenges. How? Add one or two sentences to your resume describing what you did during the "gap." Don't only mention that you started your own business, but also add the "activities" you did that kept your transferable skills honed. These activities don't have to be grandiose, but they can highlight your role as a [fill in the blank] in a way that is impressive to future employers.
Article continues below advertisement
For example:
Starting in May 2013, I left [COMPANY] to work as a stay-at-home mom for my three children. During this time, I started my own local jewelry company, which became profitable after just 6 months, and I served as the lead planner for multiple charity events, raising over $75,000, for my children's school.
Notice how your participation in even minor extracurriculars, like your children's recreational activities, can demonstrate your organizational, administrative, and detail-oriented skills, among others.
3. Demonstrate That Your Skills Are Still Sharp
If you really can't think of a single activity that would contribute to your skill set during the gap, don't hesitate to start. Volunteer at an organization that will allow you to use skills useful to potential employers, engage in part-time or temporary work, or sign up for classes via Udemy, Coursera, or a local college.
Article continues below advertisement
4. Reconnect With Your Network
Add everyone you know on LinkedIn, including former and current co-workers, friends, family members, and classmates. Professionals don't keep a rolodex of business cards or an address book of contacts; connections are maintained on LinkedIn.
5. Update Your LinkedIn
Your LinkedIn profile is your virtual resume. This means that while hiring managers spend 30 seconds or less scanning your paper resume, they'll likely spend less time on your virtual resume. Recruiters and connections can view your profile at any time, and when you send you resume out in response to job postings, they frequently check your LinkedIn. It needs to express your experience, ability, and skills clearly, concisely, and presentably. Make sure that your resume can verify your LinkedIn (hiring managers will hold it against you if you lie on one or the other).
Article continues below advertisement
Add pertinent work history and internships, if applicable, education background, organizational memberships, skills, and attach projects, presentations, articles, or websites that you've created. Make sure that everything is spelled correctly, is properly (or at least consistently) formatted, and ensure that your byline (what shows up beneath your name) is reflective of who you are as a professional. Don't list "Seeking employment" as a byline; you'll be immediately bypassed by recruiters. Importantly, make sure your photo is of your face, appropriate for your profession, and is current.
6. Don't Focus on Failure
Most importantly, leave off any "failures," like the fact that your business did not succeed or that you ran out of money on your trip around the world before you hit seven countries. Even if you failed, you tried and (at least on paper) did amazing things. Show your employer that you're not a pity party, you are a hot commodity that took a slightly untraditional path.
Article continues below advertisement
7. Garner Strong References
Almost more important than anything, you will likely need strong references from your former (and/or current) work experience. These references will need to attest that you not only produced excellent work but that your strong work ethic, determination, and competence demonstrates your capability to return to work at a high level after a hiatus. Make sure your references aren't shocked to receive a call – reach out to each reference, remind them of your work history, and politely request that they vouch for you.
8. Reevaluate What You Want
Don't fear change. Look at this as a fresh start to do what you've always wanted. What were your career goals prior to taking time off (if any)? What would you do if you could do anything? What would you do if you were fearless? This will be challenging, but it also can – and should – be exciting, not dreadful. Look deeper.
9. Be Confident
Don't let anyone make you believe that you cannot go back to work. Do not accept an abysmally low salary or a position you hate because you feel there are no options for you. Be patient, be strategic, and leverage your network. You have left an office job (which is scary enough), fended for yourself for a serious amount of time, and you've taken on the challenge of returning to work; now it's your turn to take on your goals. Reach higher than you think you can.