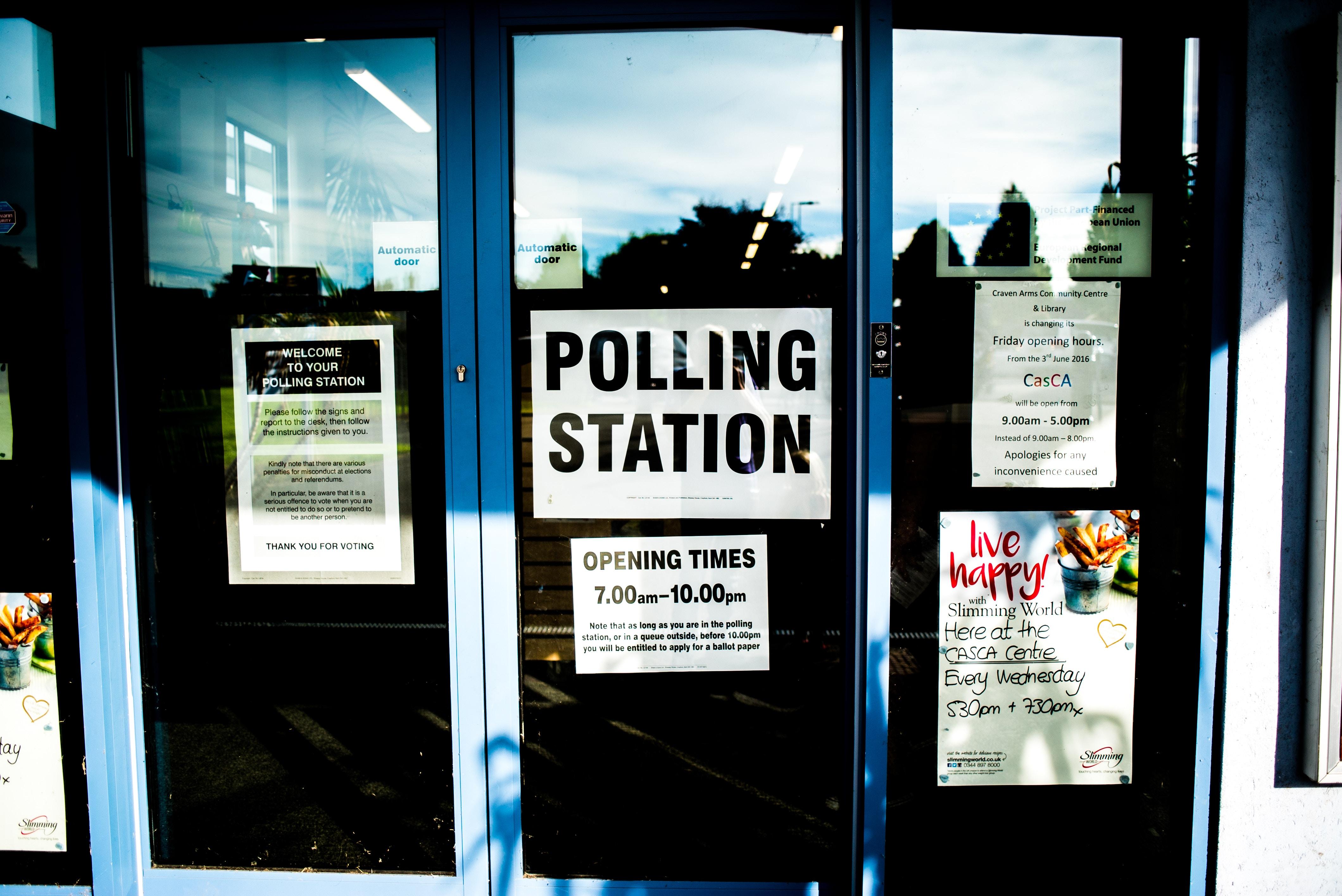 A First Time Voter's Guide To Registration
By
Regina Fontanelli
Sep. 7 2018, Published 3:42 a.m. ET
Congratulations! If you've recently turned 18 (or any age after), by legal standards, you're an adult. Adulthood opens the door to a world of responsibilities -sometimes fun- and of course, lots of important choices. You can serve on a jury, join the army, and become an organ donor! All with the additional benefit of having to figure out what you want to do with the next 60 or more years of your life.
Before you run screaming back to your parent's house, or hunting online for the fairy dust at the end of 13 Going On 30, you should know there are some privileges to being an adult. Like being able to vote.
While it may seem like a daunting task, it's actually pretty easy when you're prepared for it. To help, we've compiled some tips & tricks to make your experience as smooth as possible.
The Basics: How To Register
Lucky for you, voting today is as easy as it ever has been. There's the option of registering online, in person, or by mail. Each approach has a different protocol. For registering in person, you can go to your local county election office, or a number of centers, like the Department of Motor Vehicles and the Department of Social Security. This can vary by state, so be sure to check online. Registering by mail entails a similar process, except that after filling out your registration form, you can simply mail it to your local Board of Elections. Voting isn't one size fits all, so before registering, be sure to check online for the designated destination where you should be sending your completed form.
Registering online is fast and simple. You'll be asked for your full name, drivers license ID, and home address. After that, all that's left to do is hit submit, and confirmation will come by mail shortly after.
Article continues below advertisement
The Importance of Registering Early
Okay, so you know how to register and you know where to go register, so you can just do it right before midterms, right? Wrong.
Most states have pretty strict policies about registering a certain amount of days before an election. 34 states do not allow same-day registration on election day, and states like New York, make you register at least 25 days before an election to be eligible to vote.
Vote.org has compiled a list of registration deadlines for each state, and Rock the Vote has an interactive map that allows you to select your state for a breakdown of your individual voting rights. For the majority of states, registering early is the difference between casting your ballot and not voting at all.
What To Do On Election Day
Once you're registered, all that's left to do is vote. By far the most exciting and active part of this process, the voting day has it's own series of things you'll need to be prepared for.
Firstly, know the location of your polling station and how to get there. You're going to want to make sure you're well researched so casting your ballot doesn't mean costing you your day. Once you know your polling station, you can find out their hours of operation and begin planning your schedule.
Article continues below advertisement
If you're trying to save time this upcoming election day, try getting to the polls early. Going over your lunch break can result in waiting on long lines with other people who, like you, thought noon would be the most convenient time to hit the polls. Going later in the day can have the same consequences since everyone is trying to squeeze their vote in before closing. The struggle of working and finding time to vote is a difficult one, and that's why some states require employees to receive paid time off. This varies depending on the state, with some states offering time off unpaid, and others not offering time off at all. Make sure to check out your state's policies to see if you are entitled to leave.
It's also important to keep in mind your states voter ID laws. Some states accept only certain forms of documentation, like a passport or birth certificate, before allowing an individual to vote. In states like Texas, that count a carry license as identification but not a student ID, these practices can be grounded in racist ideology. NCSL.ORG has a list with the identification requirements of each state that may be helpful to check out before voting. The system in place may be trying to silence your voice, making it more important than ever to be prepared to cast that vote.
Article continues below advertisement
Make Sure Your Voting Place Is Accessible For Your Needs
It's important to make sure you make sure your station can accommodate your needs. Not all polling places have ballots available in other languages, or translators on staff. Similiarly, some centers may be behind in terms of wheelchair accessibility and ramps. After learning your polling station, it can be a good idea to quickly google the location for a phone number. Giving a call to your polling place a few weeks prior can save you a lot of stress on the actual day of the election.
Know Your Rights
Lastly, know you have the right to a provisional ballot. A provisional ballot allows you to vote if there is some question about your eligibility to vote. When polls close, local officials investigate your votes legitimacy and decide if it will be counted toward the election. This kind of ballot is used to account for accidents in the system, like if a mistake causes your address to be wrong or name to be misspelled. In 2002, America decided you shouldn't be punished for an administrative error, and passed the Help America Vote Act, giving every citizen the right to a provisional ballot.
Article continues below advertisement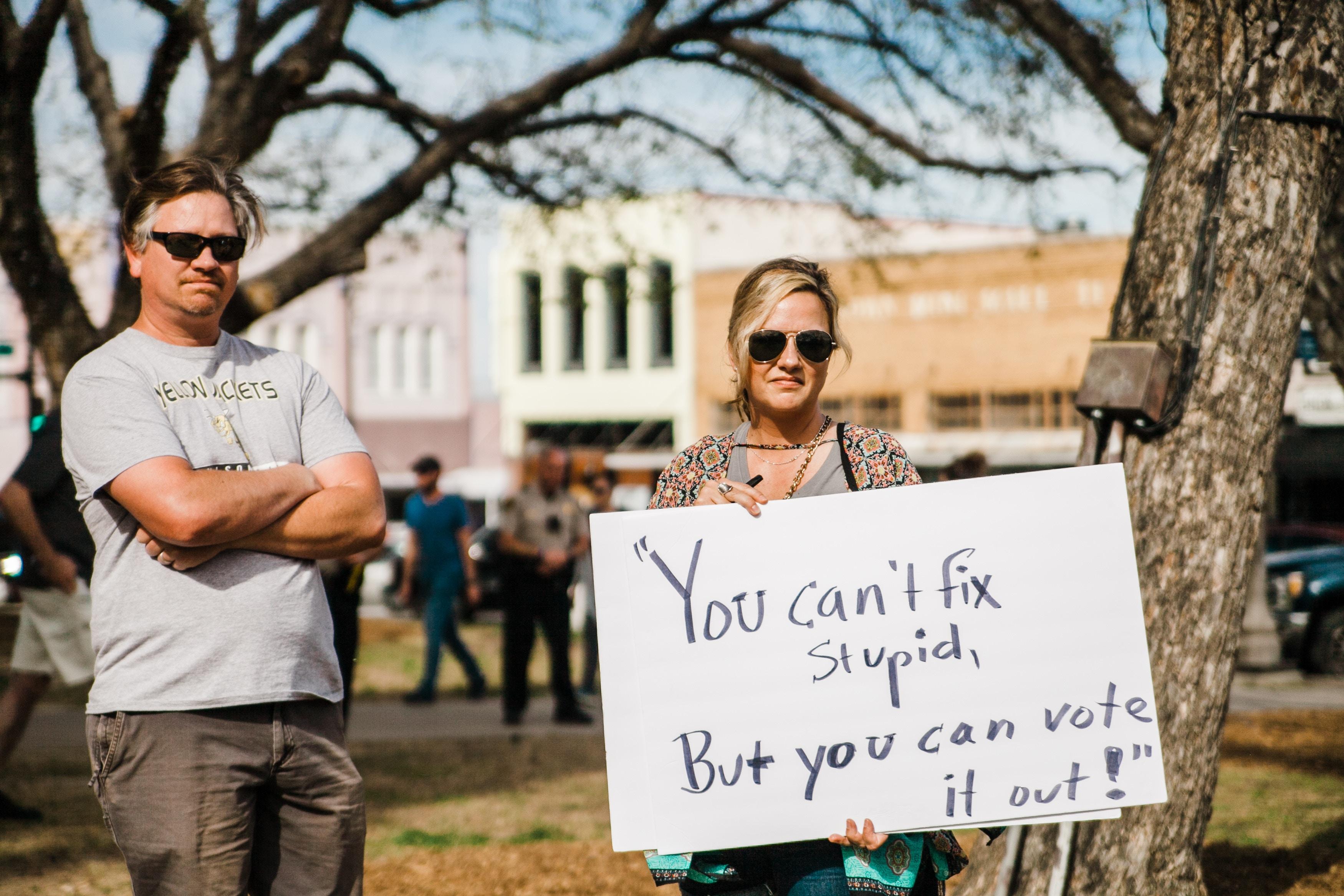 Like many other aspects of adulthood, voting can be a process. But it's a process that can potentially result in not just a better life for you, but your entire community. Filling out one form and casting one ballot can help you empower politicians you believe in, and give a platform to those you believe have your best interests at heart.