A Healthcare Career is Within Reach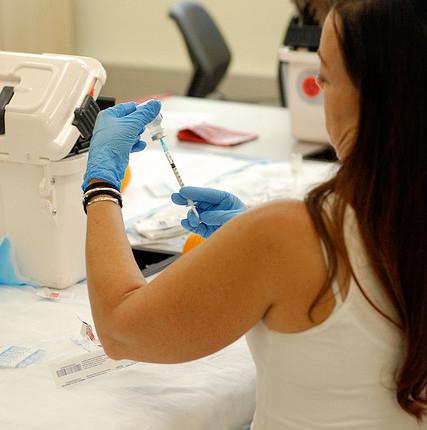 Many people use the services provided by healthcare providers without realizing that a career in healthcare may be easily achieved. While we certainly encourage women to pursue careers as doctors, there are other positions that exist outside of that worth pursuing. While doctors and nurses represent traditional healthcare career choices, other positions are also an important part of a physician's practice. Not everyone who works in healthcare had to spend years obtaining a degree. The growth of the healthcare industry presents new career opportunities.
New Careers Are Emerging:
Technology has added a tremendous amount of employment opportunities for those in the healthcare field. Patients are now able to have more tests and scans than ever. These new services have added more jobs for people who are not doctors or nurses. Entire teams are now needed to provide complete care to patients.
Deciding to Start a New Path:
When trying to decide on a new career, you may feel overwhelmed thinking of a lengthy time commitment. However, having a successful career without spending years in school is possible. Programs such as Academy of Learning's medical assistant program can be completed in less than a year and offer the chance to be a valuable part of the healthcare team.
Article continues below advertisement
Opportunities for Office Assistants:
If you prefer to focus primarily on office tasks rather than being a healthcare service provider, then a medical administrative assistant course may be the ideal choice for you. The medical assistant's role is to provide administrative support so that patients can be treated efficiently. A medical assistant may assist in a variety of duties such as filing insurance claims, processing chart updates or obtaining patient information. Employment in a variety of settings, such as direct care clinics or hospitals, is often available. An office assistant is an opportunity to be in a healthcare setting without having to devote years to studying.
A New Career Can Bring Confidence:
A change in careers can bring a new level of confidence and make you realize your potential for success. People often relate their level of happiness in life to the work that they do, which may explain why healthcare workers often feel fulfilled through their work. A career in healthcare can bring happiness and confidence that other careers may not provide.