A Journey To Independence And Recognizing Self Worth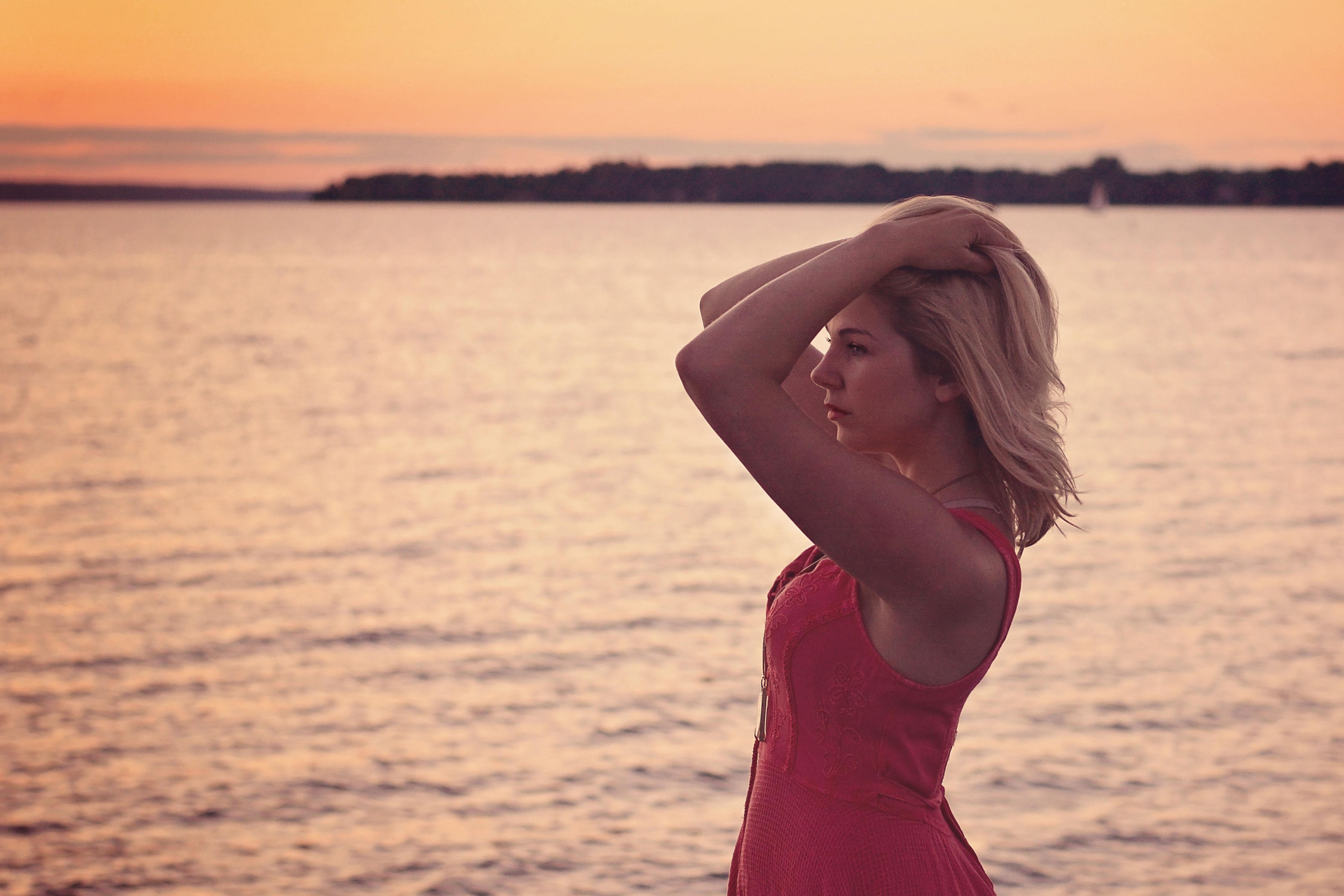 This is a story of hardships, despair, hopelessness, feeling utterly alone–and then soul searching, redemption, passion, and the courage to overcome obstacles. I'm here to tell you about my journey so that you can create your own.
When we are innocent young children, with the world ahead of us, we have big dreams. Some want to be a doctor. Some want to be a veterinarian. Others, an astronaut, or a famous singer. But as we get older, and face more and more of the realities the world can impress upon us, sometimes our dreams become forgotten. Such was my reality after a series of events that piled on one after the other in the course of two years, leaving me lost. I did not recognize myself. The self I knew was happy, alive, adventurous, brave, strong, and full of dreams. How was I to get that woman back–the woman who loved herself and her life? I needed to figure out when she left and why.
So I tried. It took soul searching. It took therapy. It took yoga. It took the love of my family and dog. I read articles. I set daily goals, starting very, very small. And even then, sometimes I'd lose the battle.
Article continues below advertisement
I convinced myself that person was still in there. Eventually, bigger things rolled around, and something dawned on me that shook me to my very core. I realized that if I just went back to corporate America, I would be right where I started. How could I go back to a field in which I was so unhappy? I began to panic as I thought of walking into an office ever week with everyone's "how was your weekend?" and "happy Friday" and "it's hump day" ringing in my ears. But my resume was full of corporate marketing experience. How would I change fields if I have no skills or experience in any other? I wasn't sure, and I was scared, but I knew…if I was going to fix me, I was going to fix me all the way.

Article continues below advertisement
And then I remembered what made me feel better. I was stopped in the streets of Manhattan by a lady holding a camera. She explained she worked for a local magazine and asked if I would mind having my picture taken for the next issue's street style section. That's when it hit me: one thing I was good at–really, really passionate about–was using my own personal style as an outlet of creative expression.
This wasn't the first time I'd been asked this, or been stopped to ask where I got some accessory, or had someone tell me they loved my style. They loved it because it was daring; it was different. As a person with a creative mind, I always liked to think of my wardrobe as an outlet for art and self-expression. I have always been a very peculiar person, kind of a weirdo, super awkward, but confident about my uniqueness. I like to be different, because we all are. So why do we all dress the same? I, for one, never followed trends, didn't care if I wore white after Labor Day, and if I wanted to wear mixed patterns or crazy hats, I'd do whatever I felt reflected a sense of self, or even my mood that day. You, and only you, know who you are. You can express that through your sense of personal style, and in any given situation, you'll get to make an impression before the first interaction. You are both a piece of art and its artist.
Article continues below advertisement
I wanted to create a resource for one-of-a-kind items to showcase people's individuality. And so, with a LOT of research, basic knowledge of web design, an ability to nurture professional relationships, my dream was born: Froufrouly LLC, fashion for the fearless. As the concept of our mission of individuality took shape, I realized that the best way to sell products that stand out and exude a certain style (but are completely unique from what you'd buy at the local mall) was to sell apparel and accessories created by independent designers. I thought it was not only important to the mission, but to support independent designers across the globe.
Since I launched in 2013, I've learned that having a business is a lot like being married. You're bound to have problems, but to make it work, to make it really last, you have to fight for it. You must to nurture it. You must protect it. You must provide for its needs. You must be able to accept what isn't working and figure out a better way to fix any given problem. You must not be afraid to ask for professional help, if you need it. You must make decisions you don't want to make, for its own good. You must realize that as it grows, it will change, and you will have to change with it through the years. And you must never, ever give up on it, or on yourself.
Article continues below advertisement
In the end, I can say that I found something in my victory: a passion. And once I began this chapter of my life, I realized when you're passionate about your work, it's not just work. It's yours. You own it. I won't say it's easy either…it takes real ambition, determination, discipline, thick skin, and strength to keep going, even if everyone thinks you will fail.
The best part? Feeling proud of yourself. Realizing your self-worth, and the strength and resilience you possessed all along. And after becoming whole again, you're even stronger than before. You're braver because you've faced your fears. And you feel like you again, with an added component of badass superhero thrown in. I am Adrienne Mendonez. I am the founder, owner, curator, and wearer of all hats at my women's apparel and accessory e-boutique, Froufrouly, and I'm here to stay.