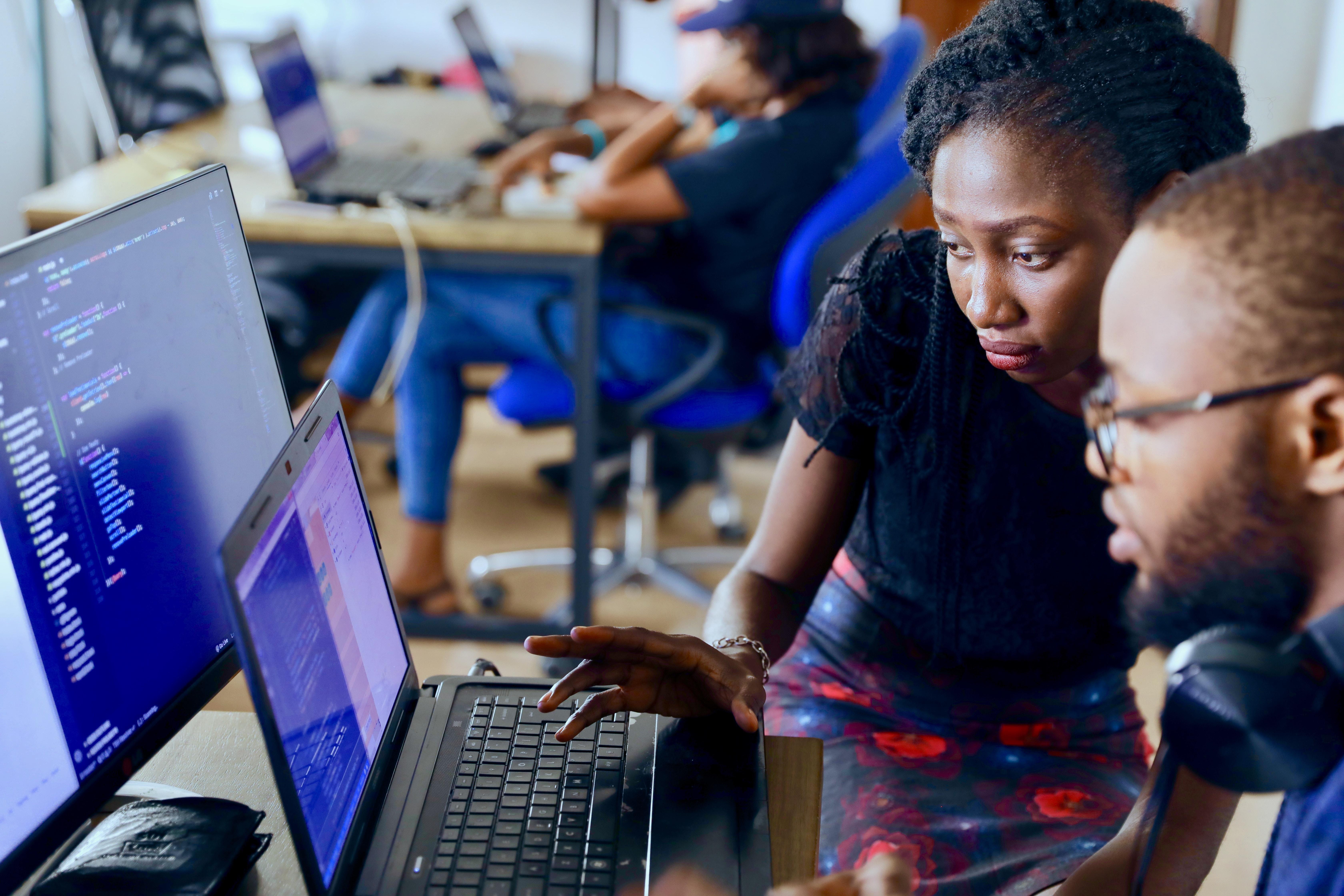 A Look At The 10 Hottest Careers In FinTech
By
Chante Harris
Jan. 24 2019, Published 2:48 a.m. ET
Many of us are refining goals as we kick off the new year. If we are being honest with ourselves, finances are most likely at the top of the list. Whether you're a "budgetnista" or not, we all know there is always room for improvement as it relates to increasing financial security. Thanks to a large amount of disruption in the financial services industry over the past few years we now have more tools than ever to keep us on top of how we invest in our financial future. Qapital, a full-service banking app helps its members save smartly and invest confidently through goals and rules. Capway, founded by Sheena Allen, is a fintech company that provides access to financial education, tools and services to the underserved market of the unbanked, underbanked, and working poor millennials. Debitize, allows its users to use their credit card like a debit card while still earning rewards.
Changing and monitoring your spending habits is certainly one critical way to improve your finances in 2019 and not the only way to secure the bag this year. The vast number of technological advancements in financial services has made it one of the hottest industries with a large number of opportunities. According to a recent Forbes article, the compound annual growth rate of the fintech sector is forecasted at 74.16% from 2019 through 2025.
Check out these top 10 careers in fintech from BusinessStudent.com to consider as the industry continues to boom:
Blockchain Developer: Blockchain programming talent is currently in high demand. Top skills for a position like this include Hyperledger fabric, Ripple, and Solidarity.
Apps Developer: Demand for mobile payment solutions and personal finance continues to grow and millennials increasingly make secure payments from their phones.
Financial Analyst: Financial analysts play critical roles for startups as they grow. A financial analyst is responsible for managing budgets against income forecasts.
Product Manager: Product managers play a critical role in setting the vision and long-term strategy for a company's products.
Compliance Expert: According to Reuters, the major area in finance that has seen steady job growth since the financial crisis has been in compliance, legal and risk areas.
Cybersecurity Analyst: Cybersecurity is and will continue to be extremely important to the financial services industry given it has been attacked more than any industry since 2016 according to IBM.
Quantitative Analyst: Quantitative analysts are the masterminds behind the data-driving trading technology that large investment banks and hedge funds use to trade securities and analyze risk.
Culture Champions: Culture champions have the major job of retaining top talent by ensuring a positive, innovative and entrepreneurial culture.
Business Development Manager: Business development managers look for new markets, new business partnerships, and new ways to tap existing markets.
Data Specialist: Data specialists sift through information to uncover potential new insights into their markets.
Article continues below advertisement
As this list demonstrates, whether you are already in the financial services industry or looking to pivot, there are ample opportunities for varying skill sets in the sector. Like the rest of the tech sector, fintech doesn't currently reflect the diversity of talent for existing and projected roles. However, people are not sitting on the sidelines to address this problem. For example, Innovate Finance, an independent membership association representing the UK's global FinTech community launched a Women in FinTech Initiative in 2018 aimed at practical, hands-on solutions to both continue awareness raising and delivery mechanisms for change. Girls Who Invest's mission is to have 30% of the world's capital managed by women by the year 2030.
Additionally, women like Elizabeth Lunley and Devie Mohan are already taking the industry by storm. So what are you waiting for? Follow in their footsteps and secure the bag in this exciting, emerging sector!