A Masterclass In Disruption: 8 Key Takeaways From Inspiring World Leaders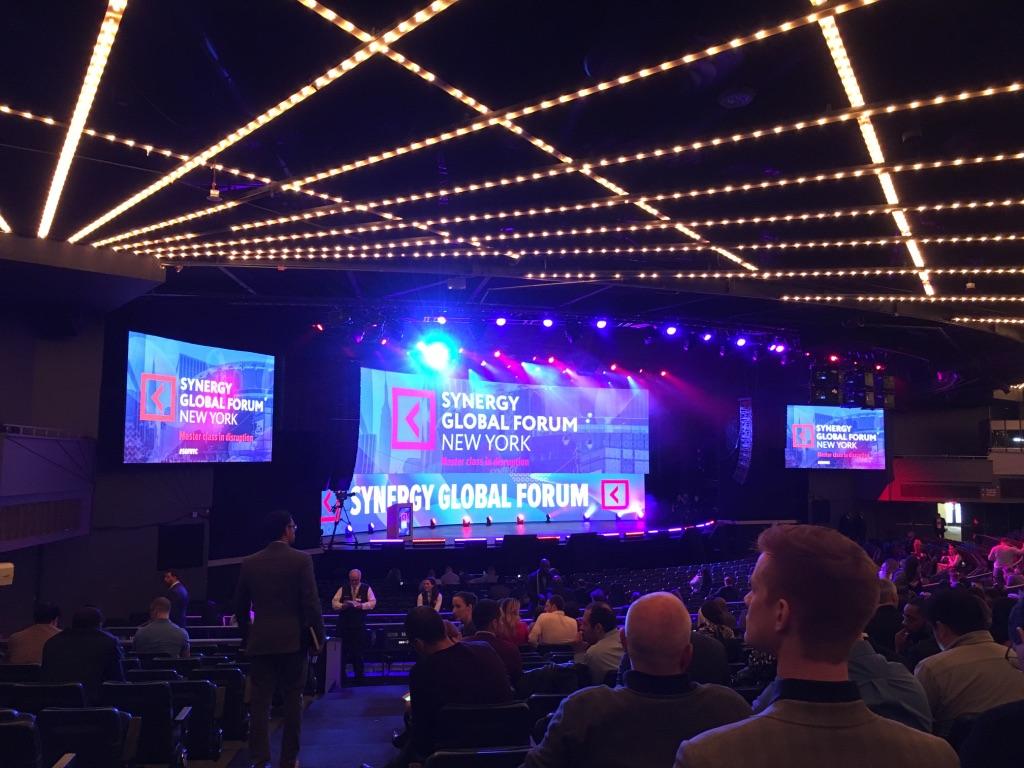 I recently had the chance to experience a once-in-a-lifetime opportunity – Synergy Global Forum's A Master Class in Disruption conference at New York City's Madison Square Garden.
The event gathered world leaders and experts onto one stage to discuss how new technologies, innovations, and strategies are causing disruption and bringing forth a new world. Some of the well-known icons on stage included Sir Richard Branson, Gary Vaynerchuk, Jack Welch, Steve Forbes, Simon Sinek, Malcolm Gladwell, and Guy Kawasaki.
There were over 7,000 participants in attendance, many of whom flew into NYC to attend this "blockbuster event" in business. From actionable ways to embrace change and disruption to sharing strategies to enable leaders to take their industries into the next era, A Master Class in Disruption catered to a crowd dedicated to constant self-improvement in their personal and professional lives.
Here are some of the key insights that were shared throughout the conference:
"Don't be afraid to change your mind. It doesn't admit weakness or make you look stupid. It's a sign of intelligence, entrepreneurship, and disruption." – Guy Kawasaki
"Be relentless. Yesterday was not as good as today can be." – B. Bonin Bough
"Sometimes, you can't have perfection. You have to go with what you have." – Steve Forbes
"An idea that doesn't work is a stepping stone to an idea that does." – Naveen Jain
"We learn a lot more from our failures than our successes. Learn how to fail elegantly. Success wildly." – Jordan Belfort
"Your brand is what you will trade on for the rest of your life." – Gary Vaynerchuk
"When we work together, we advance our noble and just cause together." – Simon Sinek
"Screw it. Just get on and do it!" – Sir Richard Branson