A Much Needed Conversation on Winning the Game, Building a Team, and Growing Your Career From Business Experts Jack and Suzy Welch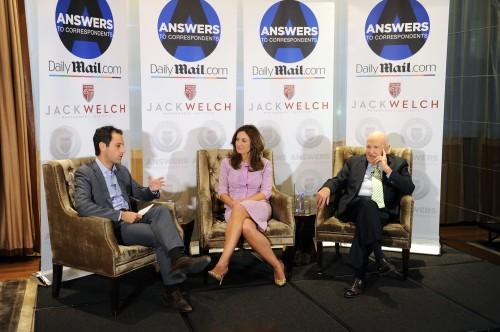 Jack and Suzy Welch are on a mission to give everyone from entry-level professionals to C-suite executives the tools they need to succeed in business.
Suzy Welch is a best selling author and business journalist. She is the former editor-in-chief of Harvard Business Review and currently a work-life columnist at O The Oprah Magazine.
Jack Welch is a business executive and author. He is the former CEO of General Electric, after a twenty one year tenure. He is now working on his online Executive MBA program, the Jack Welch Management Institute.
Article continues below advertisement
Here are a few key pointers from Jack and Suzy:
You have to have opinions
Although people who are overly opinionated can seem annoying or pretentious at times, Suzy reminds us it's still important to have an opinion of your own. "Just be super informed about your industry," she says, "you can't be a spectator."
Article continues below advertisement
Beware of Gossip
One caveat the conversation brought up is the issue of gossip in the workplace. We all know how juicy and entertaining it could be, in fact evolution tells us we are hard wired to do it. However, Jack and Suzy advise "don't join in" as gossip could be a real career killer.
"Gossip is a career killer." – Suzy Welch
Article continues below advertisement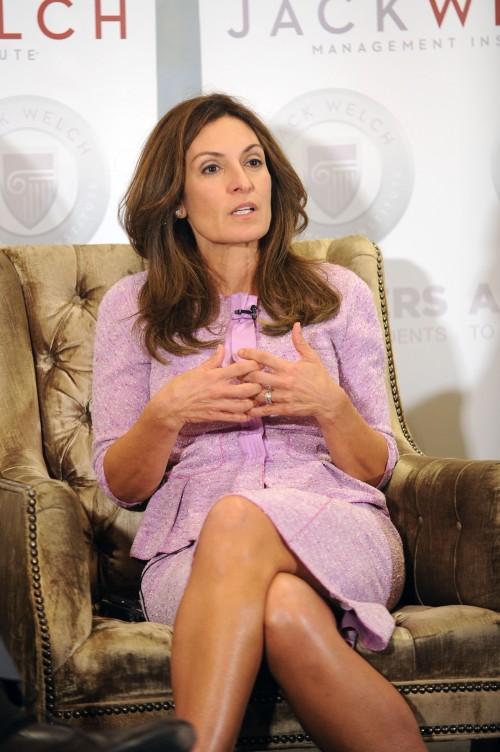 Don't be afraid to "get wacked"
"Getting wacked" in business means getting knocked down, taking a loss, or taking a big risk. Jack described his bet on Home Depot, sharing how it lost billions of dollars in a matter of days in 2008. He said the winners are "leaders who have the guts to own it."
Article continues below advertisement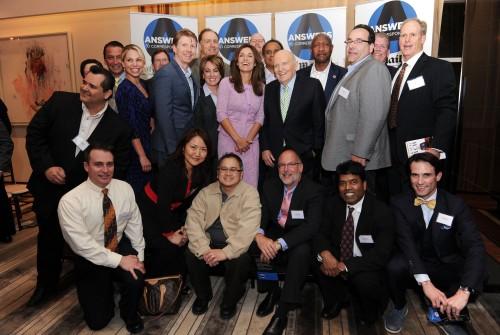 Creating a "wow" culture
To Jack and Suzy, a "wow" culture has alignment and engagement (and of course truth and trust). Suzy admits this takes hard work from leadership and team members to create values and have everyone align with them. Before they started writing, Jack and Suzy realized there is a lack of engagement in the workplace as well as frustration. Further, they found many employees did not know where they stood in their company. Jack says "be transparent" noting that the worst type of manager is the one who has a surprised employee. The crowd cheered mid conversation as if to acknowledge this and salute Jack and Suzy's zeal in their efforts to change it. Jack and Suzy, both leaders themselves, emphasize an open culture at all levels of the organization, as it is the only way to manage.
Article continues below advertisement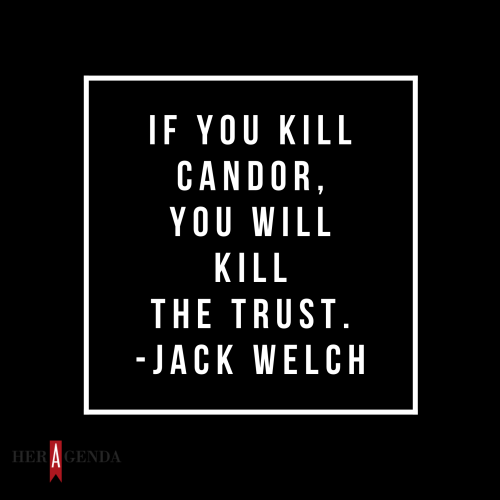 Jack and Suzy's thoughts on…
Social Media: You need offensive and defensive social media strategies.
Google or Facebook, who wins? Google wins. "It is the monster that ate the universe" – Suzy Welch
Higher Education: The current higher education model is broken. There are big problems in middle management, aiding rising tuition costs. Jack Welch Management Institute (Online Executive MBA) is pioneering a new model in higher education. There is no tenure, therefore if faculty isn't delivering, they will be cut. They use as many real world applications as possible, noting 61 percent of their students have already been promoted since enrolling.
Best Executives: "So many," but Jack and Suzy point out Jeff Bezos of Amazon and Kevin Plank of Under Armour for great leadership.
Article continues below advertisement