A Place For Girls To Dream On The Lower East Side
A place for girls to dream in an area that's prone to be a dream killer, is the goal behind the construction of a 30,000 square foot building on the Lower East Side.
"I hope that it is absolutely life changing," explained Tyra Banks. "A lot of the time, where you're from, where you're born, dictates your life. And I want where they're born to dictate their life in a positive way because they just so happen to be living right across the street from the T-Zone which is a place that is going to change their life," she said.
The building, set to open in the summer of 2013, will be home to the Lower East Side Girls club and Tyra Bank's T-Zone. Last night a host of celebrities, community leaders and media gathered at what's been dubbed The Flawsome Ball to help raise money for it.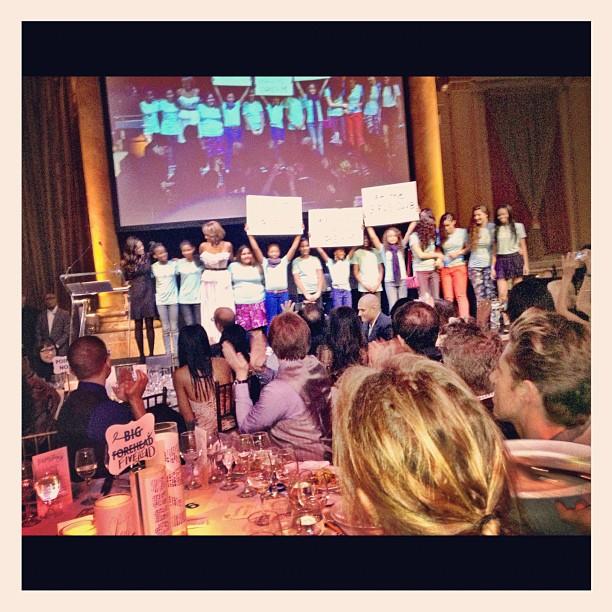 Article continues below advertisement
"Usually being in a public housing system, you know what your odds of success are? Not as high if you were growing up on the Upper East Side in New York City. I want them to be future business leaders, entrepreneurs, to reach the dream, [to not just] see it, but to reach it."
Joined by the likes of Gayle King, Soledad O'brien, Rosario Dawson, Estelle, models Chanel Iman and Damaris Lewis amongst other stars and a performance by Drake the event was filled with star power.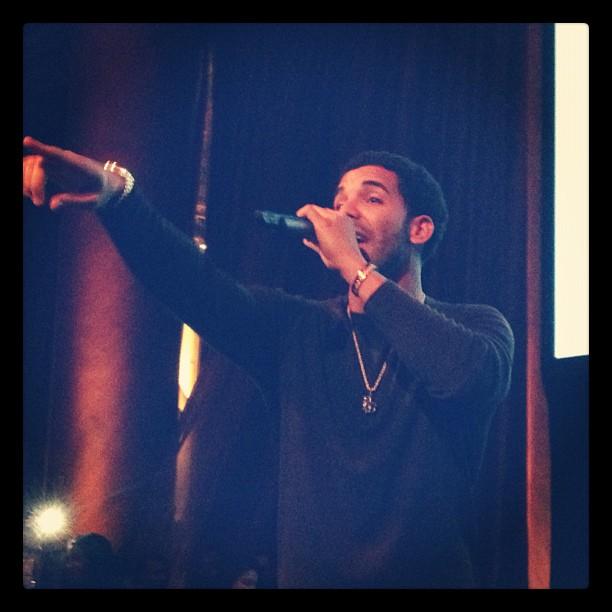 Article continues below advertisement
Many of those stars were moved and connected by their common connection of humble beginnings including Lewis who is from the projects in Coney Island in Brooklyn.
"When I first started, I spent 4 years modeling, going to Paris, flying back to the projects and I recently moved out about three years ago," she said.
Knowing what her chances were for success her advice to young people is, "don't listen to society, listen to yourself."
In the area set to house this empowerment program for girls, more than half of the households are headed by single women, and of these female heads of households, only 37% are employed (2000 Census data). The median family income was $14,000 with 41% of families living below the poverty level. On top of that, according to CDC data, between 2005 and 2006, the birth rate for teenagers 15-19 years rose 3 percent and though graduation rates are increasing, black and hispanics graduation rates are rising at a slower pace than whites.
Article continues below advertisement
"Girls are committing suicide, and anorexia and bulimia, and overeating and theres all these different things where these girls are wasting their full potential," explained Rosario Dawson who is also from Brooklyn. "After around nine or ten [years old] they're suddenly not interested in their studies anymore. They're just about how they look," she said.
"I think thats a real detriment to society if we have girls that aren't being in their absolute center," she told heragenda.com.
But in the grand ballroom at Capitale on the Lower East Side, the beginning of a possible turn around to those statistics presented itself as more stories were told, and money was raised.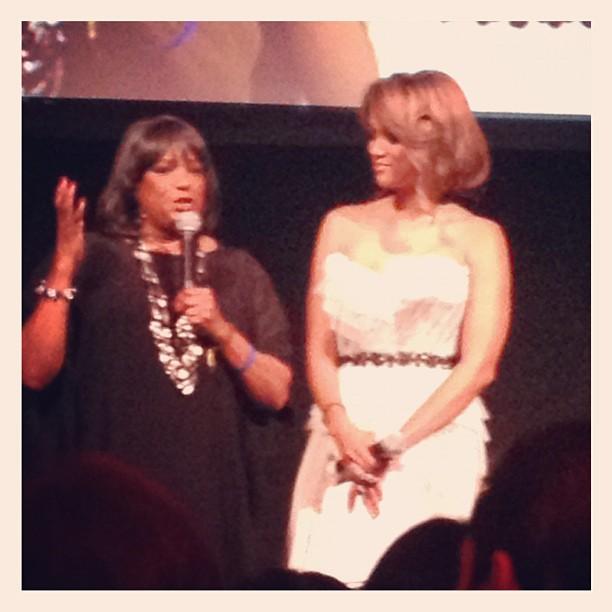 Article continues below advertisement
"My mom always told me, the front door is going to be closed but there is a basement there is an attic there is a doggy door you can crawl through to reach your dreams," said Tyra to the room full of guests. She added that her TZONE girls wouldn't have to crawl through to reach success because they'd be given the proper tools to achieve their dreams.
And the theme of the evening, embracing your flaws, resonated with guests including Soledad O'Brien who struggled both with her name and her identity growing up.
"I think that as a kid I was a biracial black latina girl with a long crazy name that most people couldn't pronounce the first time around, now i love it, it makes me stand out."
She added, "So I think that what Tyra's saying is such a great message and she's exactly right. It's not just about accepting your flaws, it's about loving your flaws, it's about running with your flaws, like yea I've got freckles and they look good!"
Article continues below advertisement
Watch the video above to hear stars chat about this empowering initiative.
Watch below to watch Drake's peformance: