A Record Number Of Women Are Leading Fortune 500 Companies

The 68th list of Fortune's highest-earning public and private businesses in America boasted 44 female CEOs—a record number—with three women added to the 41 featured in 2021. While Fortune 500 ranks U.S. companies solely by revenue, the list can easily be seen as a snapshot of corporate leadership: Roughly 8.8% are led by women, according to Fortune, growing slowly yet steadily.
Newcomers include Sarah London, Centene CEO, Ellen Cooper, CEO of Lincoln National, and Laura Prieskorn, CEO of Jackson Financial. Many of the women from last year's list remain, including Karen Lynch, CEO at CVS Health, who in 2021 was named the highest-ranking female executive in the Fortune 500 list's history.
CVS ranked as fourth biggest public business in the U.S., profiting a whopping $268.7 billion in 2021. Two of the 44 women are from the pharmaceutical industry: Kristin Peck, CEO at Zoetis and Reshma Kewalamani, CEO at Vertex Pharmaceuticals. Other female-led Fortune 500 companies include UPS, whose CEO is Carol B. Tomé, Best Buy, led by Corie Barry, and Progressive led by Tricia Griffith.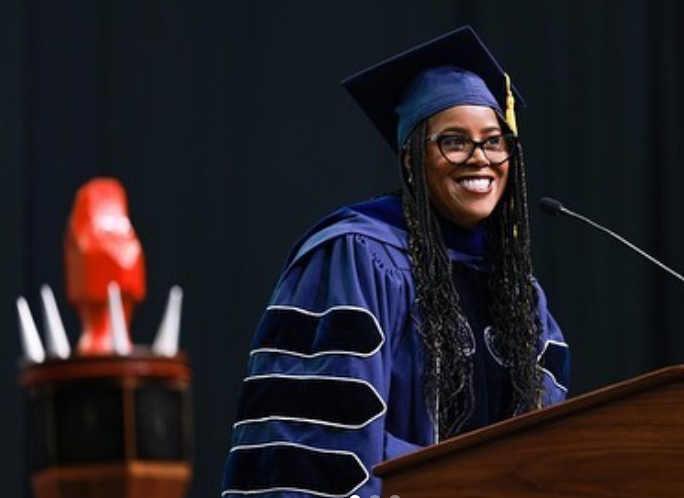 Article continues below advertisement
Rosalind 'Roz' Brewer, CEO at Walgreens, and Thasunda Brown Duckett, CEO at Teachers Insurance and Annuity Association of America (TIAA), who last year became the 2nd and 3rd Black female CEOs to be highlighted, also remain. The first Black woman to be ranked was Ursula Burns, former CEO of Xerox, in 2009.
"The increase in women and Black Fortune 500 CEOs is an indication that diversity is a winning strategy. Better strategic decisions are made through collaboration and having diverse perspectives with a seat at the table," Teri Williams, president and COO at OneUnited Bank, told Her Agenda in an exclusive interview. OneUnited Bank is the largest Black-owned bank and first Black-owned digital bank in America.
Jane Fraser became CEO of Citigroup in March of last year, making her the first female CEO of a major U.S. bank, which ranked at No. 44 on the list, with assets reported to be $1.7 trillion. Retail giants Walmart, Amazon, Apple and CVS Health hold top slots this year as the top earners in the U.S.
The intensified advocacy to equalize boardrooms and the financial playing field seems to have gained some ground when hundreds of American brands were motivated to action in the aftermath of the killing of George Floyd and Breonna Taylor. With the reopening of the world after a two-year pandemic, it appears both traumatic experiences in America's recent history have paid off handsomely for women, although at a seemingly slow pace.
For women-owned businesses as a whole, there has been potential for growth, especially after the election of America's first woman vice president, Kamala Harris, and the first Black woman Supreme Court justice of the U.S., Judge Ketanji Brown Jackson. The steadfast staying power of the women CEOs on the Fortune 500 seems solid, yet despite this upward spike, the numbers prove that we have a long way to go before reaching true equality.