A Weekend of Powerful Women  – 23 Powerful Quotes From the 2016 SHE Summit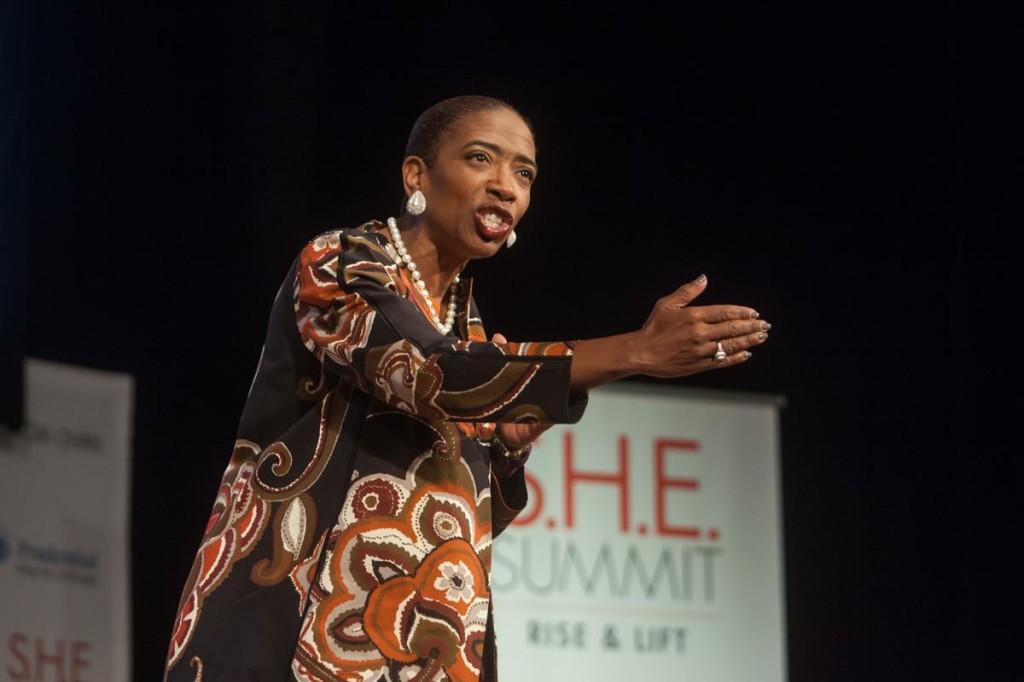 There's nothing like the energy of a room full of women determined to rise.
That's exactly the sort of energy I encountered during the 5th Annual S.H.E. Summit. The S.H.E. Summit (She and He Helps Empower) is an annual event that draws women of various ages and interests to participate in two days of learning, sharing, and connection. This year's theme, She Decides, follows the conference's mission to develop and empower female and male leaders to rise to their highest potential.
Founded by Claudia Chan, a proponent of women's empowerment, the two-day event features topics ranging from leadership, technology, motherhood, career, self-care, and money management. With over 50+ speakers including the likes Kelly Clarkson, Gretchen Rubin of The Happiness Project, Lisa Nichols, Mika Agrawal of Thinx, Gabby Bernstein, and Reshma Saujani of Girls Who Code, almost every sentence was quote worthy!
So if you missed this epic event, here's a S.H.E. Summit round up of 23 powerful quotes that perfectly sum up the powerful sessions.
Your Network
"Look to your left and your right. Everybody's got something to teach you." – Cindy Whitehead, CEO The Pink Ceiling
"Surround yourself with people who support you." Melissa Ben-Ishay, Baked by Melissa
Article continues below advertisement
On Financial Well-Being
"Ask, what am I willing to give up now to have more in my future?" – Lisa Nichols, Author and Speaker
"Learn to envision and pay your future self," Judy Dougherty, Prudential
Self-Care
"We can only live up to our fullest potential when we choose the right thoughts." -Gala Darling, Author
"When we understand ourselves, we can understand others and be better leaders and citizens of the world." -Gretchen Rubin, The Happiness Project
Article continues below advertisement
Entrepreneurship
"Typically, female founders are solving a pain point they've seen. A great example is a company like Rent The Runway." -Hayley Barna, Partner Birchbox
"If you want to start a business, just do it." -Carrie Hammer, Fashion Designer
"For aspiring entrepreneurs 'be scrappy, don't overthink it.'" – Melissa Ben-Ishay, Baked by Melissa
"Just start." – Lauren Wesley Wilson, ColorComm Inc.
On Working In Male-Dominated Fields
"If you're in an environment that doesn't let you use your strengths, you shouldn't be there." – Cindy Whitehead, CEO The Pink Ceiling
"Speak up. Wake up your organizations to the new realities of today's workplace. Let's build a new corporate culture."-Deepa Purushothaman, Deloitte
"I want them to know that a confident, hardworking woman is nothing to be afraid of." -Kelly Clarkson
"I enjoy being underestimated. That way you can walk in and kill with competence." -Cindy Whitehead, CEO The Pink Ceiling
"Overdeliver in any role you're in. Take on the messiest projects you can find." – Susan Quackenbush, Vonage
Article continues below advertisement
On Failure
"Failure always brings you a gift, and that gift is called experience." – Carla Harris, Morgan Stanley
"When we don't drop the ball, we are stifling our ambitions. It robs the world of our talents and it robs the world of our voices." – Tiffany Dufu, Author
On Fear
"Only when you're scared can you find a way to not be scared."-Jessamyn Stanley, Yoga Teacher
"You never want to be running from something. Run to something." -Susan Quackenbush, Vonage
"Fear has no place in your success equation." -Carla Harris, Morgan Stanley
Article continues below advertisement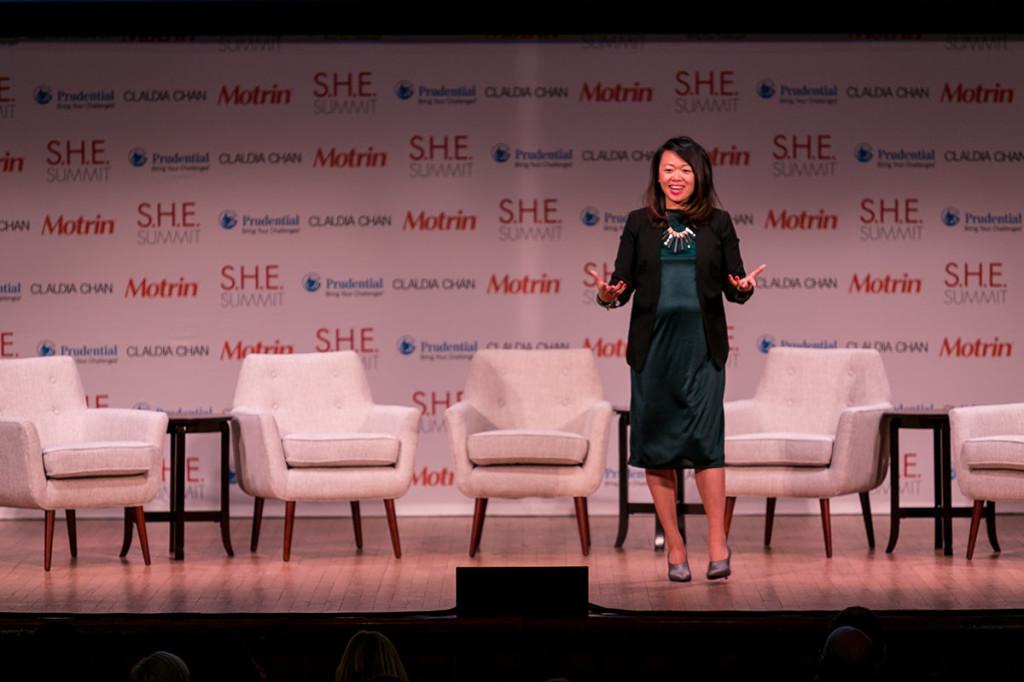 On Taking Control of Your Destiny
"You're the author of your autobiography and the pen can only be held by you. What will your legacy be?" – Lisa Nichols, Author and Speaker
"Everything has its own chapter and everything has its own course that it's supposed to take." – Kelly Clarkson
"Everything that happens TO you, happens FOR you." – Claudia Chan