Independent Authors and Publishers Share Insider Tips And Advice At AAMBC Literary Experience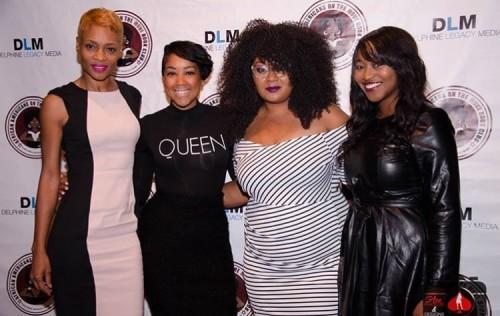 L-R Deedra Allen, Koereyelle Dubose, Marie Denee, and Jelisa Raquel
Photo Courtesy of Ace Photos & Designs
When you self-publish, entrepreneurial skills and experience are helpful tools to succeed.
On November 5th, in Atlanta, literary enthusiasts gathered to engage in a social experience of literary influencers. Featuring an empowering panel of women ranging from independent publishers to bloggers, guests were encouraged to discuss their journeys into the urban and mainstream literary world.
The empowerment panel featured Tamika Newhouse, publisher, and creator of African-Americans on the Move Book Club (AAMBC) Literary Awards; Marie Denee, creator of CurvyFashionista.com; Deedra Allen, hairstylist, and reality show personality; Koereyelle Dubose, founder of the Single Wives Club; and Jelisa Raquel, creator of Blogging Beauties.
Each woman touched on the ups and downs of independent publishing and thriving in a digital era.
"I started Delphine Publications at 21, because I wanted to build on myself," said Newhouse. "I was making 6 figures before 25 from publishing books, and I've been independently publishing full force for 7 years." Motivated by life's experiences her books are a reflection of experienced events in hindsight.
The women expressed their trials and lessons learned in hindsight during the publishing process. "I am a decisive and driven person," said Allen. "When I say I'll do something, I do it, regardless of the resources that I have at the moment. For me, I learned my lesson the hard way by not asking questions. I could have saved a lot of time and money had I reached out to others and asked questions but I paid $10,000 dollars for a ghost writer and only received three chapters. I had to accept my mistake and keep moving forward."
For other women, choosing to self-publish wasn't a hard decision.
Article continues below advertisement
"I think it's important to ask questions in the publishing process just to be clear," said Dubose. "Self-publishing isn't the only option, but regardless of the route you take a lot of the work is on you, being your own boss and holding yourself accountable, so it's important to get out of your own way."
As entrepreneurs, the empowerment panel shared tips on how they stay focused and on track of their goals.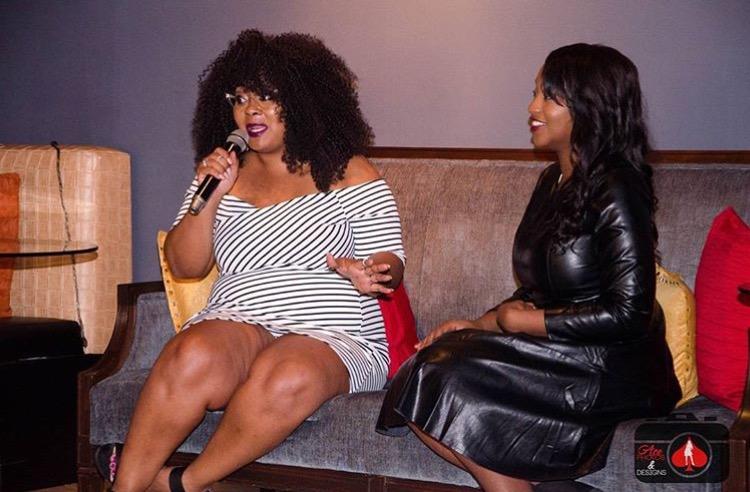 Marie Denee (Creator of CurvyFashionista.com) Photo Credit: Ace Photos & Designs
"I remind everyone to stay true to your purpose, focus on your path, embrace and own," said Marie Denee. "Be fearless and know consistency is the most important thing because it's a business that doesn't happen overnight."
Guests were encouraged to openly discuss their challenges and seek out help from others who may have overcome the challenges, as well. Participants left the event feeling empowered about both completing and continuing their independent literary work, in hopes to challenge and change the industry.

"I always plan, prioritize, and then break down my goal into tasks," said Jelisa Raquel. "In order to reach goals you have to remain consistent and block out negativity."