Amazon Prime's 'Riches' Introduces A New Royal Family
Riches, a new Amazon Prime Video television series created and written by Abby Ajayi (How To Get Away with Murder, Inventing Anna), is a love letter to Black London. The six-part drama series follows the exploits of the Richards, a super-stylish, privileged, and successful family living the good life. The series was previewed ahead of its release to a primarily American audience at this year's Culture Con in New York City.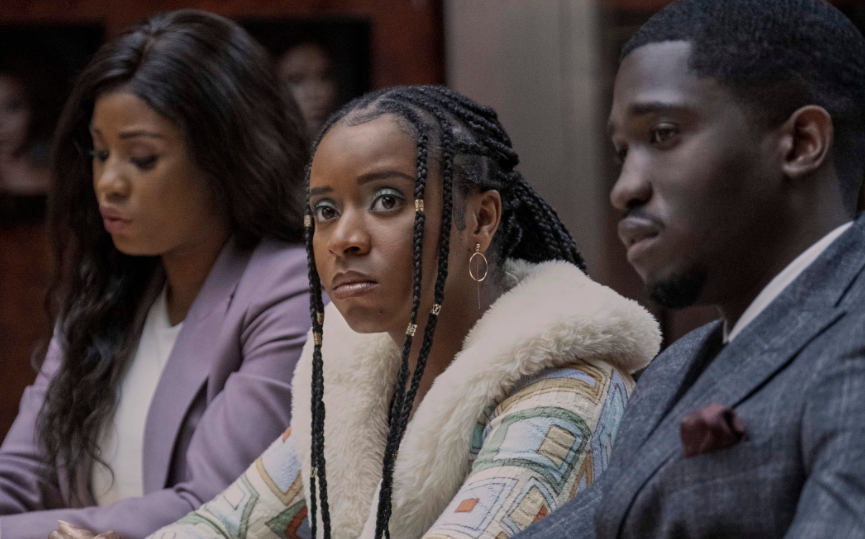 The high-stakes family drama stars ​​Deborah Ayorinde, Hugh Quarshie, Sarah Niles, Adeyinka Akinrinade, Ola Orebiyi, Nneka Okoye and Emmanuel Imani.
The series follows the intelligent and ruthless Stephen Richards, one of the UK's most successful Black businessmen. He's powerful, driven, impassioned and has a glamourous second wife, Claudia, so his life is never dull. Along with their adult children, Alesha, Gus, and Wanda, they love spending their hard-earned cash and enjoying the good life.
Article continues below advertisement
In New York, Stephen's estranged children from his first marriage, Nina and Simon, have established themselves as entrepreneurs in their own right, each successful in their own field. The family's world comes crashing down when Stephen suffers a sudden emergency. All of his children collide as his life hangs in the balance. With secrets and lies rising to the surface and the Richards' empire at stake, it's going to be a complicated family reunion.
"The show is very much about the diaspora of Black life. It's British Nigerians and Nigerian Americans," Ajayi told Her Agenda. "It's how we're all connected in the modern world. Premiering at Culture Con was incredible. The audience took it into their hearts. I came up [in the UK] watching Fresh Prince, Moesha and all of the American shows. I learned so much about blackness through Black American shows because there were so few British TV depictions. Now I'm having conversations about I May Destroy You in the States. I think we're are all more connected than ever before, and [Riches] has that in its DNA because of the return of the American siblings to London."
Article continues below advertisement
Born to Nigerian parents, Ayorinde is a London native who relocated to California with her family when she was eight. She was immediately drawn to the Riches script and her character, Nina.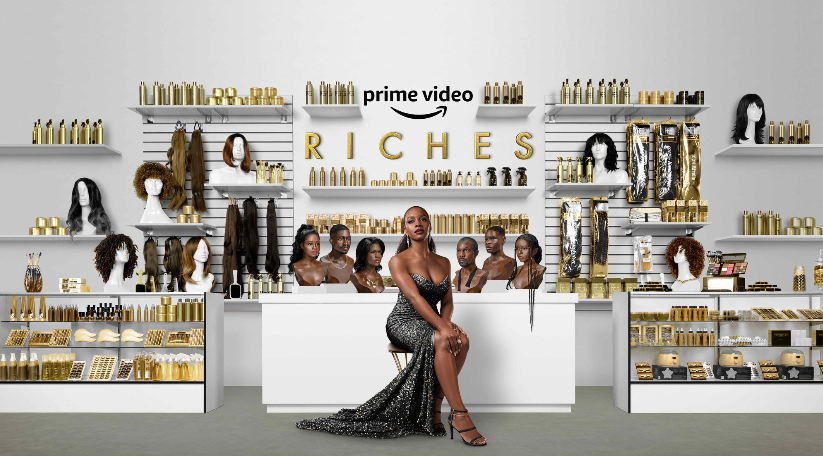 Article continues below advertisement
"One thing that stood out to me was the fact that my character goes through so many things that I have gone through personally. Reading the script, I was like 'this is going to be really really special,'" she said.
The show's specialized take on an untold story of a wealthy Black family at war with itself offers a divergent perspective to audiences in the UK and beyond. Riches celebrates opulence, ambition, immigrant grit, romance and diverse representations of blackness.
"This is the first time that I've seen Black people represented this way coming out of the UK. We're not a monolith. We're so many different things, so I've always advocated for a wide array of different portrayals," Ayorinde said. "I hope people enjoy the fabulousness [and] seeing beautiful people on screen behaving badly. It's just a blessing to be a part of it."