Actress B. Simone Talks Journey From Ruling Social Media To Taking On Hollywood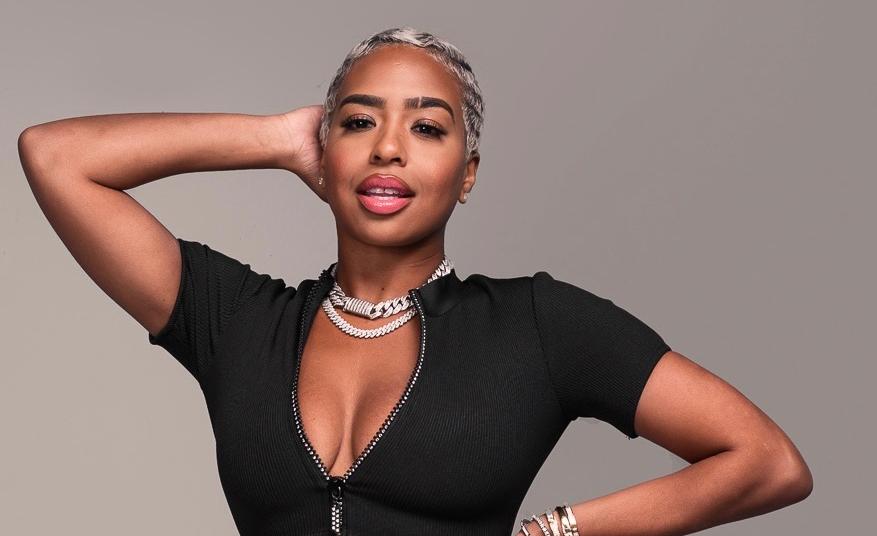 There's always amazing things we can learn from the amazing story of a woman's glow up. When we see our peers' manifestations blossom into a prosperous reality, it reminds us to not only keep pushing toward achieving our goals, but to always remember the silver linings of life.
B. Simone's career journey is one such success story. Her adventures in entertainment gained traction as she served online audiences drama and comedy, cultivating a formidable following via skits and campaigns. Her comedic and acting talent caught the eye of TV producers, landed her a top recurring spot on Nick Cannon's popular show, Wild 'n Out, and appearances on BET and VH1, making her even more of a household name.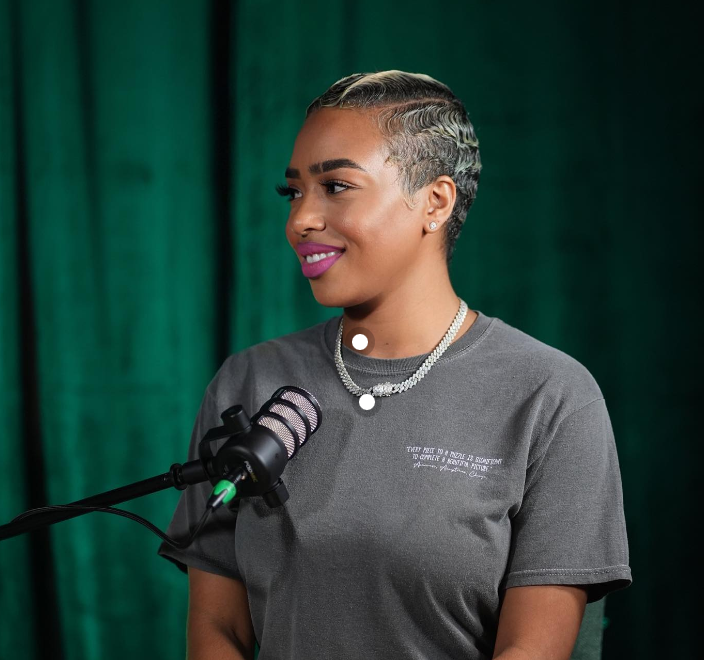 She blossomed even further into business, founding her own cosmetics company in 2019, B. Simone Beauty (a brand that has afforded her the opportunity, she says, to earn $1 million not once, but twice and all within at least a year of launching.)
Today, she still keeps it all the way real, sharing her life with her close to 6 million Instagram followers, offering authentic tell-it-like-it-is quips and knowledge as co-host of the Know For Sure podcast (with her best friend Megan Brooks), and entertaining audiences via her sold-out national comedy show tours.
Article continues below advertisement
In this exclusive Her Agenda interview, we caught up with B. Simone on the heels of the upcoming American Black Film Festival premier of Scheme Queens—a heist film with an ensemble cast of power women—in which she she's co-starring. She talks further about what keeps her motivated, how she balances multiple career passions, and her tips for all young women to tap into their own authenticity for big professional wins.
Her Agenda: How did you come across the Scheme Queens project, and what was the experience like?
B. Simone: It was so good—such an amazing experience, especially working with your friends on a huge project like this. This is my first movie—starring—and being able to do that with your friends was just a dream come true.
Ernestine [Johnson Morrison] wanted to do a movie about a heist and these bad-a** women, and that's what we did. It was just a great experience!
Article continues below advertisement
What can the viewers expect the film?
Friendships, unity, women empowerment—and we're all Black women. It's going to be a few twists and turns–a couple of surprises at the end, especially with my character. There are some surprises that you wouldn't expect.
Not only have you seen success in pursuing acting, but you've also seen the growth of B. Simone Beauty. What are the top lessons you've learned in business that you think others can learn from?
The main thing that sticks out is to slow down. Every decision doesn't have to be made quickly. Quick money comes with a lot of problems, stress, and mistakes. I want to have longevity. I want to be here 30, 40, 50 years from now and be successful. And that comes from taking time and thinking through processes.
I move very very quickly. That's my creative, impulsive, free-spirited nature, but I have people around me that are like 'Hey, let's think about this,' or 'Hey, let's slow down on this.' I became a millionaire, and then I made [another] million in 30 days, and it was the worst year of my life after that. Money is not going to solve all your problems, and quick money can come with a lot of stress.
Article continues below advertisement
So, slow down. The money is not going anywhere. Chase your purpose and the money will come.
That's great advice! Now, you balance entrepreneurship, social media platforms, acting, and your career as a comic.What would you say are three key things that have sustained you, personally, in doing all of that?
Team. You definitely cannot do it on your own. You have to put the proper people in place to be behind the scenes and help you elevate. You cannot do everything.
Consistency. People are like 'This happened to you so quickly. This happened overnight,' but I've been on social media for 15 years—almost two decades coming from Myspace. I was a teenager when that platform first came out and it's about being consistent as the world evolves. It went from Myspace to Facebook to TikTok to Instagram. Whatever is working in that social media world, I make sure I'm consistent with my content.
Article continues below advertisement
And last, the main thing is just being myself. That's the main thing that has brought me to this point. As soon as I find myself on different journeys and chapters, I change, and that's OK. Whenever I change and I 'm doing something different, I portray that to my audience and that gives my audience the opportunity to grow and evolve with me.
Being myself throughout this whole journey has really kept me. It's easy to be yourself. It's the truth. Putting out the truth is very easy for your audience to relate to.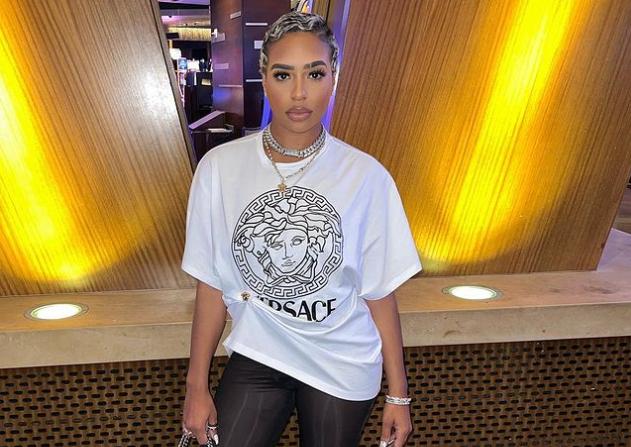 Article continues below advertisement
So, spill the tea a bit: How can other women tap into their own authenticity, especially with the issue of comparison and constant scrolling on social media?
You have to do the work outside of social media. It's a tool—a platform—and it's not your everyday real life. People aren't always posting the bad days and always posting sad moments and always posting the depression and anxiety. They're posting the happiest moments of their lives—which may very well be it, but they're still human. They still have problems to overcome.
You have to remember that and make sure you're tapping into your everyday real life. Take breaks from social media. Take time to find yourself. I said this recently on my podcast, sometimes God will tell you things, but why? Like my best friend, Megan, says, 'Obedience is our job. Outcome is God's job.' So, be obedient.
Focus on your self-development outside of social media, and once you find yourself, let that shine through the app. You really have to take time to focus on your self love, your self-growth, your healing from past trauma–all of that is imperative to your success outside of your social media—your everyday real life.