#ActuallySheCan Campaign Promotes Importance of Women's Mentorship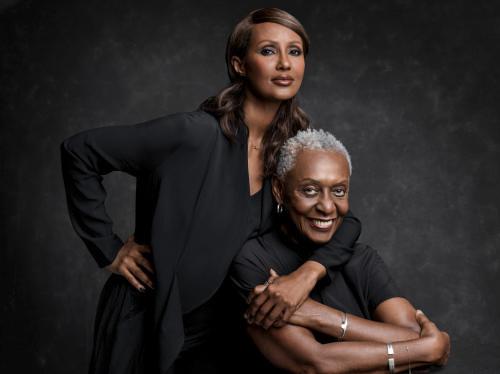 Image: #ActuallySheCan Mentorship/Inez and Vinoodh
Only 24% of men believe that diversity leads to enhanced company performance compared to 89% of women.
Considering this disconnect on the benefit of company diversification, women's empowerment is as necessary as ever. Mentorship programs for young women may help close the disparity between the number of women compared to men in leadership roles and executive positions.
#ActuallySheCan is a female empowerment campaign sponsored by Allergan. Beginning Tuesday, October 11th, #ActuallySheCan launched ActuallySheCan Mentorship – a campaign that looks to highlight the importance of female mentorship in young women's careers, aspirations, goals, and lifestyle choices. The campaign features photos and video interviews of outstanding celebrities such as Chloe Grace Moretz, Gabby Douglas, Gabourey Sidibe, Iman, Amanda de Cadenet, and their mentors.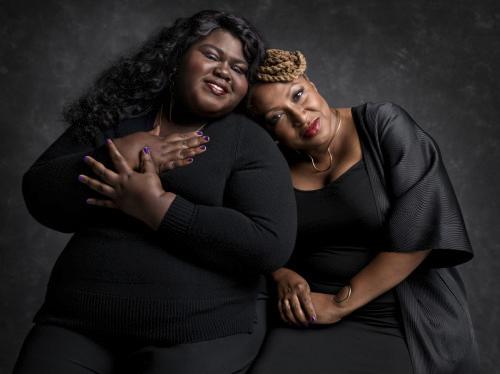 Article continues below advertisement
Image: #ActuallySheCan Mentorship/Inez and Vinoodh
As underscored by the thriving careers of the afore mention celebrities, having access to female mentors is critical in the achievement of young girls. Although representing over 50% of the population, women only make up 4.6% of CEOs of the S&P 500 Companies. Arguably, this striking contrast can be attributed to a lack of visibility of female leaders and thus a lack of mentorship for younger women striving for the top. For young women to be able to see themselves as leaders, we must have guidance from women who have the knowledge and capacity to aid us in our journeys to the top.
This disproportionality between women and men in leadership roles seems like an antiquated topic. Some may even argue that the millennial generation is bridging this gap, but this is false. A 2016 study by Deloitte shows that 21% of millennial men are in leadership roles within their company compared to only 16% of millennial women. In addition to not gaining access to leadership roles, the Deloitte study also shows that women feel less prepared for leadership position than their male counterparts.
Article continues below advertisement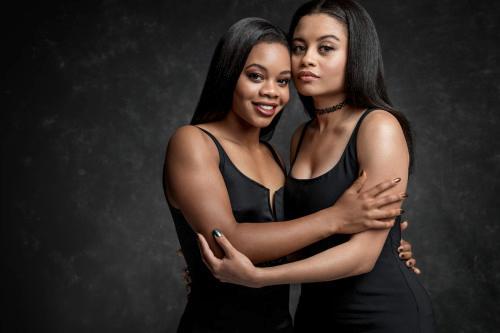 Image: #ActuallySheCan Mentorship/Inez and Vinoodh
Woman to woman mentorship is imperative right now to improve these numbers that have lagged behind for far too long. The ActuallySheCan Mentorship campaign is teaming up with TEDWomen 2016 to present #ActuallySheCan Mentorship LIVE this October. The event will give 150 young women the opportunity to connect and network with powerful and inspiring women who will be speaking and attending the conference.
"I attribute so much of my growth, both personally and professionally, to strong guidance from my mentors. I couldn't be more pleased to honor that special relationship by joining forces with #ActuallySheCan Mentorship, helping young women realize the value of the counsel mentors can provide," said Gabby Douglas.
This campaign and campaigns like it can work to build the confidence and support systems needed for women to first feel prepared, and ultimately obtain these leadership roles. Giving young women the opportunity to hear stories and connect with women who were able to break through the not-so-metaphorical glass ceiling can be a pivotal point in the career trajectory of someone who otherwise may not have ever seen themselves as leaders before.
You can register to attend #ActuallySheCan Live here!