And About Time: Nike Finally Launches 'Nike Pro Hijab'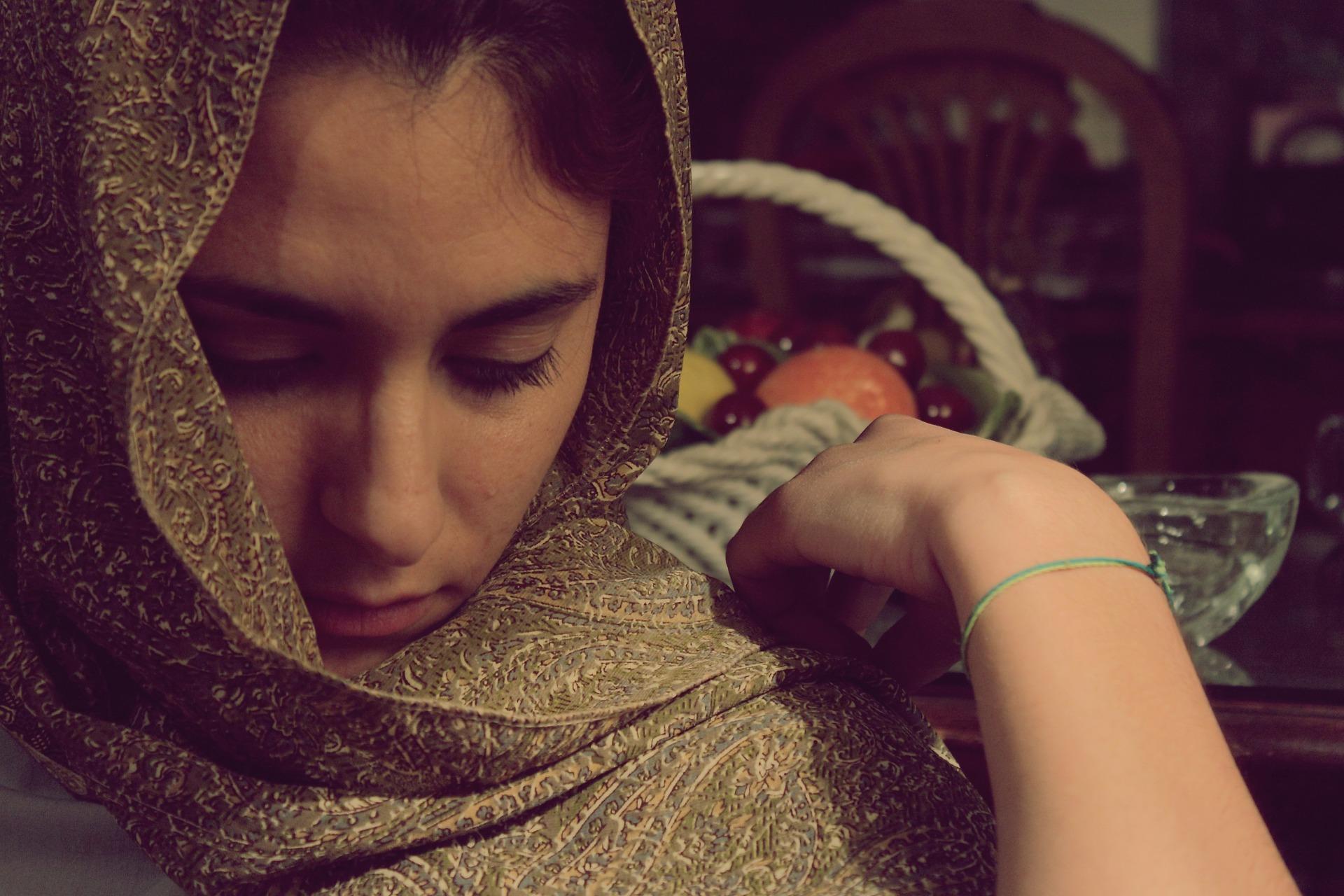 Millions of Muslim women wear hijabs everyday as a symbol of their religious faith, but soon female Muslim athletes will be sporting Nike branded hijabs while competing.
Muslim women who compete in sports have struggled with their traditional hijabs while participating in major sporting events. Although they continue to succeed, Nike wants to create a specially designed hijab that will enhance the performance and confidence of Muslim athletes. Olympic athletes Sarah Atter and Amna Al Haddad inspired the Portland-based company to create the "Nike Pro Hijab."
"We worked with Amna and a variety of other athletes to see what they needed and wanted in a performance hijab," a representative told Al Arabiya English.
Nike worked with the athletes to create a product that would promote style, amazing comfort, and high performance. Female Muslim athletes found it difficult to compete with a hijab that did not stay in place when she was in motion. The Nike Pro Hijab will be a lightweight solution to this problem, which includes an extended back to the garment to ensure it stays in place.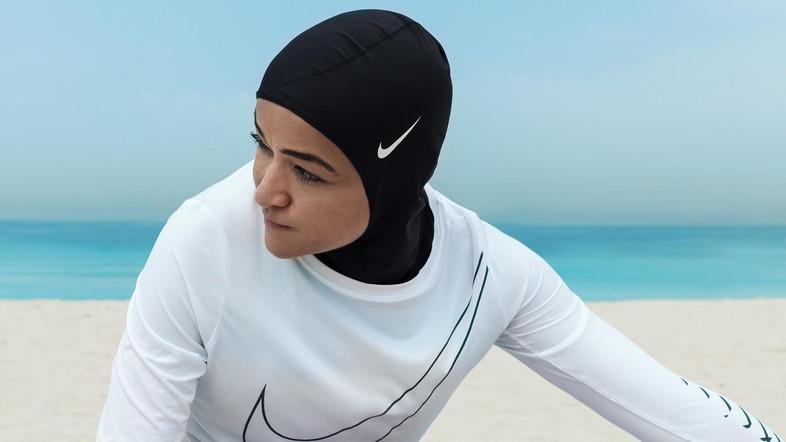 Article continues below advertisement
In February Nike launched a new campaign to celebrate Middle Eastern women in sports with a short video entitled "What will they say about you?" The video went viral and was the first gesture of inclusion the sports company made to serve the underrepresented group. The 1-minute clip stars Parkour Trainer Amal Mourad, Jordanian boxer Arifa Bseiso, fencer Ines Boubakri, singer Balqees Fathi, and figure skater Zahra Lari.
Article continues below advertisement
After the release of the video, everyone knew Nike was up to something big and was ready to make an even bigger impact on the way Muslim women play sports. Some Muslim women have conflicting feelings about mixing the brand with their faith but still is a step in the right direction for diversity and inclusion in sports.
"There are a lot of … women and girls who are breaking barriers," said Nike+ Run Club Coach Manal Rostom to Vogue Arabia. "For me growing up, though, I never had these women to look up to. I had to break these barriers for myself."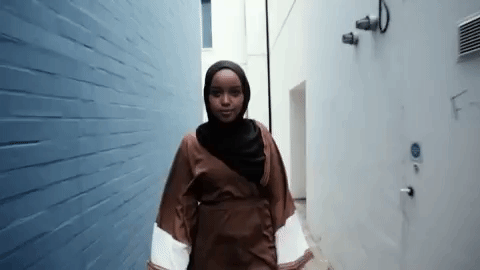 Article continues below advertisement
In the design phase of the garments, the hijabs were wear tested and assessed many times by top Nike athletes to ensure the best version of the product was being created, and that it also met cultural requirements.
Manal Rostom, who also runs a Facebook group called "Surviving Hijab," thinks the Nike Pro Hijab will open the floor to discuss ways sports can be more inclusive for women like her.
"For a brand like Nike to come out and say that these people exist and are inclusive of hijabs is a big deal," Rostom shared. "It not just about making a product available for Muslim and Arab women but it is also giving a chance to those women who are putting off the idea of wearing the veil completely in order to compete."
What also is significant about this is that for a long time, Muslim athletes were not even allowed to compete wearing a hijab. It was not until 2014 that FIFA, the world football federation lifted their ban on hijabs and other head wear during the game, including turbans and skullcaps. Fencer Ibtihaj Muhammad was the first American to wear a hijab at the 2016 Rio Olympic Games, and has been an inspiration to many other Muslim athletes. Unfortunately, there is still much work to be done since FIBA, the international basketball federation does not allow players to wear any head wear during a game.
Article continues below advertisement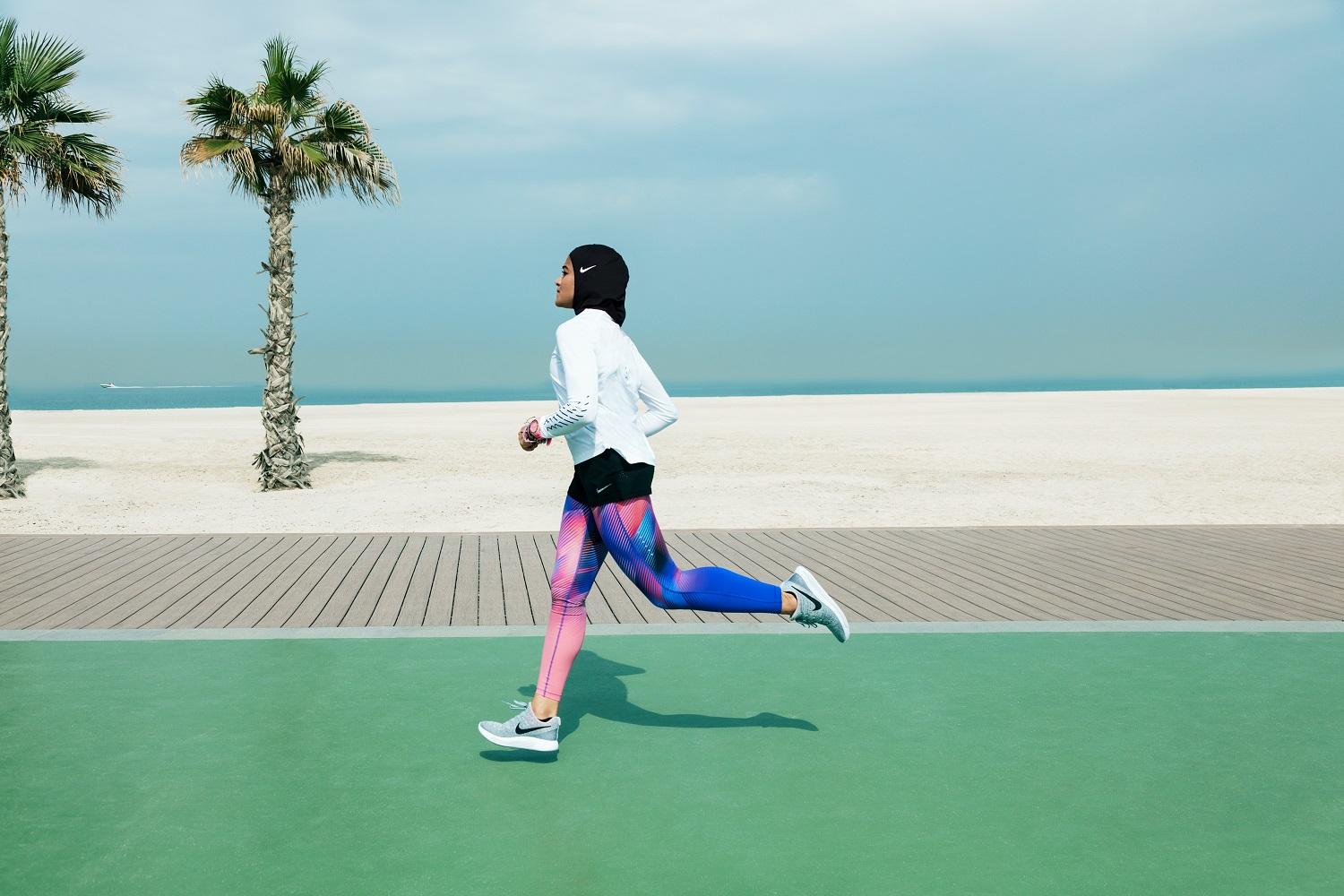 Women in sports is still something that needs advocating and representation as gender inequalities that female athletes face are immense. Women make up 43% of college athletes but male athletics receive 36% more in scholarships at NCAA institutions. The disparities don't stop at scholarship money but also throughout jobs and salaries in business. Women make up only 16.9% of the Athletic Directors, 44% of head coaches of women's teams, 2% of head coaches of men's teams, and 27.8% of the full time athletic trainers.
Article continues below advertisement
"We recognize that around the world. There are barriers for many people to access sports, and some of these barriers are unique to women and girls. We want to help break down these barriers, and encourage and enable more women to be pioneers in sport," exclaimed Global Nike Spokeswoman Megan Saalfeld.