How $haresTV, An Animated Financial Series, Is Helping Millennials
By
Nakisha Washington
Feb. 22 2019, Published 5:17 a.m. ET
Millennials have come to understand the importance of entrepreneurship, generating multiple streams of income and increasing their corporate salaries. The additional income does not necessarily solve financial issues that they face such as student loan debt.
$haresTV, a financial animation series dedicated to helping millennials make their money for them. I caught up with Natasha Abellard, one of the creators and executive producer of the series to find out how $haresTv is helping millennials transform their financial situations.
Her Agenda: Share with us the background of $haresTV. Why was it created? Who is the target audience? What should people be excited about watching?
Natasha Abellard: $haresTV is an animated finance series dedicated to helping millennials make money work for them. $hares is comprised of four characters that I created. With the help of artist Justin Richberg, we created their looks and designed a story around their lives. The four characters are Essence, Troi, Michael, and Brandon. Each character has their own unique background that makes them relatable when it comes to finances. I wrote them so that everyone could find a piece of themselves within the characters' lives. For example, Michael didn't go to college. Two of the characters, Troi and Brandon, went to school and have immigrant backgrounds. Then, there's Essence who is an all-around American girl. She had a head start when it came to savings because her parents helped her out.
The series is comprised of full episodes. The first episode is called "Did Your Parents Have McDonald's Money?" It's something that I know all of us probably heard growing up. Asking your parents to go to McDonald's only for them to reply, "Do you have McDonald's money?" Again, it's about making relatable content. We also drop financial tips along with a $hares library, where the audience can find financial reads. Additionally, we have "Money Mike Monday." The voice talent behind the character Michael is a rapper so he drops rap verses about financial topics. It's a dope series.
Her Agenda: What was the reasoning behind using animation instead of another format? And how has it been received by your intended audience?
Article continues below advertisement
Natasha Abellard: The idea was that we wanted to do something really different. There is content everywhere nowadays. Everyone is a content creator. Anyone with an Instagram account can create content. We wanted to find a way that was different and unique but wanted to do it in a way that people would still engage. People still like art. We found a dope artist that liked what we were doing so he helped us make characters that look like us. I provided a vision and he was able to execute. The thing with animation is that it is not easily accessible. It's not easy to do because its expensive. We work with people who believe in us and they've been able to help us get it done. People don't see new cartoons every day, especially talking about money in an adult way. Also, seeing cartoons kind of brings us back to our childhood. Millennials are adults now and are watching cartoons that relate to our lives as adults. I think that's what makes $hares different and that's why it has been so well received.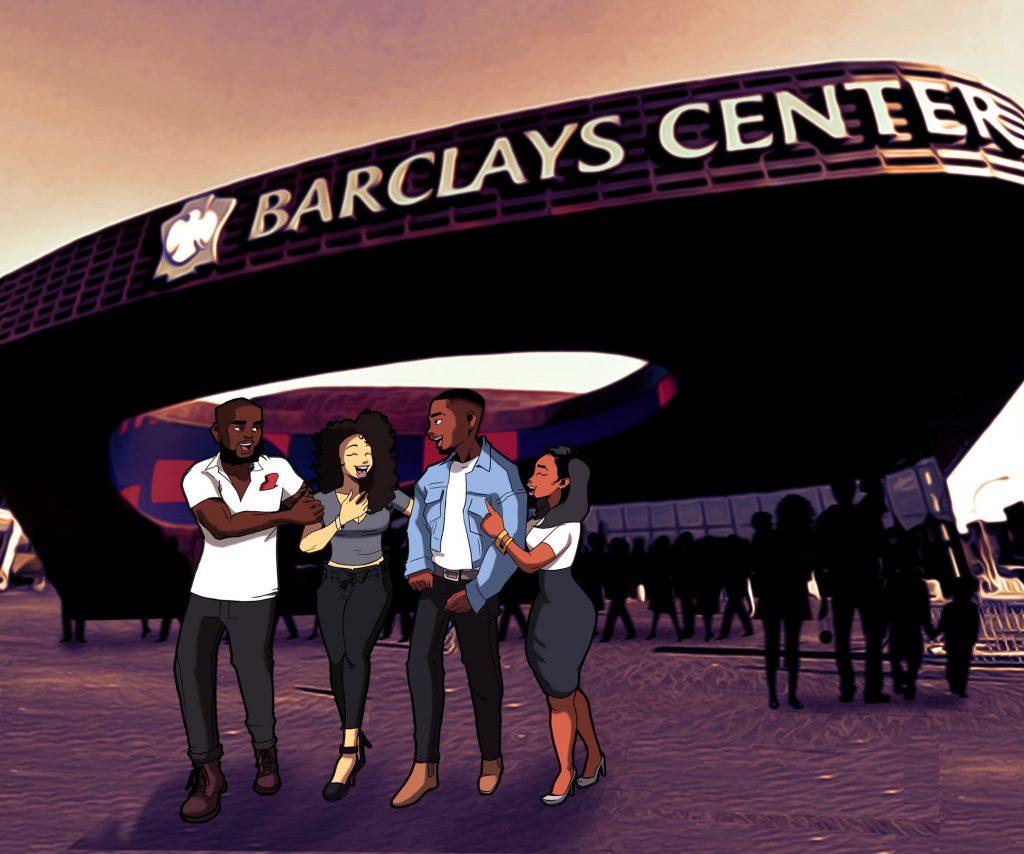 Article continues below advertisement
Her Agenda: You mentioned that animation is expensive. For those that are looking to create unique content or even starting a new business, can you share how you went about securing the funds to do the animation?
Natasha Abellard: We invested most of the money into $hares ourselves. We've negotiated a lot. We haven't been able to secure outside funding yet, but we are working on generating income through merchandise. The thing I'd recommend for people who want to create content, especially content that is costly: negotiate, negotiate, negotiate! Find people who believe in your vision. For example, the artist that we work with, he believes in our vision. Because he believes in us and likes what we do, he is more open to negotiating. The same is true for our animators and voice talent. It's all about finding people who are willing to work with you. I keep emphasizing finding people who believe in the vision because you don't want to work with people who don't care about your project. If they don't they care they will not be willing to put in the same energy and effort as you do. Without the people who have been willing to work with us, on price points and willing to negotiate payment plans, there wouldn't be a $hares.
Article continues below advertisement
Her Agenda: You talked a lot about negotiation and how it has helped get $hares off the ground. When it comes to finances, negotiation is a key skill that can help you earn more money, in the corporate space and as an entrepreneur. What has helped you hone your negotiation skills?
Natasha Abellard: As far as preparation, I attend (career and negotiation) workshops. Now that I'm creating my own content, I think what's great for people to do is to never low ball yourself or the other person. If I know a person delivers quality work and they are willing to negotiate with me, I ask them what they think is fair especially if they are lowering a price point. I think it's important that people don't feel like you are trying to game them. For me, negotiating is about being confident. As women, we tend to be a bit timid about those things. When it comes to making your dreams come true you can't be shy. If I know I cannot afford a certain price, I go back and think about what I can present to this person that's fair but can also benefit me. Be honest about it. I think those are the important factors: Being fair and understanding the other person's value.
Article continues below advertisement
Her Agenda: There are two male and two female characters featured in the series. Do you find that millennial men and women have different financial obstacles?
Natasha Abellard: I haven't seen a difference in the financial issues that millennial men and women face. We had a Q & A session where we allowed people to ask questions. The common themes were around how to build emergency savings, paying down student loan debt, credit repair and saving money while maintaining a social life. Most people tend to experience the same issues based on questions that people ask, and comments that they leave. It seems regardless of gender, they are facing the same financial issues.
Article continues below advertisement
Her Agenda: Do you see a shift in the way that we need to think about and talk money now that more millennials are entrepreneurs? Or is money just money regardless of the space that you work in?
Natasha Abellard: I don't think money is just money. Everyone has to shift their mindset about money in order to get where they want to be financially. Our audience tunes it because they have their own financial struggles. The first step to overcoming financial issues is to have open conversations about money. That's one of the reasons we started $hares because we realized that people want to talk about money and finances but are shy about it. Whether you are an entrepreneur or on the corporate ladder and you're facing some type of financial struggle, the first thing to do is shift your mindset. In turn, your habits will change. From there on is where you will see financial change and ultimately financial success. That's the reason that $hares exist.
Article continues below advertisement
Her Agenda: In the journey of consistently creating content for $hares, who do you look to as mentors?
Natasha Abellard: Anyone can be a mentor. When you're a creative, while its your content and you make the final decision, you have to be open to feedback. You have to consider others' ideas and thoughts. I take a little bit from everyone. Every time I write a script, I call a variety of people. I'll call one of my close friends. Then, I might call someone who is in my industry (a writer and journalist) and someone in a totally different field like IT to gain different perspectives. That's important. I do have life coaches but as far as creating content and creating things that people like, I just remain open. Collaboration is what makes content creation successful.
Her Agenda: What types of opportunities do you anticipate creating for others as $hares grows?
Natasha Abellard: There will be many opportunities with $hares as we grow. We are looking for people to help with marketing and branding. We are also looking for people who have financial experience that can lend their expertise to topics that we cover. We will need writers, producers, and animators. There are plenty of opportunities for people to grow with $shares. The only way that we can grow is by growing with people.
Her Agenda: What is the topic of the next episode and what can people expect?
Article continues below advertisement
Natasha Abellard: The next episode is called "Flex For The Gram." It explores how social media can be detrimental to your financial goals and to curb that. This episode is definitely relatable. Millennials are more likely to buy something they see on social media and more likely to let social media influence their financial status. "Flex For The Gram" addresses this topic in a really dope and fun perspective.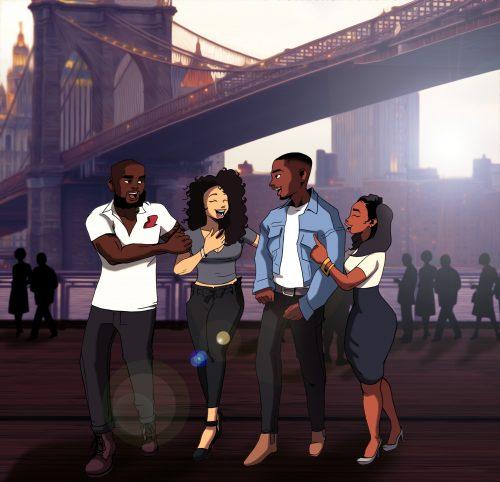 Finances can be intimidating to talk about but $haresTV explores financial topics in a relatable way. Be sure to tune in to find out which character(s) may be facing the same financial issues that you do and learn how to make your money work for you.
You can follow $haresTv on all social media platforms: