Ann Marie Sabath Shares How To Adopt A Millionaire Mindset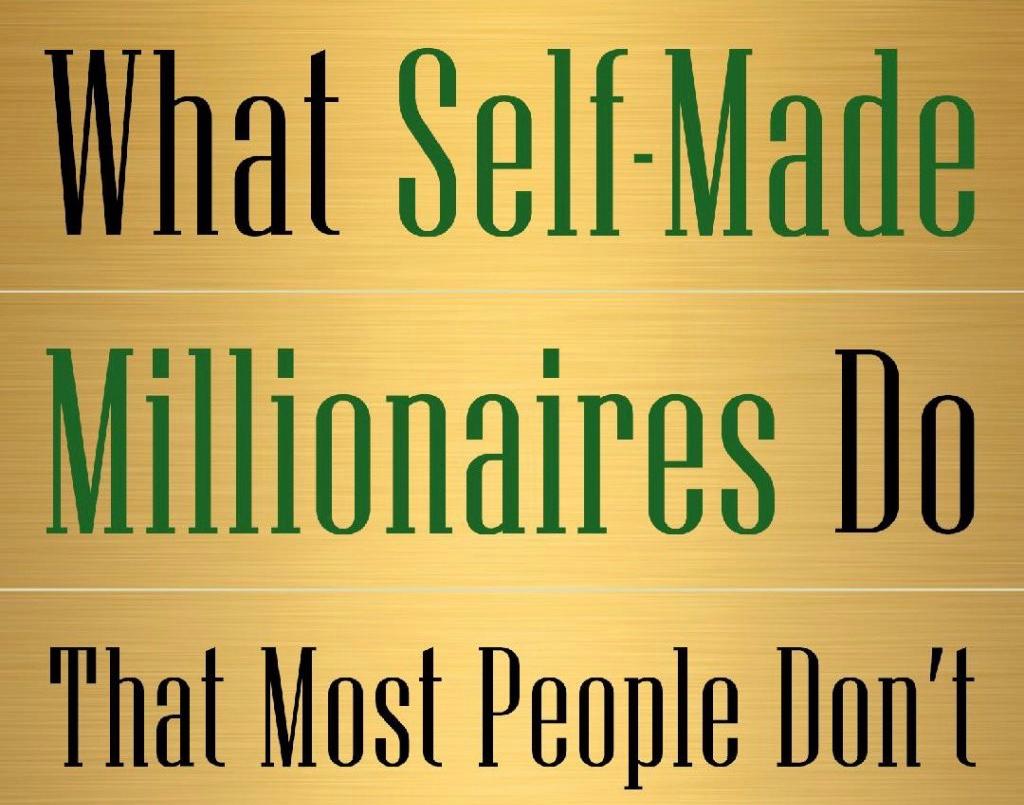 Millennials are no strangers to stereotypes, especially as it relates to money. The generation is said to spend money on frivolous items, but we actually spend less than previous generations according to a study by Nerd Wallet. Millennials are said to rack up on credit card debt, but we have the lowest percentage of people with credit card debt, 37 percent. Another stereotype that rings true for Millennials is that we are an optimistic bunch. In fact, in a survey from TD Ameritrade, 53 percent of millennials reported they expect to become millionaires at some point in their lives if they aren't already.
Ann Marie Sabath, founder of At Ease Inc. and author, would probably agree with those millennials as one of her mantras is "anything you want can be manifested." Sabath who has spent her career helping companies grow financially has now decided to help individuals become self-made with her new book "What Self-Made Millionaires Do That Most People Don't: 52 Ways to Create Your Own Success." While there is no one formula for becoming a millionaire, Sabath who interviewed 30 millionaires for the book noticed some exceptional commonalities. As a self-professed visual person, she decided to use numbers and condense what she gathered from the group into 52 secrets. "Think of it as 52 secrets that you can master over 52 weeks," Sabath says.
Sabath does not offer up the usual "get rich quick" advice that is normally found in many bestselling books. Instead, she offers readers a practical guide to both having financial freedom while living a life of abundance. Sabath suggests "we operate under scarcity instead of abundance, it is important that we have the appropriate mindset." One of the first things Sabath discusses in the book is how to create a millionaire mindset. How exactly does one adopt a millionaire mindset? Well, Sabath spells it out in three steps. "First, we conceive by specifically defining what we want. Secondly, we believe and dispel negative thoughts and actions." In the book, Sabath refers to someone who is wondering what steps to take if they are trying to become a millionaire. She clarifies that that is the wrong question to ask ourselves, instead "you should be asking how will I become a millionaire this year?" The last step in her three-step process is to achieve it. Sabath is a stickler for anyone who has a goal they want to achieve to write it down. In fact, she says to "write it down three times and place it in various spots. "It is to serve as a constant reminder of what you are trying to achieve.
Besides offering advice the book also gives perspective on how your life changes after achieving your goals. Using some of the stories and anecdotes she received from some of the millionaires, she offers gems for dealing with your newfound success. "You need high emotional intelligence to be successful and must be willing to pay it forward," Sabath says. Not surprising since she has spent the majority of her life giving back and figuring out ways to help others – so much so that it is how the idea for the book came along. While conducting a business etiquette class for a group of budding young leaders she became so inspired by one of the attendees who had saved a large sum of money, that she decided to dedicate the rest of her life to helping people become self-made successes.