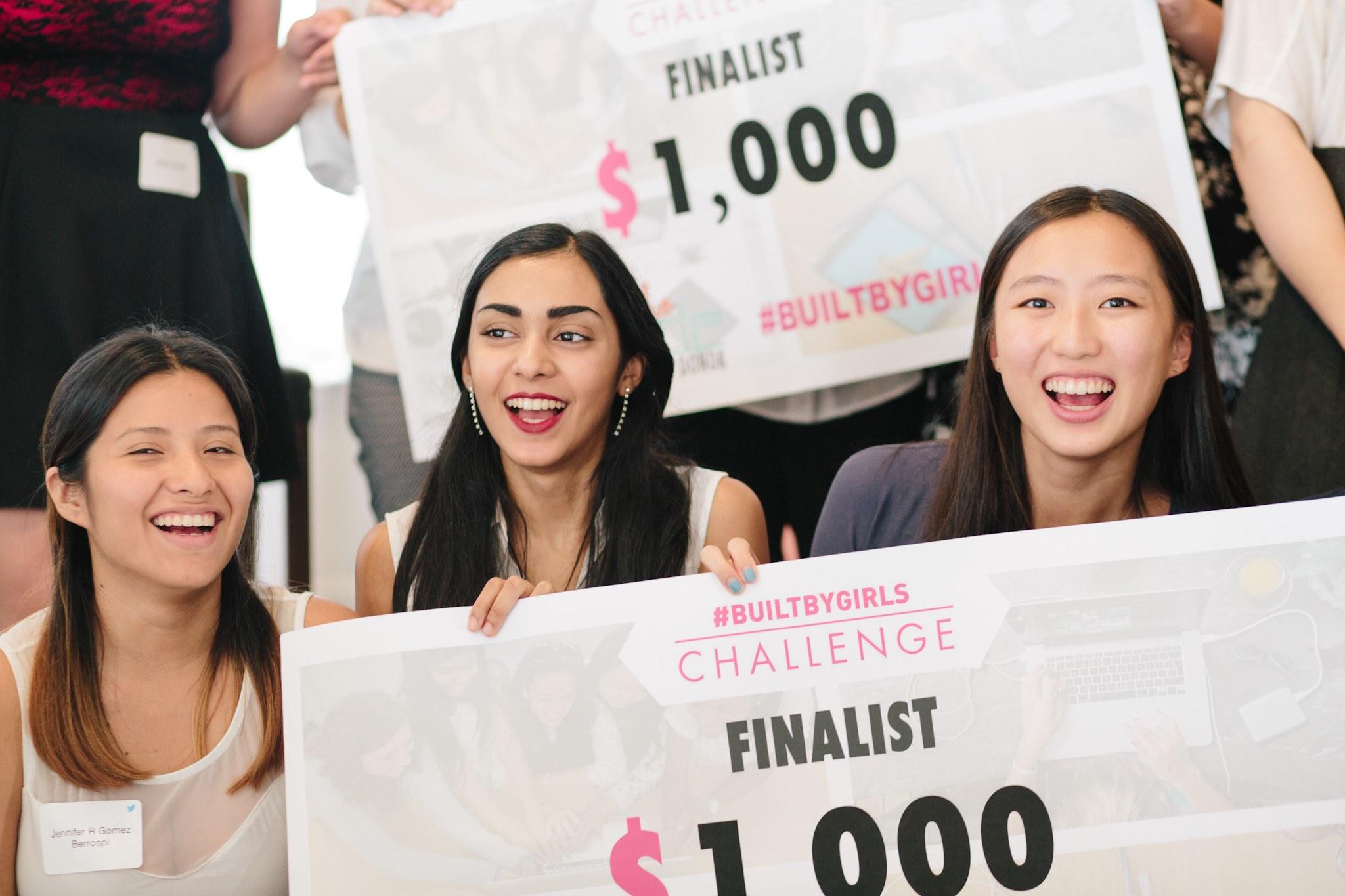 AOL and Let Girls Learn Partner Up for #BUILTBYGIRLS Challenge
By
Anna Tingley
Aug. 2 2016, Published 5:23 a.m. ET
Too many times a young person's innovative ideas, solutions, proposals, concepts, or dreams are put on the back burner, promised to be picked back up when "the time is right."
This is especially true for young girls, who might not only think they're too young to make a difference, but might not see a future for themselves in impactful industries at all.
However, AOL and Let Girls Learn are coming together to show girls that all it takes is an idea. Their second annual contest #BUILTBYGIRLS, which went live on July 20th, allows girls to submit original business concepts to be judged by Silicon Valley trailblazers, in the hopes of their ideas becoming reality.
Unlike other tech programs for girls that focus on code, they are proving that these girls can make a difference even without being fluent in Java.
"We have this belief that technology is the great accelerator," Nisha Dua, founder of the #BUILTBYGIRLS movement, told Teen Vogue in an interview. "It's the single biggest supercharger that can fuel your passion and drive your success, and at a moment when everyone is talking about girls in STEM, we wanted to recognize that code is really just the beginning, and there are countless opportunities for a career powered by technology."
Article continues below advertisement
For that reason, this year's challenge will include an extra track that allows for more inclusive participation. The Future Founders Track will partner with Citizen AOL and Michelle Obama's Let Girls Learn initiative, and will require girls to have a base knowledge of technology. Applicants will have to submit lines of code and a working prototype of their idea to be considered.
But less tech-savvy applicants can submit their proposals through the Let Girls Build track. As long as they bring a well thought out plan to the judges, they have as much a chance of their ideas being invested in by Silicon Valley venture capitalists.
Despite differences, both tracks are working towards answering this one important question: "How do you not only help young women in America think of themselves as builders, creators, and innovators but also help them take that idea and extend it to girls globally?"
But one of the coolest aspects of this challenge is the fact that girls can be seen on the other side of the fence too, judging their fellow innovators. Four Girls Who Fund interns are hired to help choose which projects they think they should invest in. While the applicants are honing their skills in entrepreneurship, their judges are training for future careers in venture capitalism.
Article continues below advertisement
"These four young women are really well-equipped to judge this competition, so they will sort through hundreds of applicants come August," Nisha said.
Once the eight finalists are selected – based on the creativity and feasibility of their proposals – they are flown out to San Francisco to compete in a "pitch day," a relay of events that prove the finalists are winners already. But after presenting their ideas to top investors, the winner will be given scholarship money, an investment in their start-up, and a place to exhibit their work at TechCrunch.
But that's definitely not the end for these motivated participants. With exposure to the real tech world, inspiration from fellow girl innovators, and Silicon Valley investors a phone-call away, these girls are leaving with experience and connections that put them ahead of the game for years to come.