Are You Practicing Safe Sun?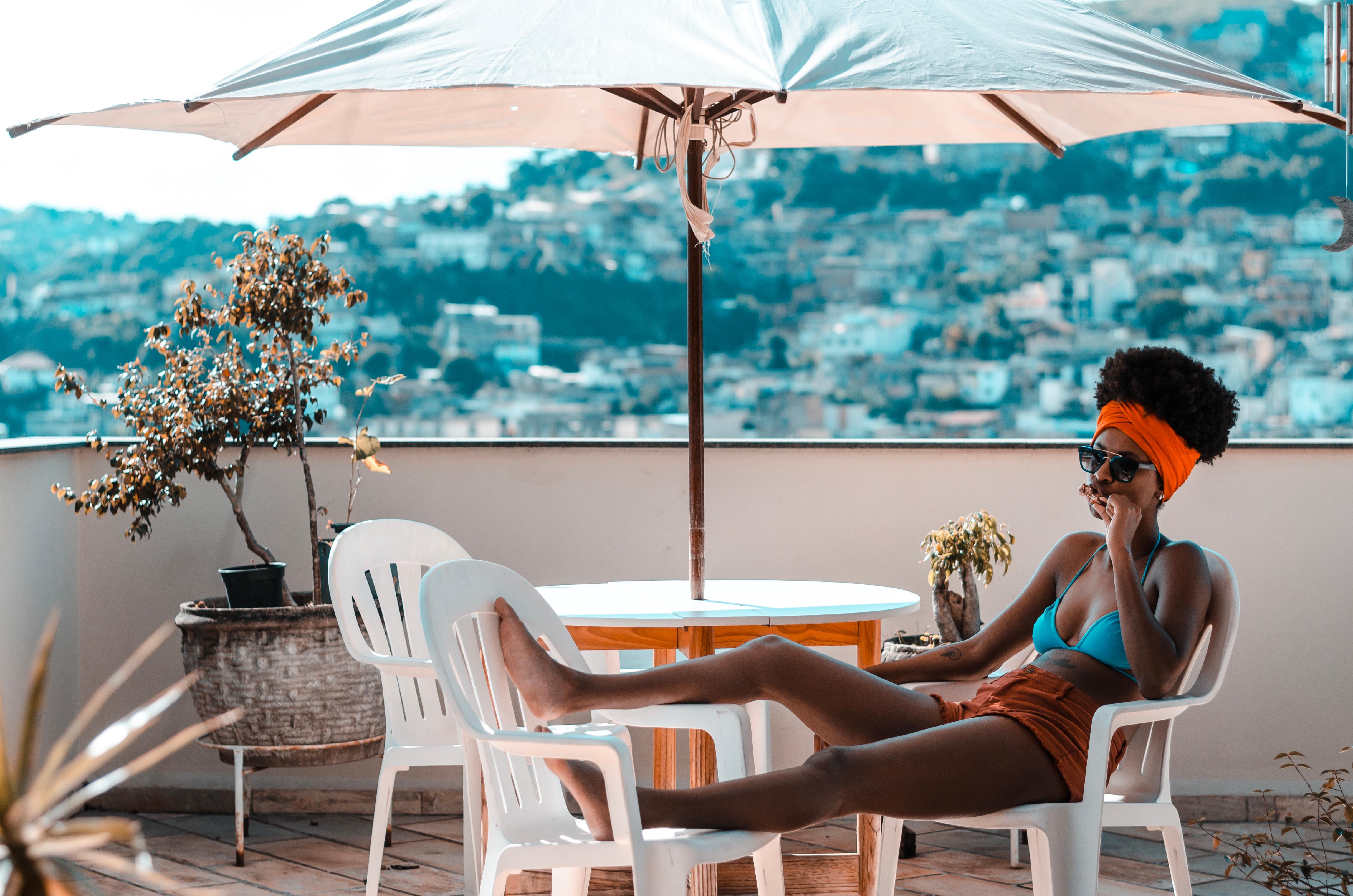 Summertime living is easy as the days get longer, we are tempted to relax or chase after the summer glow. But longer days and shorter hems mean more of your skin will be exposed for prolonged time to the sun's harmful UVA & UVB rays. Before you head out, are you practicing safe sun? How do you plan to protect your body's largest organ from the being damaged by the sun?
Besides reaching for your sunblock and shades, what else can you do to protect your skin from the sun? I talked to a few skin care experts on the matter and it turns out you don't have to vamp out all summer! Here are some tips and suggestions on maintaining a glowing complexion and an insta-worthy lifestyle under the summer sun.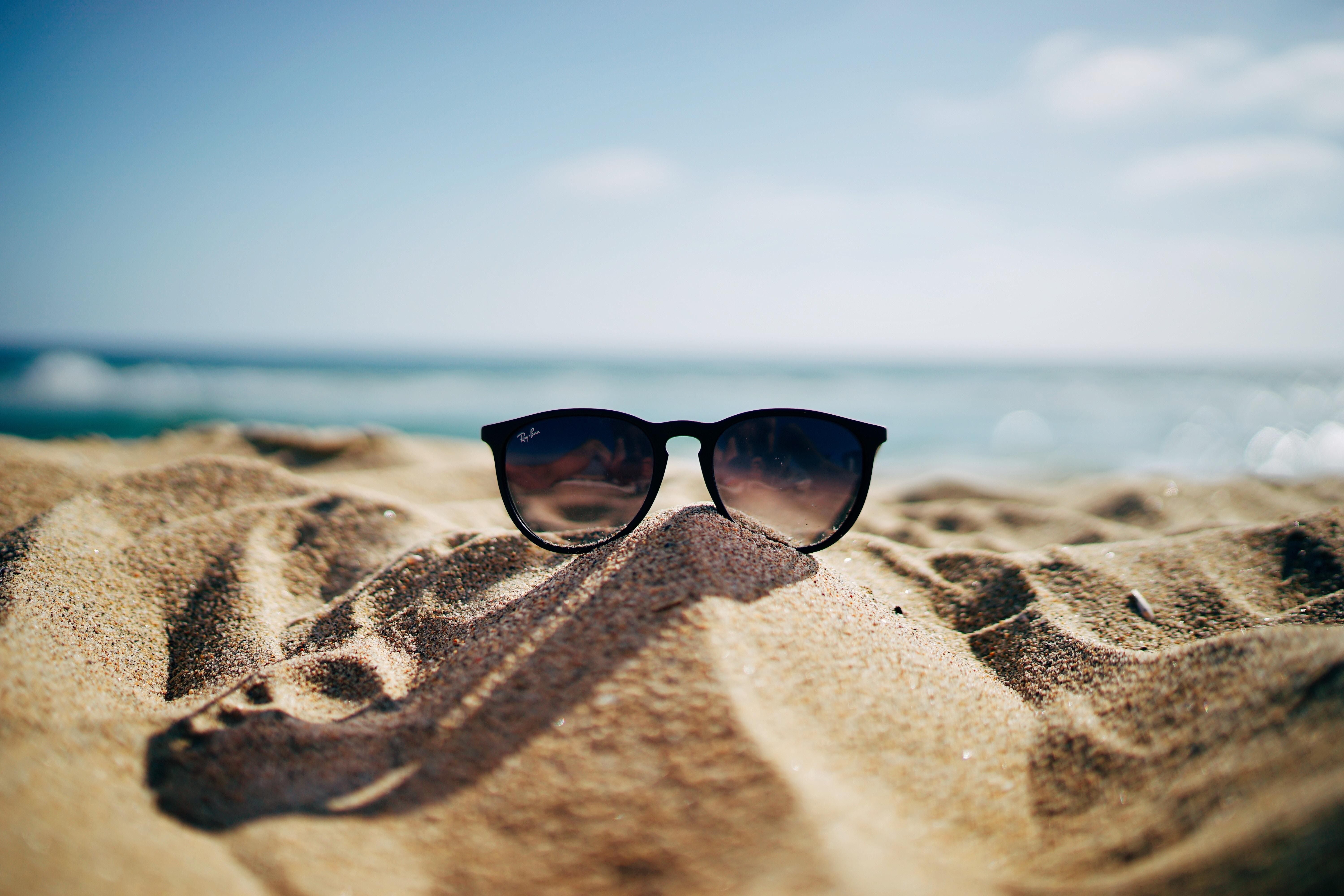 Wear Protective Accessories.
Wearing protective clothing that is light and loose can help to not only keep you cool but it also protects your skin from direct exposure to the sun. Sunglasses, hats and scarves are all fabulous summer accessories. They also protect areas that are easy to forget like your eyes, ears and scalp. Choose a wider brimmed hat to protect you all around. When reaching for sunnies, select a pair with protection from UVA/UVB rays.
Article continues below advertisement
Use SPF Daily.
Melanin alone is not enough to protect your skin from the sun. "No matter the season, or weather, you should be using sunscreen daily," Gina Charles, D.O. (Dr. G), a board certified family physician, skincare expert told me. She is the owner of Serenity Aesthetics and Wellness Med Spa specializes in integrative skincare solutions for clients in Philadelphia, PA. Dr. G says, "Even on cloudy days, harmful UVA and UVB rays pass through and cause damage to the skin and increase risk of skin cancer."
But What Kind Of Sunblock?
Dr. G recommends that you use a broad spectrum sunscreen, SPF 30 or higher on a daily basis. Make sure the bottle specifies broad spectrum to protect you from both UVA and UVB rays. When going to the beach or pool this summer, or if you're active use a water resistant sunscreen and reapply to your face and body every two hours.
Article continues below advertisement
Get To Know Your Skin.
To understand your skin, get monthly skin screenings. Stand in the mirror and examine your skin, keeping an eye on any skin tags/lesions you may have. If any of the following change, you should see a dermatologist and get it screened for cancer ASAP.
Plan Around The Sun.
Try to avoid being in the sun during peak times of 10 a.m.-2:00 p.m. If you must venture out, try to stick to the shaded areas or create shade yourself with an umbrella.
Article continues below advertisement
Fake It, Don't Bake It.
So how do to get the JLo glow if the skincare experts discourage tanning? I asked Tie Cooper, an accomplished makeup artist, esthetician and beauty expert & editor about how to get a faux glow. She says, "Tinted moisturizers, BB creams, and CC creams work triple-duty providing moisture, SPF, and a light, dewy coverage that is perfect for summer glow! I suggest looking for products that say non-comedogenic to be sure they won't clog your pores."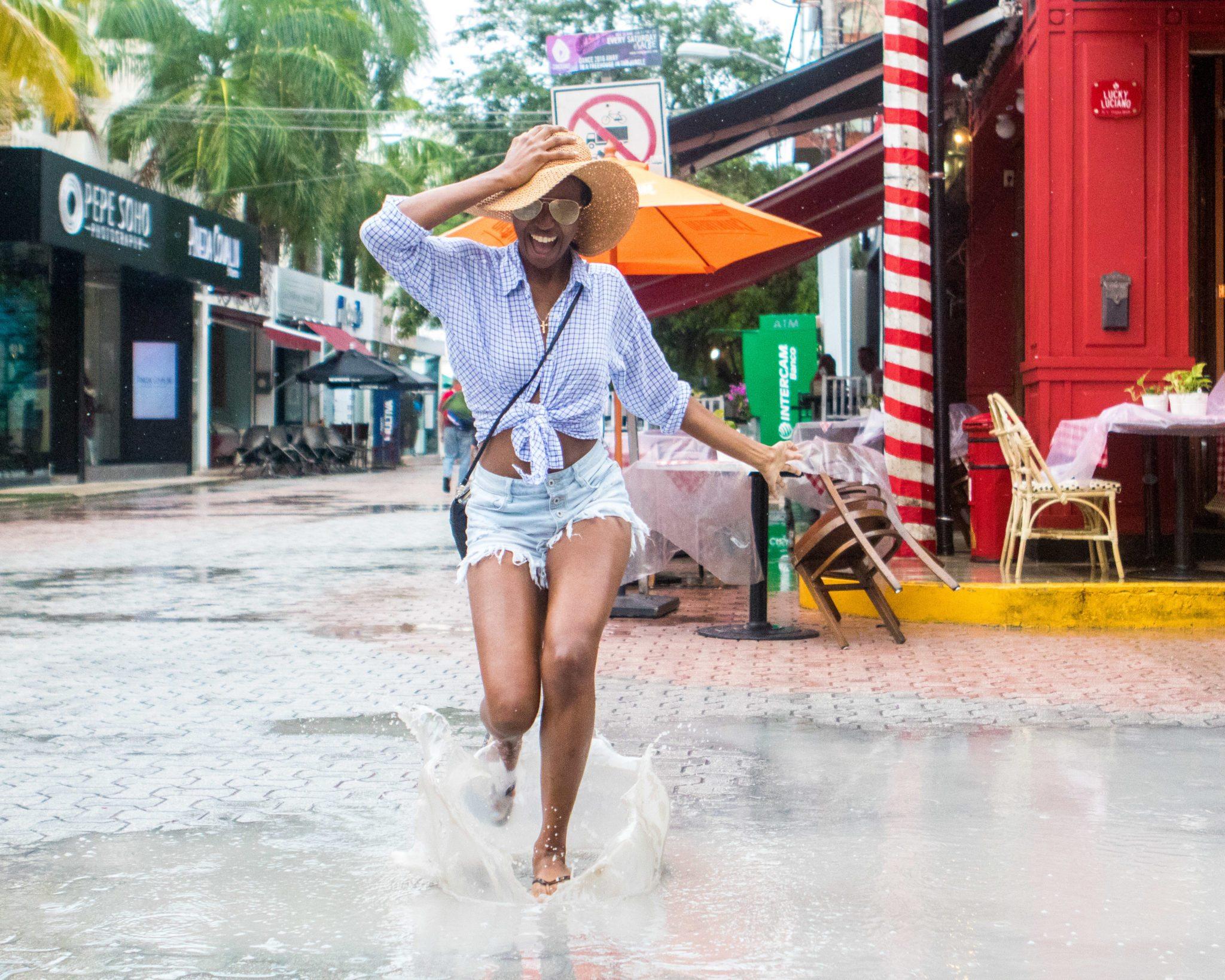 You can still live your fabulous life in the summer and protect your skin from the sun. Remember to reach for your SPF daily and accessories to literally save your skin. Make safe sun decisions ladies!