Atlanta Mayor Keisha Lance Bottoms Declines President-elect Biden's Cabinet Position
Atlanta Mayor Keisha Lance Bottoms recently declined an opportunity to serve in President-elect Joe Biden's Cabinet, said a spokesperson for the city of Atlanta.
Bottoms, 50, whose national profile rose when her response to unrest in her city over the summer was well-received, is seen as a rising star in the Democratic Party.
"What I see happening on the streets of Atlanta is not Atlanta. This is not a protest," she said in June following a night of chaotic demonstrations in her city. "This is not in the spirit of Martin Luther King, Jr. This is chaos."
Bottoms has campaigned for former President Barack Obama and played a huge role in helping Joe Biden win the state of Georgia and was once considered to be Biden's Vice Presidential nominee.
Bottoms told CNN in June "Yes, I'm ready to be President," and that she meets the criteria that Biden's running mate must be ready to be president one day.
According to the spokesperson, "Mayor Keisha Lance Bottoms was honored to have been offered a role in the cabinet, which she respectfully declined, in a statement obtained by Her Agenda.
"The Mayor's focus remains on the people of Atlanta and the great state of Georgia," the statement said. "Out of respect for the process, and the other candidates under consideration, no additional comment will be forthcoming on this matter at this time."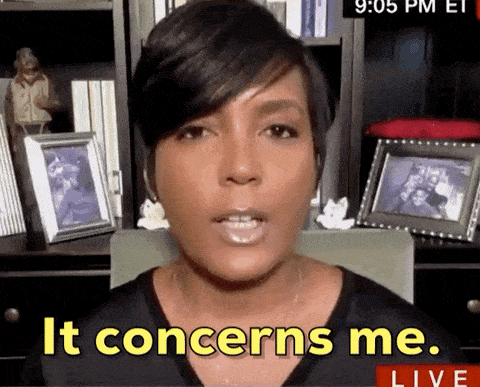 Article continues below advertisement
The statement gave no confirmation on what position Bottoms turned down but a tweet from Charles Bethea, a reporter with The New Yorker, indicated it was to become Ambassador to the Bahamas.
"She was never offered an ambassadorship," confirmed the written statement.
Since winning the election, Biden has promised to make his Cabinet the most diverse in history.
There was talk that Bottoms was in the running to lead the Department of Housing and Urban Development (HUD).
As her role as Mayor, affordable housing has been a huge component of her campaigns for the city.
In 2019, Bottoms unveiled a $1 billion plan to create more affordable housing in Atlanta.
During a press conference in November Bottoms was asked about joining the Biden Administration.
"I've not gotten any calls about leaving Atlanta. I have a pretty busy — a pretty good job here. So I have not gotten any calls from them," she said. "You know, I'd never say never. Umm, but there's nothing before me to consider," stated Bottoms.
Ohio Representative Marcia Fudge was eventually given the role of leading HUD, the first African American woman to lead the department in decades.
The mayor has clashed with Republican Georgia Gov. Brian Kemp this year over his lack of coronavirus restrictions. In July, Kemp instituted restrictions on the state that did not include a mask mandate. Bottoms instituted a mask mandate in Atlanta prompting Kemp to sue the Atlanta City Council; he eventually dropped the suit.
The Georgia State University graduate still has a year and a half left on her term and said she is planning to run for re-election.