How To Instantly Attract Brands To Your Blog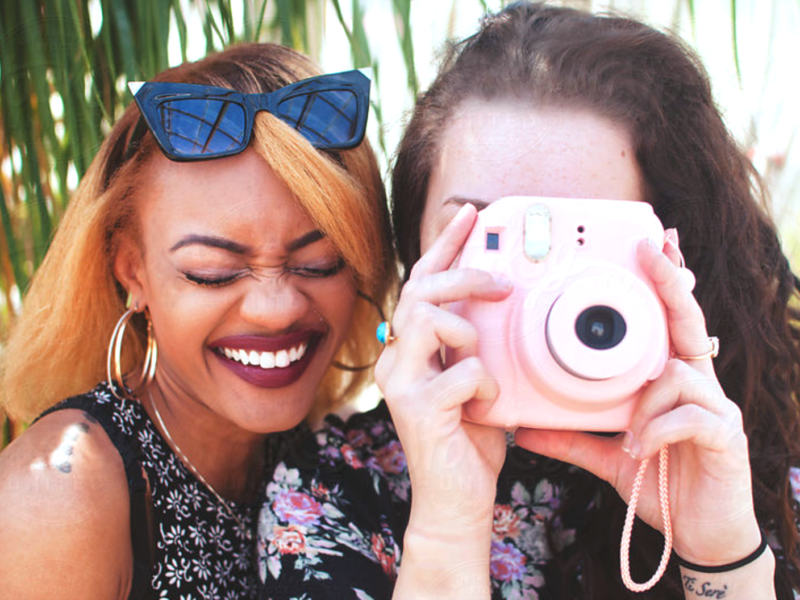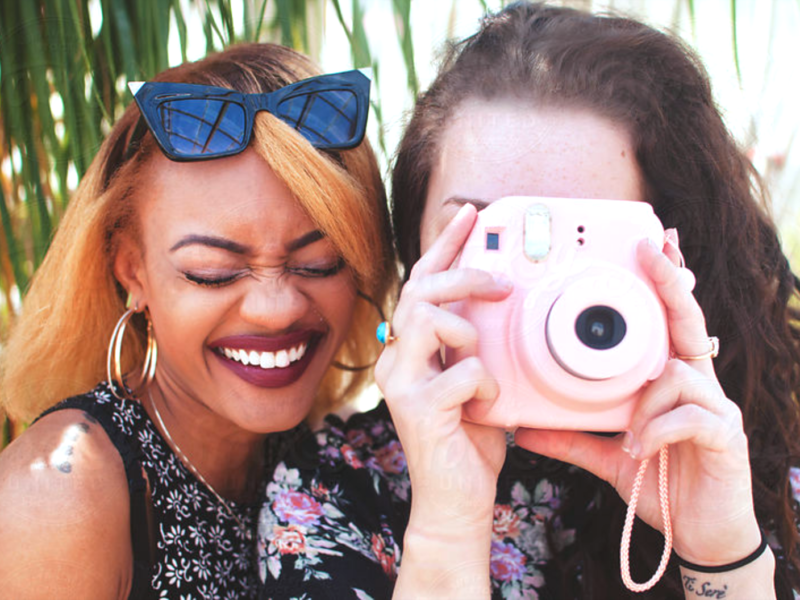 Whether you are a seasoned influencer or just starting out in your blogging career, here are six tips on how to collaborate with brands as a blogger.
The Brand-Influencer collabo is a powerful thing. 
It's a key component of any brand marketing strategy that reaches target audiences in a personable and organic way, while at the same time, helps to build an influencer's portfolio of content and credibility.
For influencers, the right approach and the right pitch is important when starting communication with any brand.
As the Director of Creative and Marketing for MaskerAide Inc., a Canadian skincare company whose brands include MaskerAide and washbeautyco. by MaskerAide, I see A LOT of pitches for collaborations come across my desk — some are great, and some not so great.
Article continues below advertisement
Regardless of how small or large a brand may be, it is always important to approach companies in a professional manner.
As we grow as a beauty brand, we continue to regularly work with collaborators, and more importantly, maintain relationships with influencers that can grow with the brand and create content that we can both be proud to share.
With over 16 years of experience in communications, marketing, and project management, I know maintaining and nurturing relationships is vital in any industry, especially the social media sector.
1. Stand Out. First Impressions Count.
"I have 20K followers, want to collaborate?"
I get hundreds of these 'let's collab' emails on a regular basis, and to be honest, I skip over the majority of them that are generic, super short and don't mention our brand or products at all.
I can tell right way that: a) this person is just fishing for any brand to work with them, regardless of how it relates to their personal brand or blog; and b) they aren't putting much effort into their first impression and point of contact, and probably won't put as much effort into an actual collaboration. Hard pass.
I always do first pass checks of all their social media accounts before engaging in conversations.
Article continues below advertisement
If you state in your email that you are a beauty influencer, but your Instagram account is a mish-mash of poorly photographed beauty products, your dog, random memes and fake followers… or if your Twitter account is a bunch of retweets and rants about non-beauty related topics, chances are I won't be inclined to work with you.
Just like applying for jobs, your resume and cover letter (in this case, your introduction email and media kit), need to stand out and make a great first impression.
Do your brand research, be professional, concise, and make sure your social platforms are presented in a way that you want your potential brand collaborators to see.
I am not always looking for someone with 100K followers — quality content and consistency in content will always make a better first impression, so make it count.
P.S. Spelling is important! This is more of a pet peeve for me but happens way too often. It's common sense. Spell the brand name right, spell my name right.
Article continues below advertisement
2. Create A Media Kit.
A Media Kit is key and communicates your personal brand and details in a polished, concise way.
At a minimum, your Media Kit should show: WHO you are, WHAT your focus and demographics are, WHERE we can find your social media channels, a current snapshot of your follower/subscriber/page view count, and your rates.
It also helps to list some brands you have previously worked with, including links to content you have created, so brands can see examples of past collaborations.
If you don't have a Media Kit, create one (1-2 page PDF or one that is accessible online or in the cloud) — you'll be thankful once you have one.
3. Be Upfront About The Compensation.
This is Business 101. Be upfront regarding compensation, whether it be monetary or in the form of in-kind products or services. Brands will either decline, agree, or start a negotiation — which is why it is a good idea to put your suggested rates in your Media Kit so it can act as a starting point for your potential collaboration agreement.
Article continues below advertisement
4. Be You. Be Authentic.
I know this sounds overplayed and you've heard it before but, authenticity and individuality matter to brands.
We are all storytelling, and we are all looking to make connections on authentic, sometimes emotional levels. No one is looking for robots, and brands should never tell you what your exact captions should be, and how you should pose holding your detox tea.
Be transparent, write captions in your tone, and create content in your style. If you have a unique idea or cool spin you want to pitch to a brand, do it. Not everyone wants the cookie-cutter approach to content.
Brands will appreciate it, and most importantly your audience will appreciate it.
Article continues below advertisement
5. Request A Campaign Or Collaboration Brief.
Following my last point on authenticity and individuality, it is equally important to discuss the collaboration guidelines with the brand to get an overview of the objective, goals, and deliverables.
This is important because it sets the expectations for both parties. Although some guidelines may be very loose (like receiving products and/or monetary compensation in exchange for a sponsored blog review or Instagram post), some social campaigns and collaborations have specifics in terms of: the platform deliverable (example: Instagram only, multi-channel, a Snap story etc.), deadlines, and the trackable data (example: certain hashtags or affiliate links).
Brands may have certain marketing campaigns that may revolve around a new product launch, a charity initiative, holiday activations etc., so it is always good to ask if there are specific campaigns or current social initiatives the brand is doing, that you may or may not want to participate in.
Article continues below advertisement
6. Stay In Contact. We're In It For The Long Game.
Some of our best brand advocates are the bloggers and influencers we've stayed in contact with. These are individuals who are genuine fans of the brand and products and have worked with us on product reviews, content creation, and collaborations.
Keeping in touch, whether it be through social media interactions, emails or going for coffee (or cocktails) is key to maintaining good business.
Building relationships with brands (and also vice versa), will strengthen your credibility and open up future opportunities with the brand.
As brands grow and expand, maintaining and nurturing relationships with its core group of supporters and influencers is super important.
I've always been a fan of Jim Collins' quote in his book Good to Great: "Get the right people on the bus, the wrong people off the bus, and the right people in the right seats."
We are all in it for the long game, and we all want to grow and succeed with the right people — so stay in touch with brands you genuinely support and want to continue working with, you never know what opportunities may open up.