5 Authors To Celebrate On National Book Lovers Day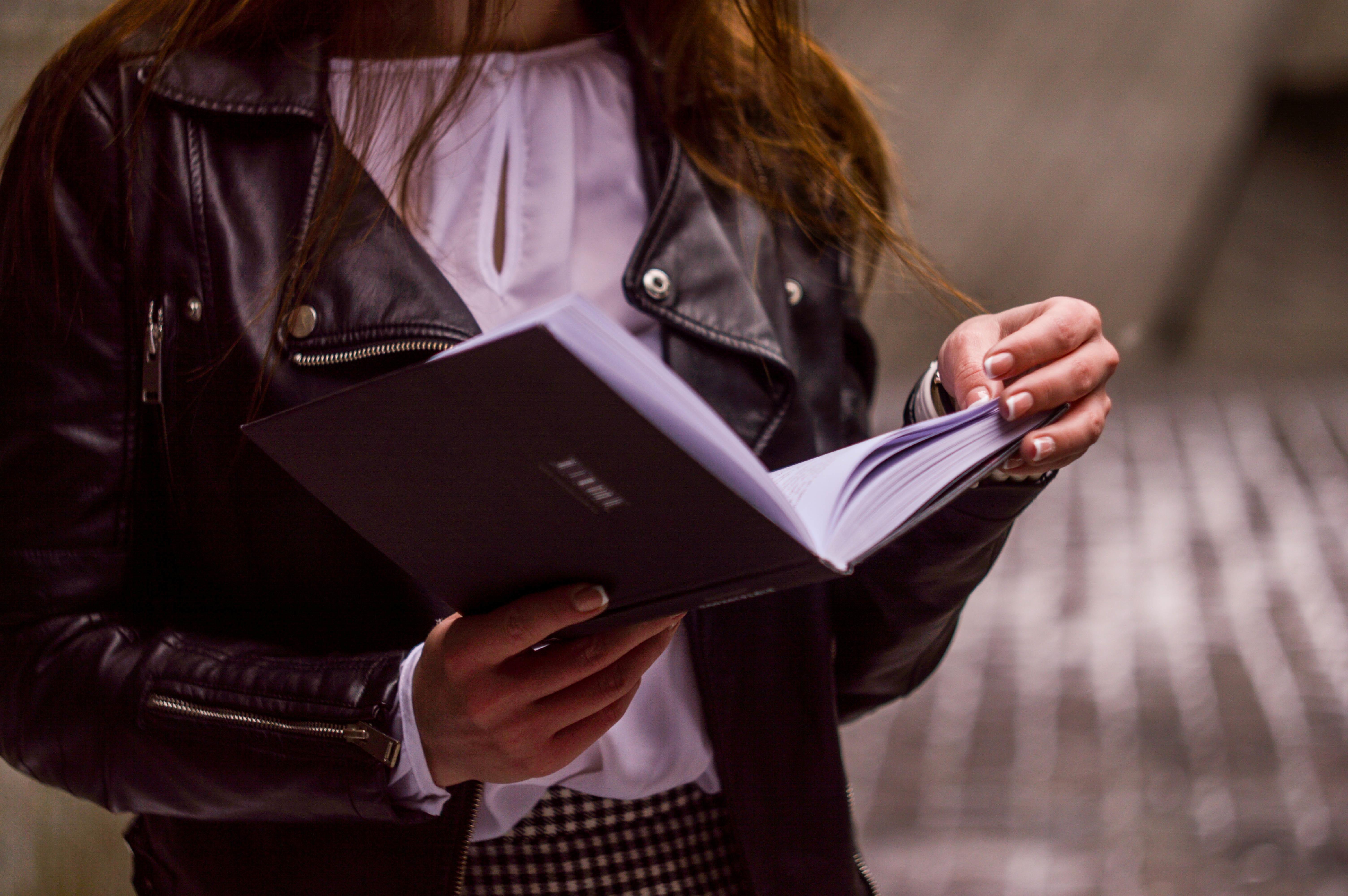 Happy National Book Lovers Day! Books are one of the most powerful tools for learning. From a young age, we've been told to read and to let books take us to new places. Each book has the power to take its reader to a new world, whether it be to Hogwarts or to the Victorian Era.
The beauty of books is their ability to change the way we think. We take away a lesson from the content we read and choose whether to be an active or passive reader. The words in a book have the power to heal, hurt, help, and transform. However, it's not just a random collection of words that affects us. It's the authors who take the time to publish books that leave a lasting impact on our community.
Today, as you celebrate National Books Lover Day, take the time to note these powerful women who have changed the writing world.
1. J.K. Rowling
Best known for the Harry Potter series, J.K. Rowling is an inspirational writer to all. She began as a single mother who was struggling to make ends meet. She worked on the first Harry Potter book in various cafes and wrote the manuscript on a typewriter. She sent her manuscript to a multitude of platforms, but was initially rejected by all. She finally caught her break, and went on to publishing one of the most successful series in the world. Rowling has received recognition on multiple platform; recently, in 2016, Timelisted her as one of the "30 Most Influential People On The Internet."
Article continues below advertisement
2. Agatha Christie
The crime novelist is well-known in the mystery world. Christie published 66 detective books, 150 short stories, six romance novels, and a play that continues to leave people in awe over her work. Her detective books feature intricate crime plots, one that stays unmatched. Her mystery novels have become a staple in the mystery world, as more writers and filmmakers adapt her stories into movies and shows. Christie currently holds a Guinness World Record for having the most widely-published works, after Shakespeare and the Bible.
Article continues below advertisement
3. Chimamanda Ngozi Adichie
Not only is Chamamanda Ngozi Adichie an influential Nigerian writer, but her words off the pages are even more powerful. She is well-known for producing work that puts her at the forefront of African literature. She published Half of a Yellow Sun, Americanah, and, We Should All Be Feminists. Her voice remains clear throughout her writing, one that appeals to strong women from different cultures.
Article continues below advertisement
Outside of her writing, she is a worldly lecturer who addresses a breadth of topics that affect women. A notable lecture is her TED talk entitled "The Danger of a Single Story," which has become one of the top-ten most viewed TED talks. The TED talk consists of her concern for the lack of representation of various cultures. She encourages people to learn about the various cultures as the under representation leads to people having a "single story" about what a certain culture is like.
Article continues below advertisement
4. Toni Morrison
One of America's most venerated authors, Toni Morrison's works leave a significant impact on its readers. Morrison's books focus on the racial prejudice that Black men and women face in the community. Her books explore each topic, from racial discrimination to mental health issues of Black men and women, in a way that is thrilling yet disturbing. Her writing style engages her readers until the end.
When asked about her writing, Morrison states "I'm writing for black people… I don't have to apologize." Some of her noteworthy novels includeBeloved, The Bluest Eye, and Sula. She is the first African-American woman to win a Nobel Prize in writing. In 2012, President Barack Obama presented her with the Presidential Medal of Freedom.
Article continues below advertisement
5. Octavia Butler
For all the science fiction enthusiasts, Octavia Butler weaves science fiction and relevant social issues into her works. Butler's interest in science fiction stemmed from a young age, where she watched a science-fiction movie and realized she could write a better story. Her love for science-fiction developed as she spent more time in the library. Butler's passion for the strange and unreal transpired into her best-sellers, Kindred and Bloodchild and Other Stories. Her books are widely known for bringing her plots to life, so her readers feel the emotions her characters feel rather than observing them.
Article continues below advertisement
A noteworthy book that produced this feeling was in Kindred. The book is about a Black woman who is transported back in time to antebellum Maryland, where she has to learn to adapt to working on a slave plantation. Butler researched antebellum Maryland to get the facts and understand what working in a slave plantation was like. Butler worked arduously to produce an emotion when people read her books. Her hope was that the readers would know how slavery felt in addition to knowing the facts. Butler is the first black female science fiction writer to reach national recognition, and the first in her genre to receive the MacArthur Fellowship.