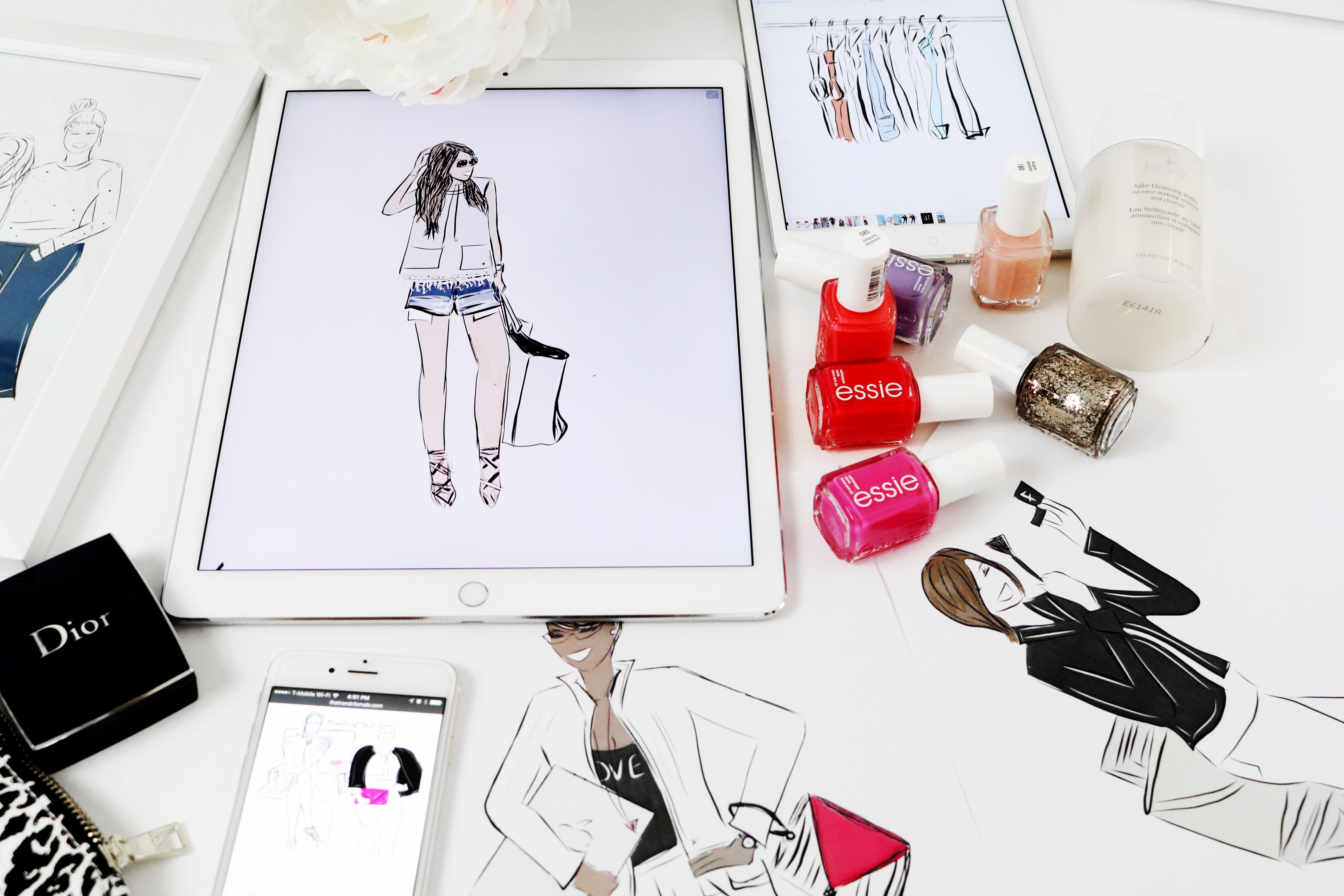 Begin Blogging In 7 Simple Steps
By
See Girl Work
Feb. 3 2017, Published 2:30 a.m. ET
If you're interested in starting a blog of your own — I'd say go for it. It doesn't take much to get started as long as you're committed to being consistent and providing great content. I've rounded up some tips below to help you start your career in blogging in seven quick steps.
The best writers write what they know. Don't write about the best ways to prepare exotic meats if you are a vegan, veggie-loving chef. You will run out of things to say and in the long run your blog won't be very successful because readers want to read from people who live, breath and poop whatever niche they are playing in.
Finding a great domain name can take a while, but it's worth it. I suggest you pick something brandable and easy to remember. Try to come up with a domain name that you can also use as your social media handle.
3. Choose a Platform
Blogging platforms include the likes of WordPress.org, Blogger and Squarespace. There are tons of other blogging platforms as well. Some free and some not free. Solutions like Squarespace, Tumblr and Blogger (hosted by Google) provide hosting and platform all in one.
Bluehost is a user-friendly hosting service. I use it for most of my online properties including this blog. But there's also hosting services like Go Daddy and HostGator. Remember, if you are using Squarespace — it provides hosting, platform and themes all in one. Solutions like Blogger and Tumblr are free, but are limited. They don't offer all the sweet plugins, features and options that a shared hosted or self-hosted WordPress blog does. There is also a difference between WordPress.com and WordPress.org. Serious bloggers use shared hosted or self-hosted services on the WordPress.org platform.
Article continues below advertisement
You can choose from many different layouts and themes. You'll have to do some research on other blogs you like to see what kind of blog you want for yourself. BluChic has some great premium themes that are geared toward women-run online businesses. Or you can source an online shop like Creative Market.
6. Create Original Content
As a blogger, the most important thing you can do is to create useful content that solves people's problems. By optimizing your content for your audience and making it both useful and relevant to them, you stand a much better chance of gaining traffic, readers and fans.
Social media can be a powerful way to amplify your content and get it front of the right audience. In the beginning, you might have shared your content on your personal social channels but now it's time to kick it up a notch and create your blog's own social channels. Your blog should have its own social handles. Start with Facebook, Twitter and Instagram to begin with and branch out from there.
If you are endeavoring to make blogging your career, use a blog editorial calendar to help you to plan on publishing 3 or 4 great posts each week.
In order to be a professional blogger, your #1 goal is to generate traffic, create a loyal readership and ultimately monetize your blog.