Being Too Busy Is No Longer An Excuse Not To See A Doctor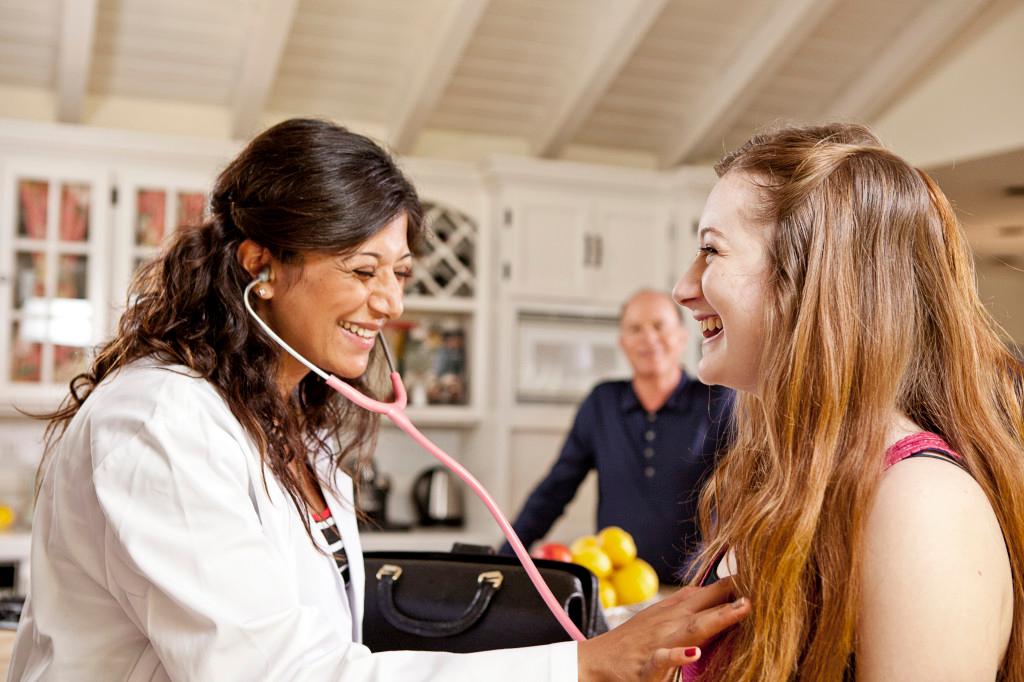 I'm the type of person who uses apps for everything and I'm usually in that group of folks who tries and uses an app before most people even realize there's an app for that. For example when Uber first hit the scene around 2011 I was the first person in my friend group to use it, and everyone freaked out that I could order an SUV to pick me up with a few taps on my phone.
But recently, I came across something new that you could request with simply a few taps on your phone that I never expected — a doctor's visit.
I'm also the type of person that has zero patience and I'm always on the go. I'm based in New York but today I'm in Los Angeles. Needless to say that makes it hard to factor in routine appointments like my annual checkup.
I recognize that health is important, but it's difficult to prioritize a doctor's visit when nothing is even wrong. But being proactive about your health is crucial and ultimately puts you in a better position to tackle all the goals on your agenda.
So when I learned there was an app that could bring the doctor to me I was sold. It's called Heal, and they have licensed physicians and pediatricians that can come to your home or office any day, within two hours or less. I'm not a mom yet, but I can imagine this type of app being a God-send for the days when my kid gets sick and it becomes painful for them to move or try to get out of the bed.
With Heal, you can get a full physical, a surface level wellness check or even treatment for an illness or ailment like an ear infection. If you're actually sick, a doctor can come to you that same day, but other visits like for a physical are recommended to be booked a day in advance. Right now they're only operating out of California and since I'm in L.A. this week I booked an appointment for a physical.
Article continues below advertisement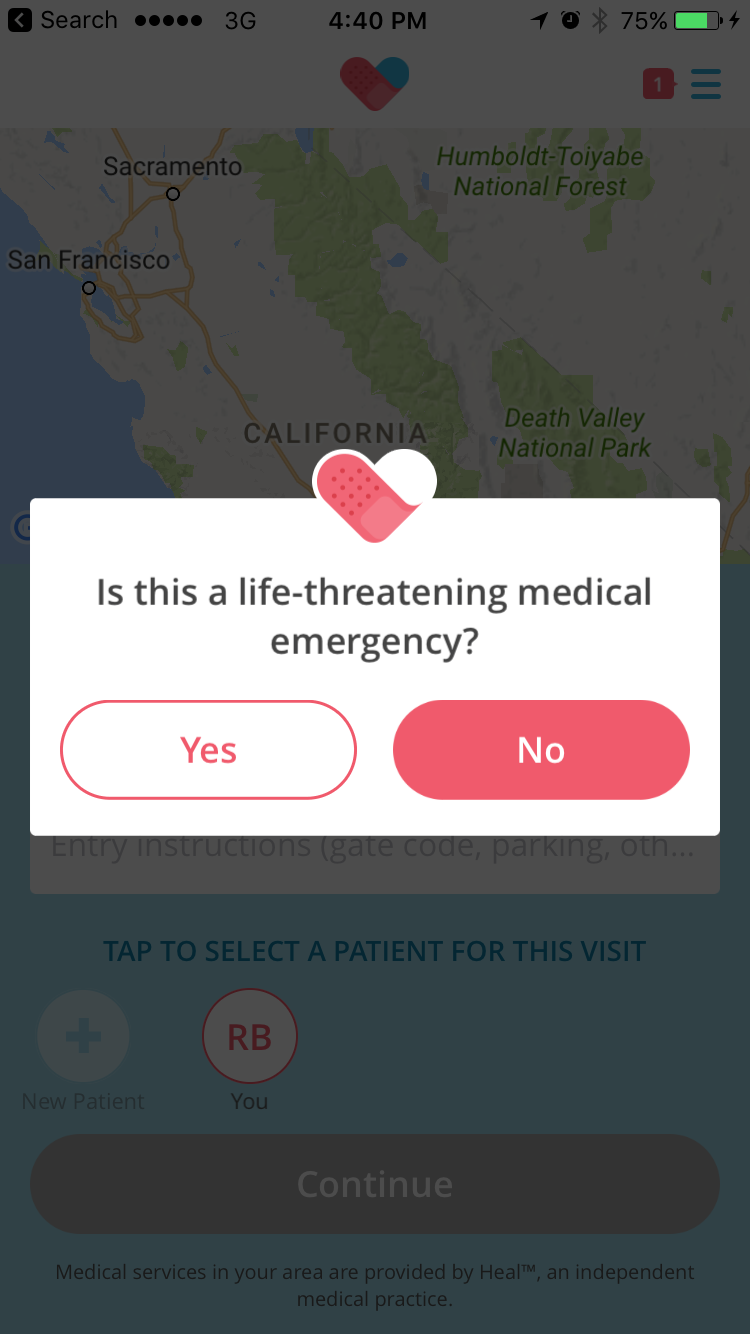 The doctor arrived at my doorstep at around 10:30am along with a nurse practitioner and an assistant. I directed them to a room to get set up, and after a few introductions, and signing some paperwork regarding privacy etc the exam began. The nurse measured my vitals (blood-pressure, heart rate etc.), and weighed me. The doctor then asked me a lot of questions about my health, my history and any concerns I had about my well-being. Then he listened to my heart, checked out my ears and my reflexes, did an abdomen check and took a look at a bump on my leg that was concerning to me.
Article continues below advertisement
In the end, he said I'm in perfect health, which is great to hear because you never know. The entire exam took around 20-30 mins and he offered a lot of great advice and recommendations to keep my health in good standing. He recommended that I try to factor in some aerobics based workouts around three days a week in order to reduce/prevent any health issues that could arise in the future like high blood pressure. Another tip he offered was a bit more obvious: avoid fast food when possible and try to cook at home. But the thing that stood out within his advice was his point about preservatives. He said it's the preservatives in fast food that make us feel crummy.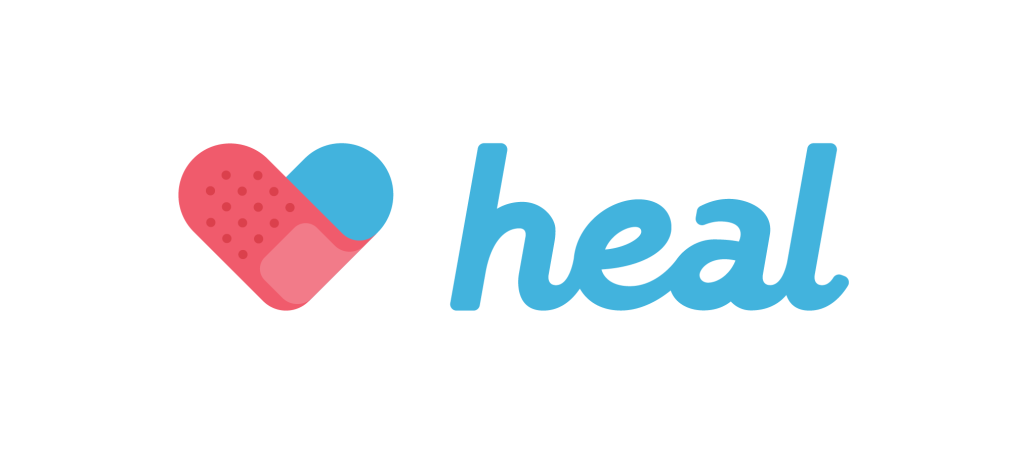 The best thing about using Heal beyond the convenience is the on-going access. After your visit, you're able to call Heal any time with questions regarding your health and they will put you in touch with your doctor. If it ends up being serious the doctor will come out to you. That means less random Google searches trying to self-diagnose and coming away feeling worse because now you think you have a deadly disease when it's really nothing!
[Editor's note: This post is sponsored by Heal. Thoughts and opinions within this post are our own.]