For Your Next Vacation, These Spots Offer A Focus On Wellness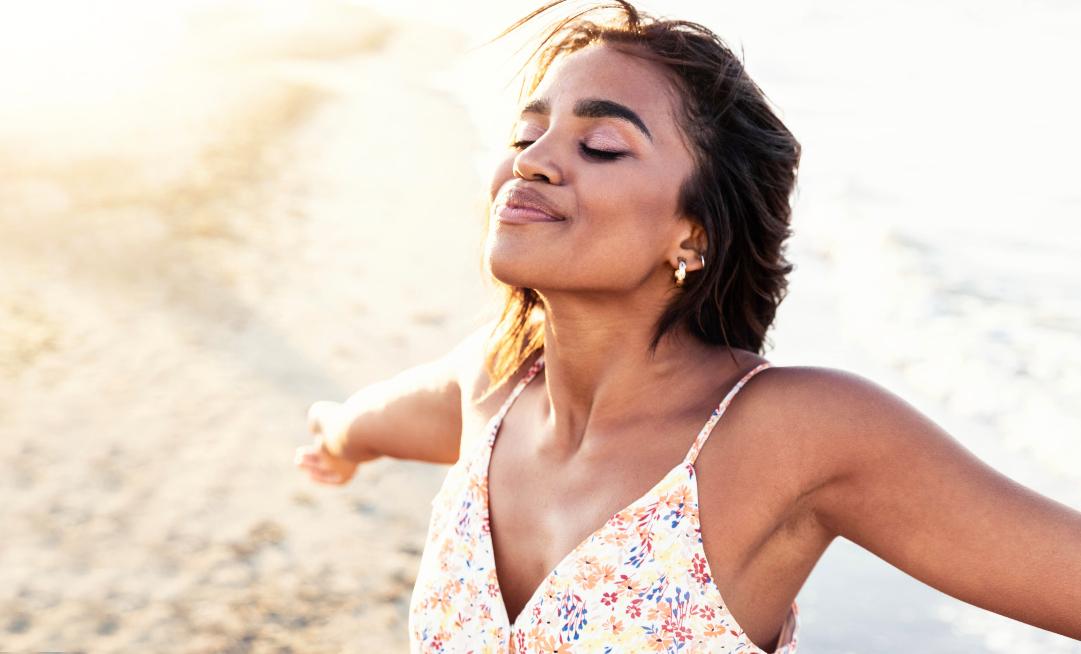 The last few years have been challenging for many, and let's face it a day at the spa, a typical trip, or a girl's weekend just might not cut it. It's time for you to invest in yourself and go on a retreat that will ensure relaxation, rejuvenation, and peace. You need something that is more than a vacation. You need an adventure that will open your heart and set your soul on fire, and one of these wellness options is a must this year.
Jill Knouse Yoga
Jill Knouse Yoga Locations: Costa Rica, Oregon, Mexico, Greece, Belize, Tanzania, and Croatia
Main focus: Internal and physical wellbeing and alignment through yoga
Settings: Peaceful quiet resorts with ocean views or steeped in the forest, including organic and healthy meals made by private chefs
Other wellbeing activities: Swimming, dancing, setting intentions during the Equinox, boat and walking tours, hiking, paddle boarding, napping in hammocks, and soul deep conversations with a small group of women around a fire.
Review: "Everything from the carefully selected sequences to the perfected playlists create an experience where you feel loved and supported. In that type of environment, you can relax into your practice and truly find yourself. Without Jill I would likely still be struggling to find myself again, my passion for yoga and my happiness."
*Price range: $900 – $3,000+
Founder: Jill Knouse, a former successful manager in the financial industry, who felt unfulfilled but found her passion in yoga. She is now a certified yoga instructor at over 500 hours of education, who also coaches other teachers on how to build their yoga business.
Article continues below advertisement
Skyterra
Skyterra Location: Rich nature of the Pisgah Forest in North Carolina
Focus: Creating customized week-long programs for you that are available year-round, such as self-care, stress management, weight loss, fitness, nutrition, or any combination
Typical wellbeing activities: Yoga, mindfulness, spa treatments, arts, dancing, swimming, sound healing, trail walks, cooking, and evening campfires
Accommodations: Private luxury cabins or cottages that are even pet friendly
Accolades: Named the best health and wellness resort by USA Today
Founder: Sue Crowell, an entrepreneur in wilderness and wellness programs, founder of two professional organizations, and has her Master's in Psychology. She started Skyterra, because she realized her life was missing healthy rejuvenating vacations and that many other women needed the same.
Article continues below advertisement
The Whole Experience
The Whole Experience Locations: Thailand, Bali, Italy, South Africa, Colombia, Costa Rica, Greece, and Kenya
Focus: Each retreat is themed around the unique offerings of the location and focused on getting you out of your comfort zone to try new experiences and adventures, with plenty of opportunity for rest.
Typical wellbeing activities: Cooking classes, biking in rice fields, visiting a monkey forest, walking tours, wine tasting, sailing, yoga, meditation, workshops, getting local with indigenous tribes and wildlife, fire and cocoa ceremonies, shopping, zip lining, journaling, and more
Accommodations: Luxurious small, peaceful resorts with ocean or forest views, pools, and spa treatments
Review: "The adventure was pure fun with ziplining, exploring Montezuma, boot camps, game night, turtle release, and of course lots of laughter. I also found it refreshing to relax and reset each day with things like yoga/meditation, pool time, reading in my porch hammock time with hummingbird visits, and the simplicity of just being outside all the time in the gorgeous jungle."
Founders: Tameika G and Whitney Gee, who met while vacationing in Bali after leaving their corporate jobs. They realized they were kindred spirits with shared passions in travel, wellness, and female empowerment, leading them to launch The Whole Experience.
*Price ranges do not include air fare, ground transportation, or other trip expenses.