Beyoncé Launches Ivy Park With Motivating Message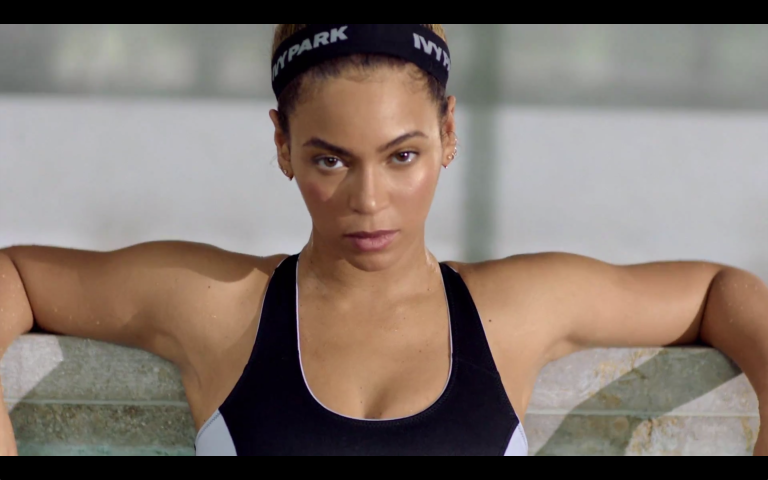 Beyoncé just launched her athleisure line IVY PARK and in typical Beyonce style, the ads are far from typical.
The launch is anchored by a video where Beyonce shares the memory she taps into that gives her strength during challenging times.
"I would wake up in the morning, and my dad would come knocking at my door, telling me it's time to go running. I remember wanting to stop, but I would push myself to keep going. It taught me discipline. And I would think about my dreams. I would think about the sacrifices my parents made for me. I would think about my little sister and how I was her hero. I would look at the beauty around me, the sun shining through the trees. I would keep breathing. There are things I'm still afraid of. When I have to conquer those things, I still go back to that park. Before I hit the stage, I go back to that park. When it was time for me to give birth, I went back to that park. The park became a state of mind. The park became my strength. The park is what made me who I am. Where's your park?"
The message is an inspiring one that offers an actionable piece of advice on how to push forward when you feel fearful, doubtful, or helpless. We face challenges and scary moments every day and we need to have these core concepts that we can tap into to keep us going. Watch the video below, and let us know: where's your park?