Beyoncé Launches Formation Scholarship In Honor Of The One-Year Anniversary Of Lemonade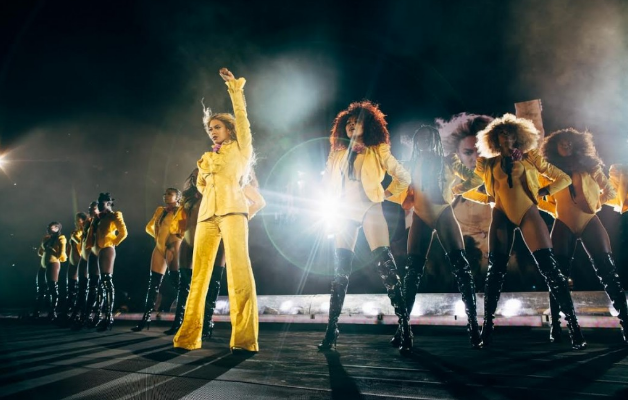 Last April, Beyoncé Knowles released her best-selling visual album, Lemonade, and inspired women everywhere to be unapologetic through her music. Now, exactly one year later, she's helping girls get in formation in a different way.
Mrs. Knowles-Carter is celebrating the anniversary and her success with the announcement of Formation Scholars; a scholarship program to benefit girls attending Berklee College of Music, Howard University, Parsons School of Design, and Spelman College.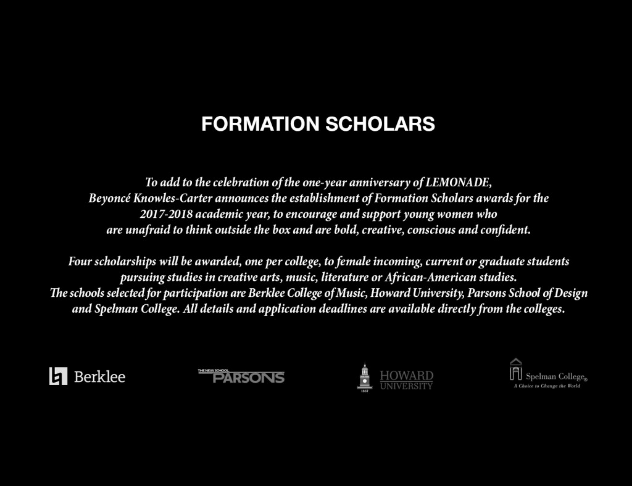 The goal of the program is "to encourage and support young women who are unafraid to think outside the box and are bold, creative, conscious, and confident."
Starting with the 2017-2018 school year, Formation Scholars will award one girl from each school studying Music, Creative Arts, Literature, or African American studies. All incoming, current undergraduate, or graduate students that meet the qualifications are welcome to apply. Details and deadlines are available at the individual institutions.