Beyonce Lends Her Voice To Celebrate #DayOfTheGirl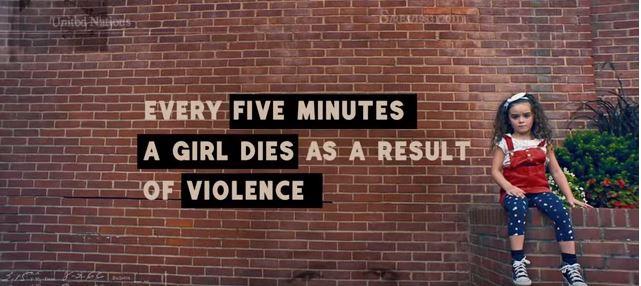 In honor of International Day of The Girl, Global Goals launched a campaign demanding that girls be free from things like childhood marriage, lack of education and sex trafficking.
And what better way to kick off the campaign than with help from one of the most powerful women in the world.
Beyonce's song "Freedom" serves as the battle cry for the young girls who are shown in locations across the globe, dancing and lip-syncing with such fervor to the powerful anthem. Over the course of the three minute video, viewers learn how young girls are impacted by various issues, and what needs to be done in order to eradicate them.
The video's director, MJ Delaney, is no stranger to creating films with a strong message. "The decision to take that more angry tone," she tells The Telegraph UK, "and give it to very young girls created a balance because they have an essential optimism to them because of their age."
While the entire image itself is awe-inspiring, the most striking frames are those of young girls dancing in front of national monuments in Washington, D.C. As you watch, the passion and the sense of urgency are felt — not just for action to be taken here at home, but for action to be taken worldwide in order to prevent young girls becoming victims of HIV, genital mutilation or death as the result of violence.
Click below to watch the video in its entirety, and visit Global Goals website to learn how you can lend your voice to the #FreedomOfGirls.