Beyonce's 'Renaissance' Tour Soon Headed To The U.S. And The Anticipation Is Real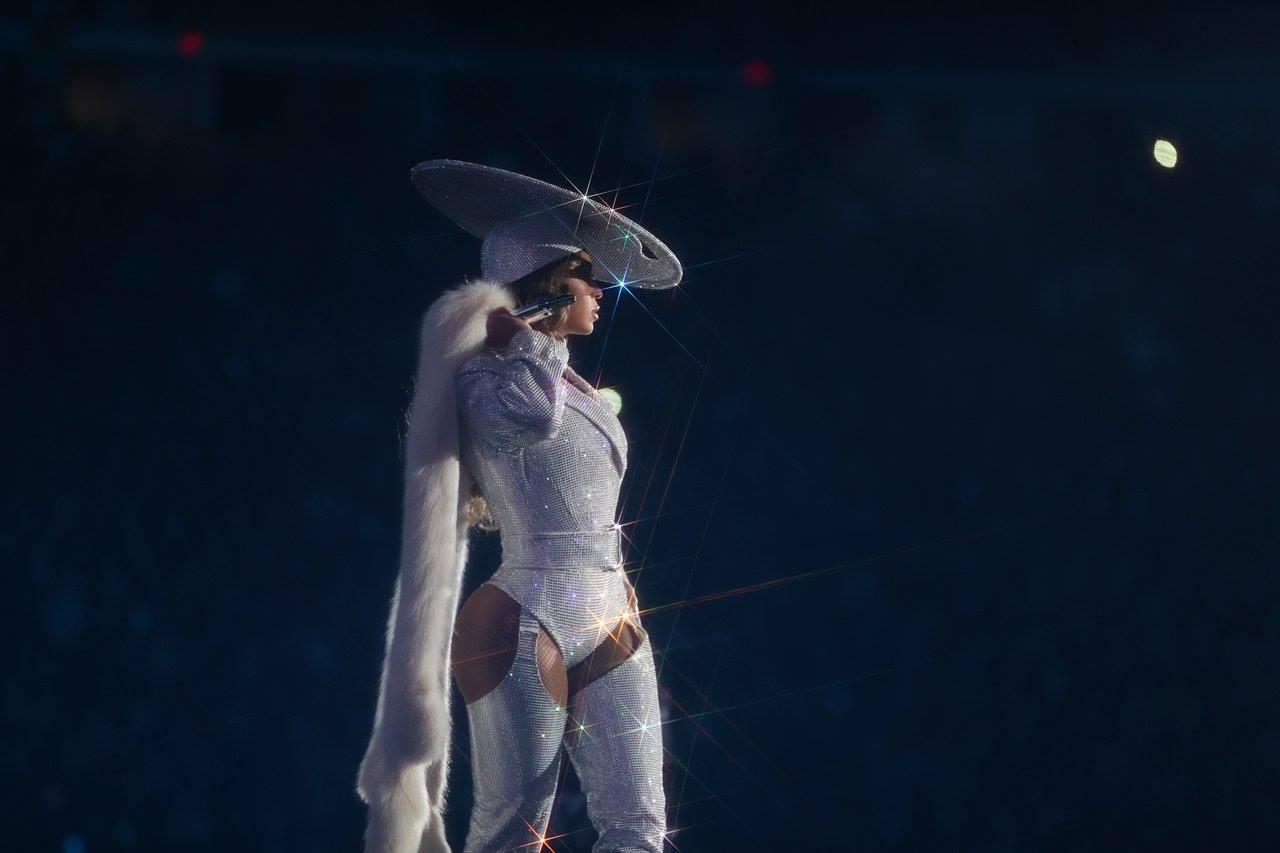 Beyonce's "Renaissance" tour is one of the most anticipated live performances since the pandemic and has been taking over Europe for the past two months. Soon, after taking on Europe, Queen Bey will be back on U.S. soil, beginning in Philadelphia on July 12, and American fans have been eagerly anticipating her arrival.
From people on TikTok recreating her iconic Loewe bodysuit to learning the choreography of their favorite songs (like this video, to her song "Energy"), the "Renaissance" tour is bringing back the fun and luster of live music events lost during the pandemic.
Tickets for the tour went live in early February and European dates sold out almost immediately, including entry-level VIP packages, with options beginning at just over $500.
The care and attention to detail is evident and especially noted by her fans — lovingly nicknamed "The Beyhive" — particularly related to the setlist's arrangement, visuals, and the overall concert experience shared virally on social. Projections for the tour put Beyonce in a position to have one of the highest-grossing tours, with this being her first solo tour in almost a decade. Positive projections put the tour at an estimated $2 billion in revenue, with a total of 57 shows. These projections include over $171 million in predicted merchandise sales alone.
Article continues below advertisement
VIP pricing can vary based on location, and some American tour dates are now sold out (an impressive feat considering the price of the VIP packages are ranked based on demand per capita), with fans emptying their pockets in droves for this tour.
According to Redditors, speculations about the setlist and the predicted merchandise and visuals have had North American concertgoers eager to enjoy the real-life experience for themselves. With the only previews coming from Europe, many are excited for the performance Beyonce will bring to the States. A leaked setlist and live videos posted on social media have American fans anticipating songs from previous Beyonce eras, including "Formation" and "Love on Top." Her performance at The Royal Atlantis in Dubai earlier this year also led people to speculate about what's in store for "Renaissance."
Article continues below advertisement
Instead of waiting to attend shows in the U.S., some American fans chose to attend performances in Europe that were — shockingly — more cost-effective. Due to the European Union's crackdown on online ticket scalping, some fans were able to purchase VIP concert tickets at more affordable prices than those offered for VIP experiences in the U.S. Marcia Avril, a Boston-based graduate student, spoke to Teen Vogue about her decision to travel to Sweden to see the tour. "Logistically, it made more sense to fly to Sweden than it did to attend tour dates in the United States," said Avril, who attended the tour with her sister and told the publication she paid roughly $360 for Club Renaissance tickets after conversions.
But what can explain the phenomenon of fans willing to hand-sew costumes, max out cards, and succumb to the unexplainable urge to devote themselves so wholly to artists taking the stage over the last few months? The subsequent fallout that ensued when corporations like Ticketmaster were accused of price gouging and defrauding customers who attempted to purchase tickets on release day created a rift in public trust for online ticketing sites. In order to counter this, Beyonce's team implemented a ticket pre-sale registry, that would allow fans to reserve a spot in line to purchase tickets for their desired dates — minus the chaos.
"I see familiar faces, people that flew from very, very far to come see the first show tonight. Y'all could be anywhere in the world, but you chose to be here with me. And I'm here with you, and I love you, and I'm so filled with gratitude."