Black Business Month: Women Entrepreneurs Excelling In Fashion, Wellness, Beauty And More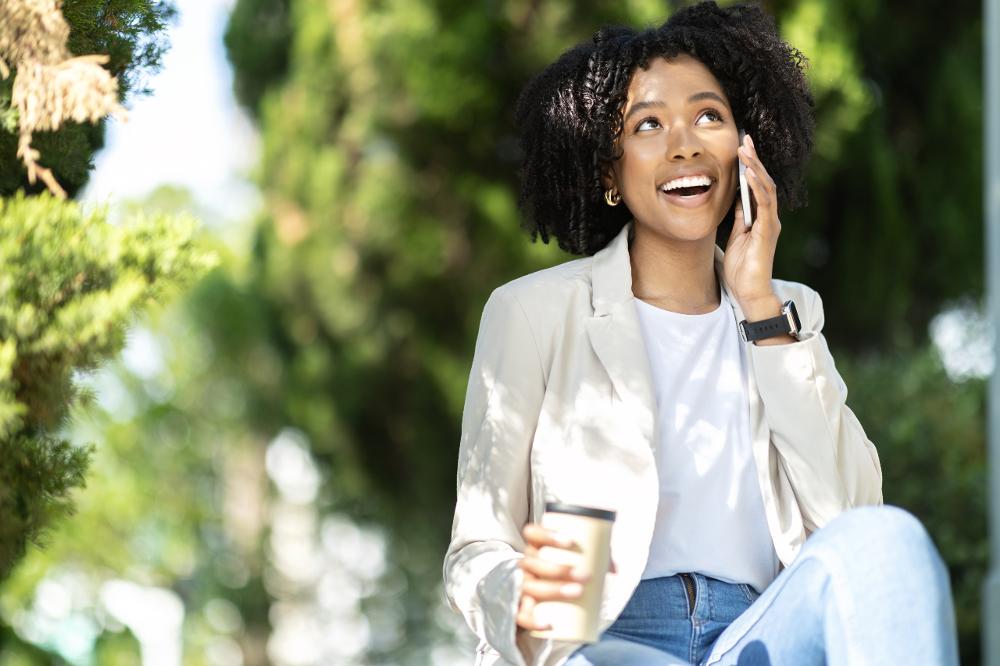 Celebrated annually in August, Black Business Month aims to honor and recognize Black business owners and entrepreneurs who persistently break barriers to achieve remarkable success. According to the U.S. Census Bureau, Black business owners constitute approximately 10% of U.S. businesses and about 30% of all minority-owned businesses. Additionally, statistics reveal that Black women are launching businesses at a faster pace than any other demographic.
As we close out the month, let's check out the achievements of seven remarkable Black women business owners to not only showcase their triumphs but inspire you to go after your dreams:
Elyse Fox, Sad Girls Club 
According to her company website, Fox, who had released a documentary about her experience with depression, found other women who were dealing with the same issues as her. Recognizing this as an opportunity, Fox embarked on a journey to establish a platform that offers support and resources to women with mental health concerns. Since its inception in 2017, Sad Girls Club has expanded its reach to more than 40 countries, fostering a global community of women who support and uplift each other in their mental health journeys.
Article continues below advertisement
Chidi Ashley, Lux Tribes
Ashley's love of travel, as detailed via Lux Tribes' website, and the desire to bring travel lovers together inspired her to create this company. This business has given her the financial and location independence she has always longed for as well as creating connections and memories for an unforgettable trip for people.
Article continues below advertisement
Shontay Lundy, Black Girl Sunscreen 
In the past, there was a myth that Black individuals didn't need sunscreen due to the elevated melanin in our skin. However, we later found out that we do. Unfortunately, many popular sunscreen lotions left a white residue on our skin and didn't blend seamlessly. Recognizing this need, Shontay formulated a sunscreen that could be applied evenly and smoothly, resulting in, Black Girl Sunscreen. Having personally used the product, I can attest to its efficacy, as it has significantly increased my use of sunscreen.
Article continues below advertisement
Camillya Masunda, Ebony Wine & Spirits
Masunda is the visionary behind Ebony Wine & Spirits, a wine label based in North Carolina. According to her company's website, the brand is "inspired by her Congolese roots and her way of celebrating the history and heritage of vast Black cultures around the globe." With Ebony Wine & Spirits, Masunda not only crafts wine but also opens the doors for individuals like herself to relish the exquisite flavors of wine.
Article continues below advertisement
Omi Bell, Black Girl Ventures
Nothing comes easy for Black women in this world, and as entrepreneurs seeking funding for their businesses, the challenge is even harder to acquire ventures. Omi Bell is changing this narrative for Black and Brown women through her company Black Girl Ventures. Under Omi's leadership, Black Girl Ventures has funded more than 300 women founders representing about $10 million in revenue, creating over 3,000 jobs for the US economy and raising $5 million in financial and social capital, according to the company's website. Her impact extends beyond her organization, as she continues to be an advocate for social justice and equity in the business world.
Article continues below advertisement
Aaliyah Jay, Karen & Rita 
Growing up, her passion for fashion and beauty was evident, and she learned the transformative potential of jewelry by observing the impeccable style of her grandmother Karen and great-grandmother Rita, according to the brand's website. Drawing inspiration from these two women, Jay founded Karen & Rita, an accessories and jewelry brand. With a commitment to crafting fashion-forward statement pieces, according to the brand's website, her pieces add a touch of elegance to any ensemble that women choose to wear.
Article continues below advertisement
Amber Williams, Le Rouge Cuisine Food 
Cultivating a lifelong passion for food from an early age, according to her company's website, Williams discovered her calling as a chef by the tender age of 8. In 2014, Williams' dream to become a full-time chef came to fruition when she opened Le Rouge Cuisine Food company. Since then, her culinary journey has evolved, expanding her team to provide exquisite dining experiences across Texas. Beyond her culinary endeavors, Williams is dedicated to raising awareness and bringing hope to communities facing food scarcity.