Black Girls Code Launches Detroit Chapter With Grant From General Motors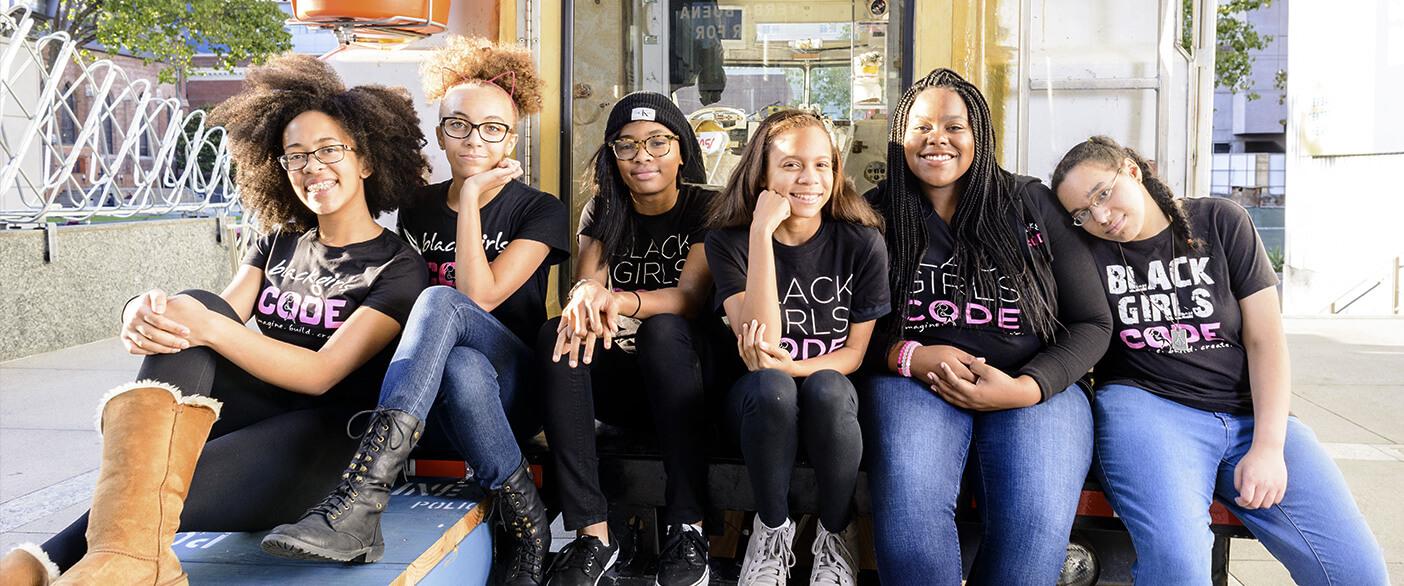 Black women are underrepresented and under-resourced in the tech industry. General Motors (GM) and Black Girls Code (BGC) are on a mission to change this.
Last week, the car giant and BGC announced the launch of Black Girls Code Detroit. The announcement coincided with a celebration; a day of STEM activities and conversations that engaged students from the 2nd grade to college.
Founded in San Francisco in 2011, BGC aims to provide African-American youth with the skills to occupy some of the 1.4 million computing job openings expected to be available in the U.S. by 2020. They hope to train 1 million girls by 2040, and with partnerships like this, they are well on their way.
Detroit is a great move for BGC, and the partnership with GM — headquartered in the Motor City — is a natural fit. According to the Detroit Regional Chamber, Detroit outpaces the nation in information technology job growth and is expected to continue the pace through 2025. Committed to investing in STEM education, GM is sewing into their community with their $255,000 gift to BGC and is quite possibly training the next generation of GM employees.
BGC doesn't take partnership lightly. CEO Kimberly Bryant recently made headlines for turning down a $125,000 grant from Uber, the ridesharing service who has faced scandal after scandal this year. She called it an "insincere effort."
While that partnership wasn't a fit, the GM partnership is charting a new path for the organization.
"Although we've hosted workshops in the area off and on since 2012, we are thrilled to officially launch a Black Girls CODE chapter in Detroit with the support of GM and other corporate and community partners like Comcast and Wayne State University," said Bryant.
As BGC enters a new market, attracts more press, and gains valuable friendships, the organization continues to stay grounded in their mission. They want to continue to make sure Black girls in underserved communities know that STEM careers are an option for them too.