Black Girl Joy Is Abundant In Response To 'The Little Mermaid' Teaser Despite Backlash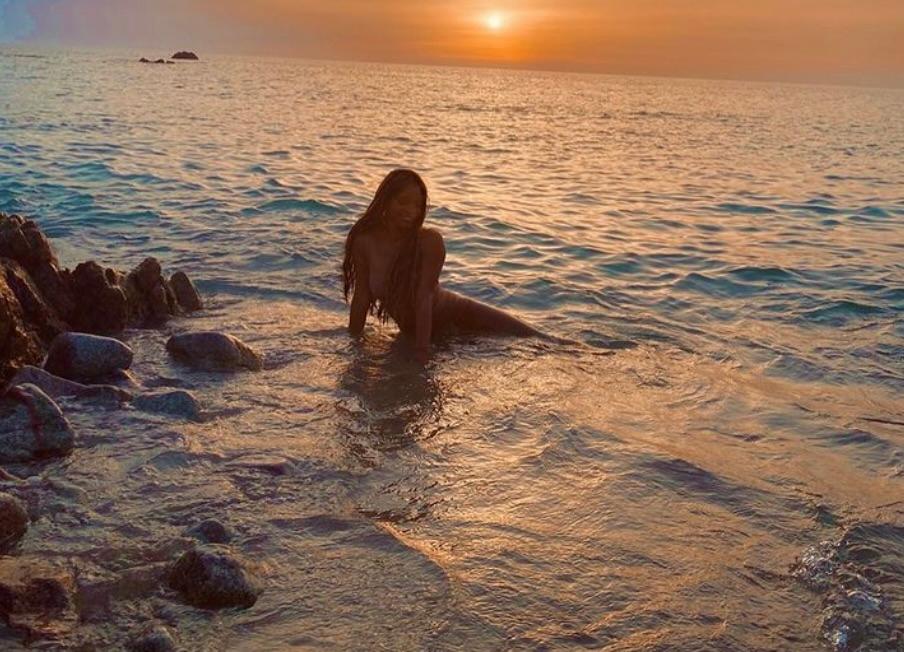 The first look at Halle Bailey as beloved mermaid Ariel has arrived and fans couldn't be more excited.
Disney shared its first teaser for The Little Mermaid at the recent D23 expo, a convention held for fans to see sneak peeks of upcoming Disney and Marvel projects, as well as announcements about the Disney parks.
Set to be released in 2023, the film is one of the most anticipated film releases.
The film has been in the works for quite some time, with Deadline reporting that the film was in development all the way back in 2016. The casting was later announced in 2019, with singer and actress Halle Bailey being cast in the lead role.
Despite Bailey's experience as an actress and singer, working on popular television show Grown-ish and having an acclaimed R&B album with her sister Chloe, the casting has continued to garner criticism from some Disney super-fans and Internet trolls.
Since the cartoon version of Ariel is a young white woman with red hair and blue eyes, some on social media argued that Bailey was not the right fit for the role because she is Black.
In reaction to the teaser trailer garnered more than 1.5 million dislikes on YouTube and the hashtag #NotMyAriel started trending on Twitter.
Article continues below advertisement
Bailey is reportedly aware of the racist backlash, but she believes that representing young Black girls on the screen is much more important than paying attention to the haters.
"I want the little girl in me and the little girls just like me who are watching to know that they're special, and that they should be a princess in every single way," Bailey said in a statement to Variety.
Representation on-screen is extremely important for developing minds.
According to The Mass Communication Society, "cultivation theory" dictates that exposure to media helps shape thoughts, perceptions, and behaviors, meaning that viewers often adopt the assumptions and beliefs of the media content as reality.
The representation in media– or lack thereof – can affect a child's self-esteem and confidence, according to Forbes.
Bailey's role as Ariel will be relatable to millions of young Black girls across the globe, helping to boost their self-esteem and positively affect their perceptions of themselves.
In fact, in the wake of the trailer, Black parents have been sharing reactions from their children all over TikTok and the clips only reaffirm this point.
Article continues below advertisement
In one viral video by user @jendayis682, her daughter cannot contain her excitement, saying, "She's Black! She looks so pretty!"
Article continues below advertisement
In another, @callmedarii shares her young baby's reaction to the trailer. She is in awe of Halle Bailey.
The pure joy and happiness shown from these young girls show just how important representation is.
No matter what any critic has to say about Bailey's role in the movie, her work will impact the lives of young girls everywhere, finally showing them that all is possible and that representation is vital.