9 Feel-Good Films To Stream That Celebrate Black Art, Culture, And Life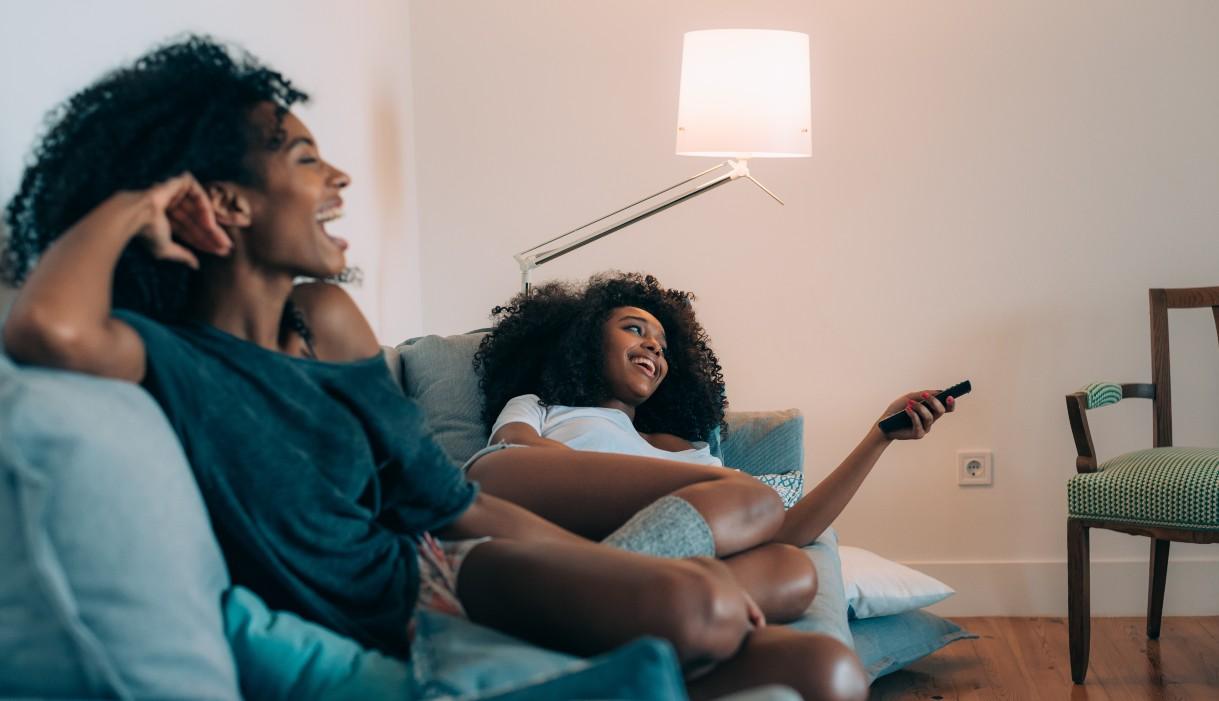 I have a confession: I'm a documentary junkie.
I've loved documentaries since the fifth grade, my 9-year-old eyes glued to the TV mounted on a four-wheeled stand, captivated by what I was seeing on "Eyes On The Prize" while my classmates fought off sleep, threw spitballs at each other, or frowned while watching something they felt forced to. (Clearly I'm showing my age here. Shout out to all the "geriatric" millennials!)
I'm one to believe that documentaries aren't just for watching during Black History Month or just for conducting research for a class. They also aren't limited to explorations of centuries past. Contemporary history is valid and should be explored, documented, celebrated, marketed and supported.
Good documentaries still captivate my curiosities and excite my intellect. They remind me of the resilience of a people and the good things about, well, living.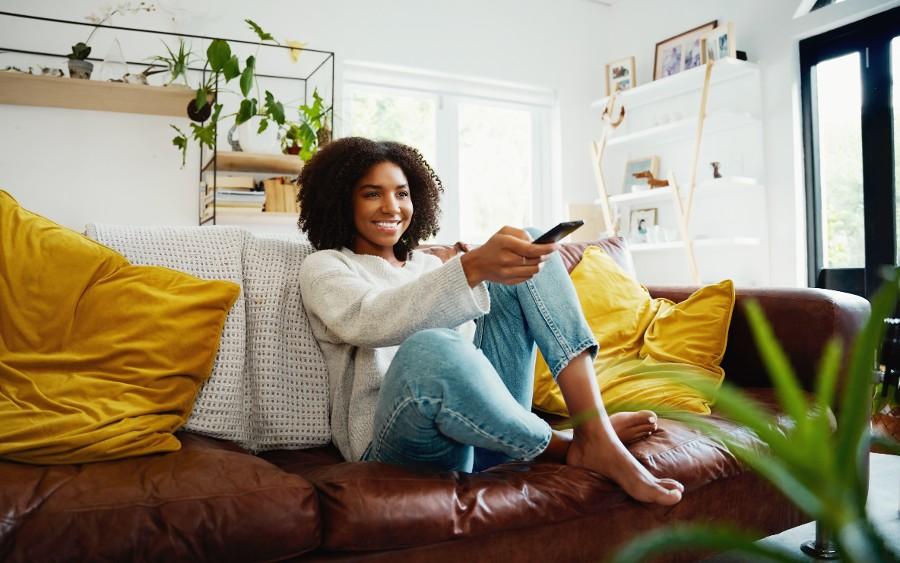 Article continues below advertisement
If you're a Black culture buff like me or simply intrigued by the juicy and engaging stories of beauty, triumph, pride and purpose, add these feel-good films to your watch list. I now count them as modern-day favorites that add balance to the oft-told (and very valid) narratives of struggle and strife for Black people, depicting explorations of the beauty and complexities of Black love, culture, art, and everyday life:
PBS: Making Black America: Through The Grapevine
This four-part series, is hosted by legendary OG scholar Henry Louis Gates, Jr., covers the social networks and lifestyle movements sparked by and for Black people to connect, relate, help one another, and be their authentic selves.
Watch this if you're into learning about the origins of amazing women-led organizations launched by the original Black rich aunties, the high times of Harlem before gentrification, and the historical beauty of Black love across the U.S.
Article continues below advertisement
Netflix: Summer of Soul
I absolutely love music and any outdoor event that would prompt me to bring out a backless top, Rainbow slides, and a printed Andrea Iyamah pants set is a must-go for me! And since I couldn't make it to any festivals last year (something I hope to change during this one), it's was good to get inspired by the looks of our moms, aunties, and grandmothers and the power of the forerunners who sparked the wave of successful Black music festivals, small and large.
This Oscar-winning documentary takes you back to the funky, Black-and-I'm-proud 60s, with performances by legends including Nina Simone, Stevie Wonder, and Sly and the Family Stone.
Article continues below advertisement
And while much of the foundational footage of the film is not set within the last 20 years, it was directed by one of today's top musicians and culture figures, Questlove. It's profound in that it's the first time the footage is being released after decades of the burial of the story of this history-making event, on that was hosted by Black events entrepreneurs and leaders in New York City during a very volatile time in American history.
Amazon Prime: Phat Tuesdays: The Era Of Hip-Hop Comedy
We all know about the pioneering efforts of Russell Simmon's "Def Comedy Jam" (and if you don't, you need to get to Googling and go see the awesomeness of the early days of '90s comic greats like Martin Lawrence, Chris Tucker, and Bernie Mac.)
This doc gives another glimpse into the efforts of another impactful comic, Guy Torry, and how he "took the 'hood to Hollywood." He hosted a special Tuesday-night show part of the early career journeys of today's top celebs like Kevin Hart, Steve Harvey, and Jamie Foxx, helping them to advance to the top-selling, multi-millionaire celebrities they are today.
Article continues below advertisement
HBO Max: The Gospel According to Andre
We often don't get to authentically see and hear about the lives of Black fashion icons who are brains behind many of today's popular trends—and bank—driving the industry's survival. Andre Leon Talley was the mind, voice, and swagger behind many Vogue covers and editorials, serving as the magazine's editor-at-large. (He also served as a judge on America's Next Top Model, and worked for top publications including Ebony and The New York TImes.)
Much of this film gets behind the capes, snappy reads, and larger-than-life personality into his friendships with publishing giants Diana Vreeland and Anna Wintour and his extraordinary renaissance life that spans from his upbringing in the American South to his moves throughout Europe.
Article continues below advertisement
Netflix: In Our Mothers' Gardens
This is an endearing ode to Black mothers and how we, as daughters, can come to an understanding of why our mothers operate and parent they way they do. It also explores Black women's contributions to culture, spirituality, community-building, and sisterhood.
There are so many inspiring, intoxicating, and intriguing voices featured throughout this doc, including #MeToo founder Tarana Burke, holistic lifestyle leader and doula Latham Thomas, and tour manager Tina Farris (think Nicki Minaj, Chris Rock, and The Roots, to name a few).
Netflix: High On The Hog
When we think of global cuisine, we often ignore the whole greatness that is the Black American culinary contribution. You'll see a full, empowering, and eye-opening depiction of the amazing things our chefs can do with food with this film, particularly those from the South, where many popular conversations on the subject are limited to constantly talking about chitlins, "bad" foods, and hypertension.
It indeed afforded me the grace and come-to-Jesus moment in the re-affirmation that, as Black Americans, we continue to redefine what a dining experience means, how "soul food" is prepared and represented, and what the next generation of Black foodies have in store.
Article continues below advertisement
HBO Max: Black Art: In The Absence Of Light
I've always been a big supporter of the arts and believe that a huge, untapped source of wealth-building in the Black community lies in the support of Black artists. Hey, if Beyonce and Jay-Z can be among some of today's forerunners in doing this, why can't we? This film reminds us all of the contributions of Black artists in the grand scale of a $65.1 billion industry, and with all the fly and fashionable Black queens of Hollyood, music, TikTok and Instagram religiously flocking to events like Art Basel, it's important to know who set the stage and who continues to disrupt and slay in the game 'til this day.
Article continues below advertisement
Amazon Prime: Becoming
Michelle Obama continues to totally transition flawlessly into the different stages of her life—like, now that she's in the post-White House, box-braids, and embellished nails phase—it's a good idea to check out this documentary for more on her life, career and accomplishments from the days of her first lady persona. While it's certainly not a Cliff's Notes version of her book (and definitely shouldn't be), it's super-relatable, gives you a glimpse into how she came to be the woman she is, and clearly re-asserts why she was the perfect choice to fill the shoes of the first Black woman to stand alongside a U.S. president.
Amazon Prime: Mary J. Blige's My Life
We always talk about giving people their flowers while they're alive, and this doc proves why this is important. Mary J. Blige has spent more than three decades as a style innovator and platinum-selling artist, and is the queen of urban fabulousity who has gotten us through many a heartbreak or loss through her albums and sold-out tours. She's arguably the millennial generation's soul icon.
She's also an award-winning actress who continues to show all of us how life can be a glorious journey of reinvention. As much as we love Sza, Cardi B, H.E.R., and Summer Walker, it's good to see that Mary is getting her props and is able to tell her own life story while she's still thriving and evolving in entertainment.