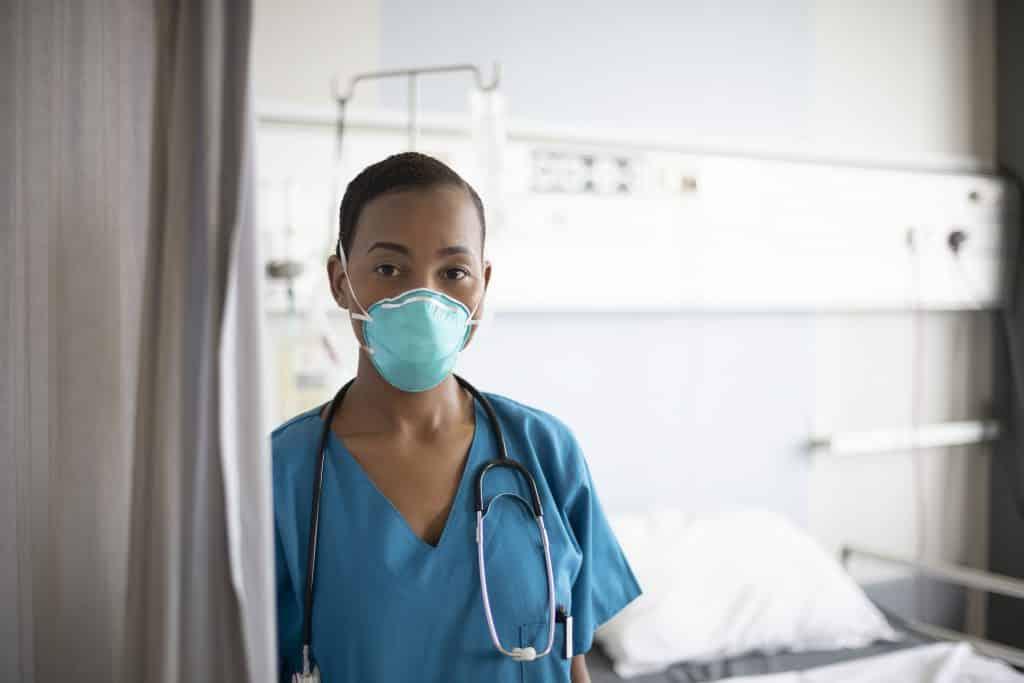 Black Nurses Deserve PPE For Their Mental And Emotional Health, This Organization Created It
By
Brianna Holt
Feb. 1 2021, Published 2:30 a.m. ET
After what felt like an eternity, COVID-19 vaccines have been introduced to the public in the hopes of alleviating both pressures and workload from our essential medical employees. The news of the approval of the vaccines allowed nurses, who are at the front lines of the pandemic, to finally be able to take a sigh of relief. The battle is far from over, but for once in a very long time, the future is looking hopeful in 2021.
"COVID-19 has impacted all of us but specifically as a nurse it has been taxing, but it has shown me what strength and resilience look like in the medical field. It's an experience I will never forget!" said Jamila Williams-Kane, a 30-year-old nurse practitioner at New York-Presbyterian Hospital.
Williams-Kane is one of the many nurses who has expressed that COVID-19 has tremendously impacted her work and her mental wellbeing. "For my mental health, I journal and attend virtual therapy sessions. My mom, stepdad, and a few friends are medical professionals, so it helps to have them to vent to."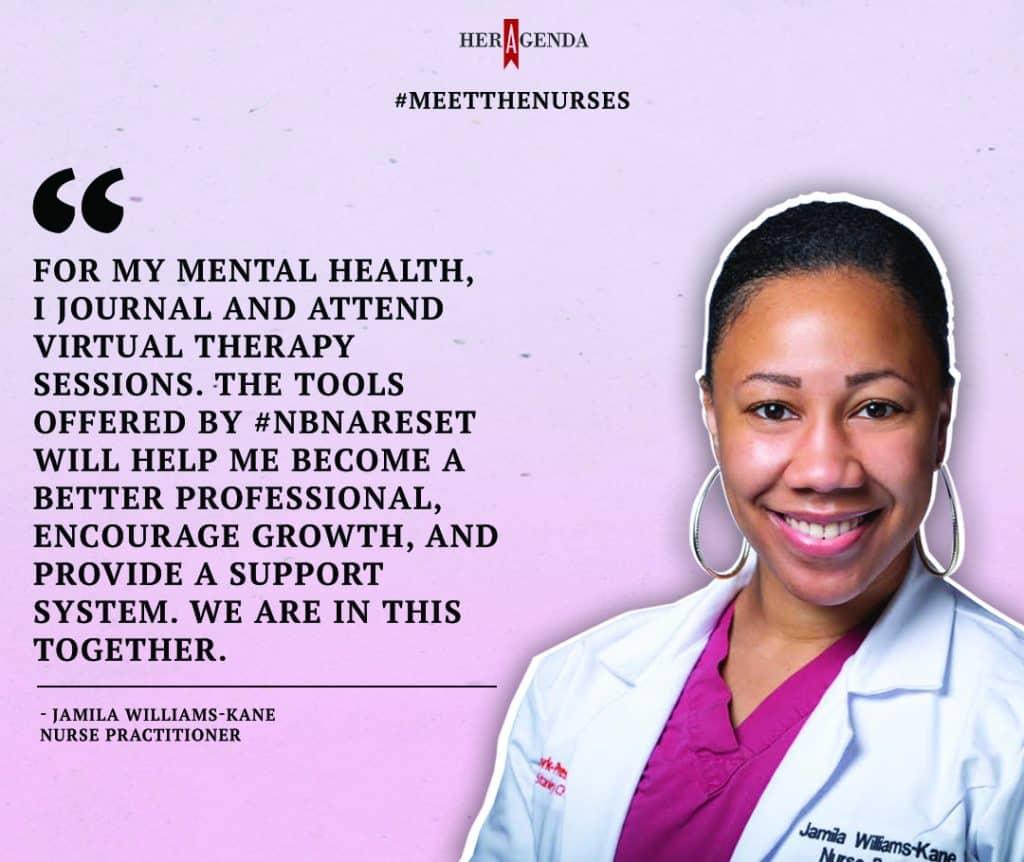 Article continues below advertisement
Simone Lomax, a 32-year-old nurse practitioner working at an inpatient hospital has similar thoughts in that being a Black nurse during a racial uprising and worldwide pandemic has been extremely intense and frustrating.
"It's not one of these situations where if I'm not at work and taking care of my patients, then my mind is free for the evening. No, I'm still having to think about who I came in contact with that day and who was positive. Because now I have to think about my family who I'm going home to. So you're always worried," she said.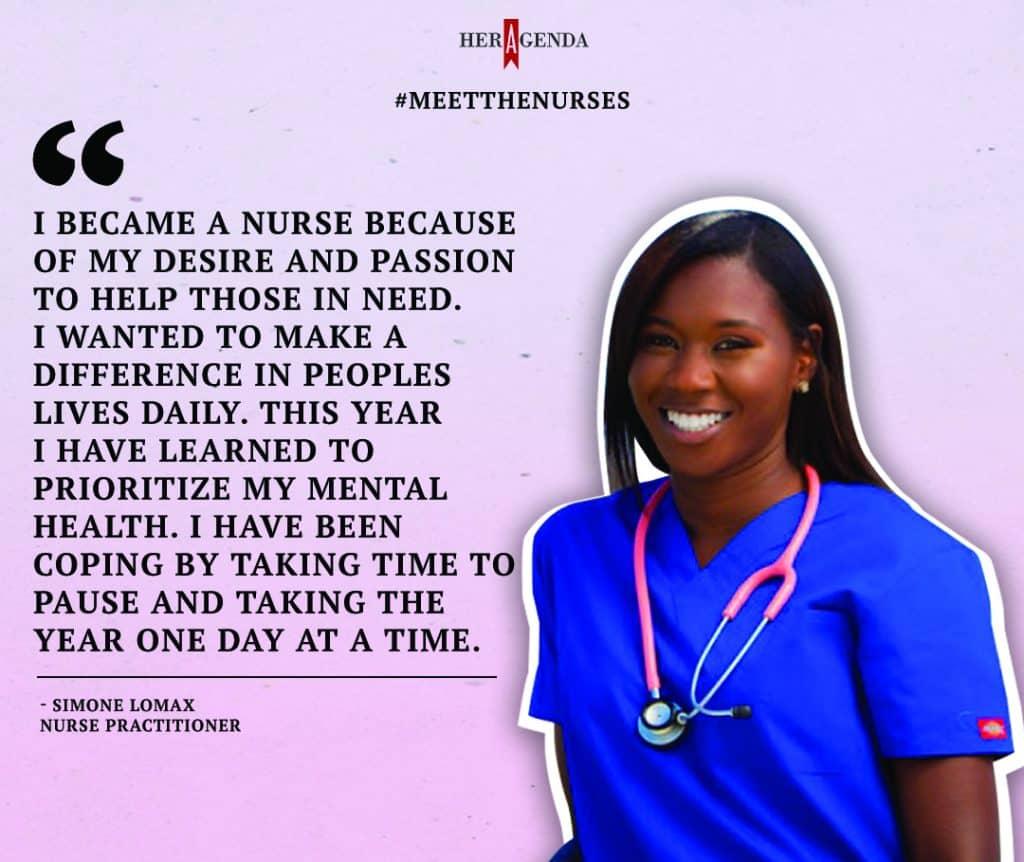 Article continues below advertisement
Along with fears about transmission to loved ones after a long day at work, Lomax is constantly met with news surrounding the political climate once she heads home. "You're seeing these things about the Black Lives Matter movement and it's so large that you have no choice but to be impacted by it and affected by it. Even when you try not to and try to just stay focused, it's still something that you care about."
In addition to the emotional trauma from seeing your community face hardships and tragedy in the news, Black nurses often have to deal with the lack of acknowledgment and understanding of those issues at work when current events surrounding social justice erupt.
"We know how difficult this year has been for nurses everywhere, especially Black nurses who are faced with both the pandemic and the current racial uprising," said Dr. Martha A. Dawson, the president of National Black Nurses Association, in a press statement.
"It is crucial that we protect our nurses' physical and mental wellbeing during such an unprecedented time in our country." The organization is doing just that, by providing its members with free counseling services, education webinars, and wellness podcasts through its new RE:SET initiative. Prone to experiencing anxiety and depression, nurses, and more so Black nurses who work in predominantly white settings, are in need of holistic tools and resources designed to keep them afloat and level-headed in an insufferable climate.
Article continues below advertisement
Felicia Temple, a 32-year-old nurse at Holy Name Medical Center is an advocate for therapy as a remedy for expressing yourself and dealing with racial trauma, believes resources like those offered by NBNA are not only appreciated but necessary for Black nurses.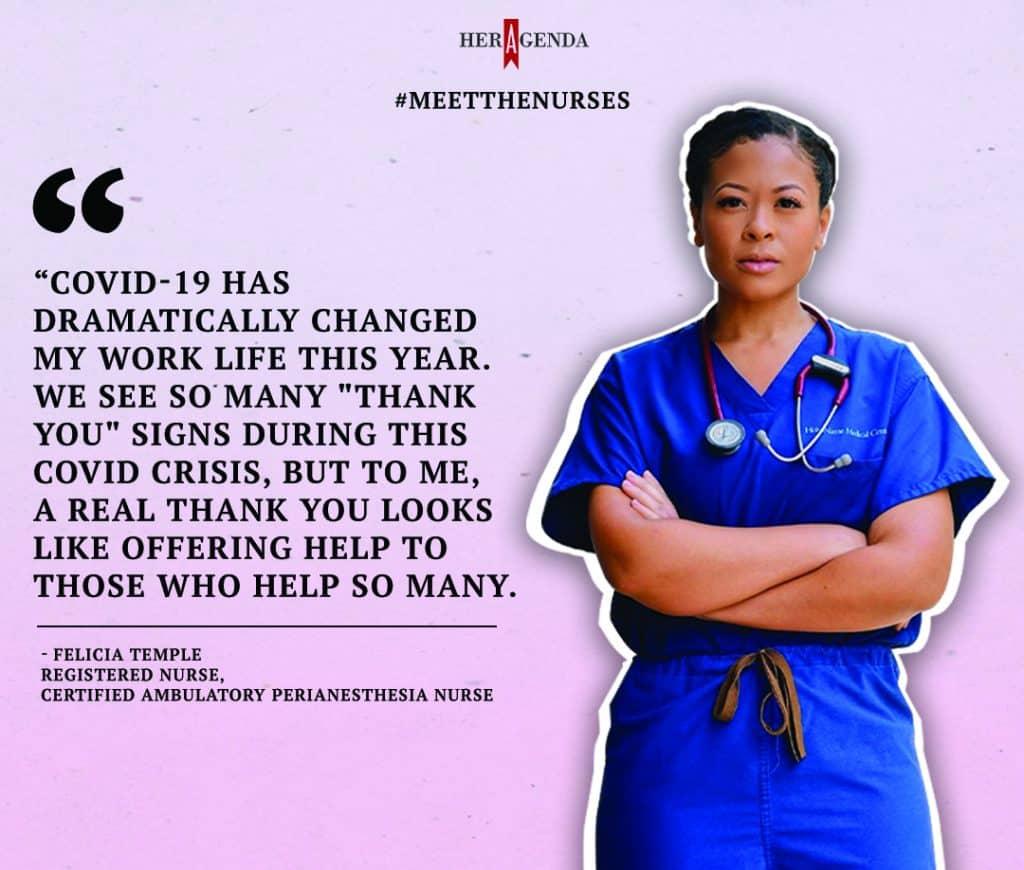 Article continues below advertisement
"I think a real investment into therapy for nursing staff would make a huge difference because if you don't take care of the healthcare providers, and if you're not doing okay mentally, then you're going to burnout," she said.
"A lot of people are leaving bedside nursing this year altogether because they either are traumatized or disgusted by the way they've been treated by their institution. With the lack of PPE and things like that, people just aren't feeling valued, and how can you expect someone to be a good healthcare provider in any way, if they're not being taken care of mentally?"
[Editor's note: This article is sponsored by the National Black Nurses Association. If you are a nurse in need of support, be sure to access the mental wellness, and counseling resources made available through the NBNA.]