Black Beauty Brands And The Challenges Founders Face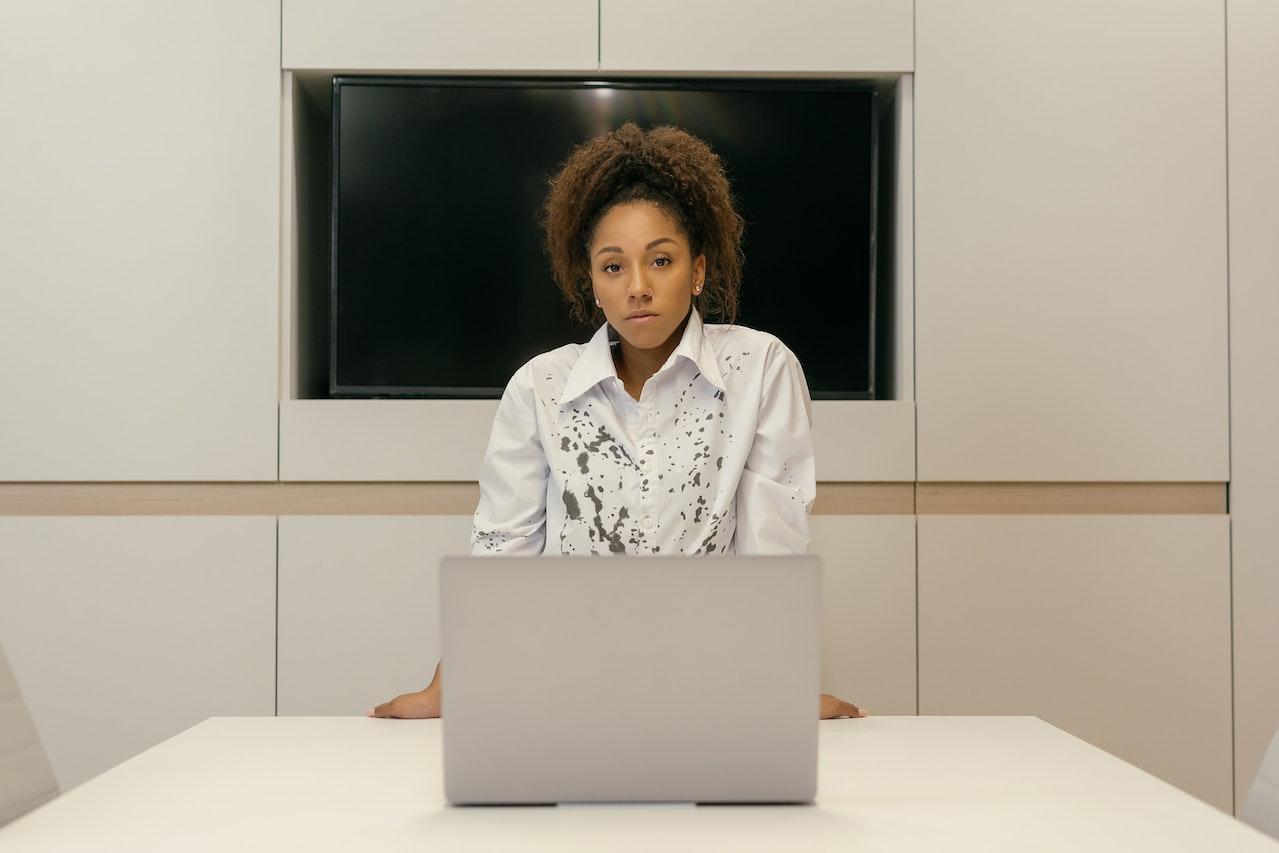 By
Score
Aug. 15 2022, Published 8:00 a.m. ET
Now that most cities and states have lifted mask mandates and people are returning to their offices, women are buying more cosmetics. They are purchasing 70% more than they did pre-pandemic, according to the "Makeup Attitudes and Usage Report" from The NPD Group.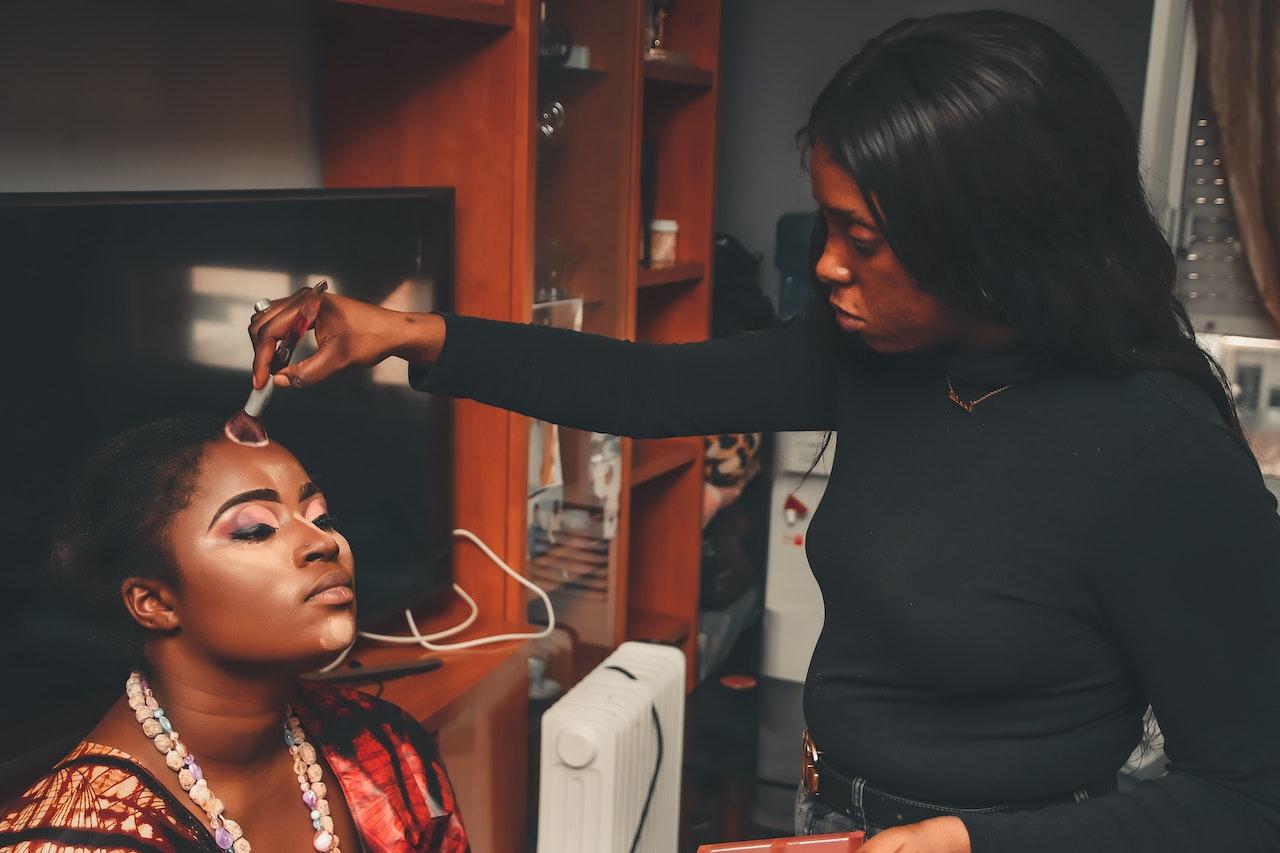 "After a gloomy period shrouded by the pandemic, we are seeing a renaissance in makeup artistry, as consumers experiment with color again," said Larissa Jensen, a beauty industry advisor at NPD. In fact, from January to May of this year, NPD reports prestige makeup sales rose 22%.
Sounds good, right? But according to a new report from McKinsey, "Inequity is rife in the beauty industry…More than 11% of all beauty customers are Black, yet Black brands account for a mere 2.5% of total beauty industry revenues."
Beauty is a lucrative business—in the last ten years, Americans spent more than $500 billion on beauty products. In 2021, the U.S. beauty industry was worth $60 billion, per McKinsey, and is expected to hit $73 billion by 2025.
Article continues below advertisement
Black consumers are a big part of that spending—last year, Black Americans spent $6.6 billion on beauty products. That's 11.1% of the total beauty market in America, which slightly lags the percentage of Blacks in America—about 44.1 million Americans are Black, 12.4% of the U.S. population.
Yet, in a podcast discussing this report, the show's host Monica Toriello points out numerous "pain points for Black consumers. They have to travel farther than white consumers to get to beauty products; when they get to a store, they often can't find the products they need, either because the store doesn't carry those products or they're out of stock; store employees aren't likely to be knowledgeable about Black beauty products, because most of the store employees aren't Black;" etc.
The McKinsey report also notes:
Black consumers are three times more likely to be dissatisfied than non-Black consumers with their options for hair care, skincare, and makeup.
Black consumers prefer Black beauty brands and are 2.2 times more likely to think that products from those brands will work for them. But only 4 to 7% of beauty brands carried by specialty beauty stores, drugstores, grocery stores, and department stores are Black brands.
From entry-level to the C-suite and from retailers to beauty houses, only 4 to 5% of all employees in the U.S. beauty industry are Black.
Article continues below advertisement
Opportunities for Black Beauty Brands
The beauty industry has always been open to small business startups; many household beauty brands founded by entrepreneurs, including Bobbi Brown, MAC Cosmetics, IT Cosmetics, and The Body Shop. But, according to the McKinsey report, only 2.5% of brands in the beauty industry are either Black-founded or Black-owned.
McKinsey says, "Addressing racial inequity in the beauty industry is a $2.6 billion opportunity. Better serving Black consumers and supporting Black beauty brands could lead to greater equity across the entire beauty industry—for shoppers, beauty houses, retailers, investors, and entrepreneurs."
The statistics representing consumer brand loyalty are encouraging for Black beauty startups. 94% of consumers would consider switching from their current brands, 57% would intentionally refer Black-owned brands to friends, and 53% would recommend a Black-founded brand even if it were not currently Black-owned.
Article continues below advertisement
The Challenges
Of course, all startups come with challenges. McKinsey cites:
Insufficient data and research. Research and market data are essential to launching a business, writing a business plan, and developing products. But essential data often overlooks Black populations.
"Many Black beauty ventures are rooted in personal experience, and sometimes entrepreneurs have not received the business training to help emphasize the importance of leveraging data," stated McKinsey.
Lack of representation: Among the challenges Black entrepreneurs face is that they're more likely to be excluded from receiving information about high-potential opportunities. Lisa Price started her brand, Carol's Daughter, in her kitchen and then grew it to a value of $27 million before selling it to L'Oreal. She stated, "the biggest challenge of being a Black founder was not [finding] people who could identify with the challenge of being a Black founder. You have to figure out a way around it…a way to make it work…a way to convince people."
Another challenge noted in the report is finding suppliers inclined not only to work with Black brands, with whom they have no previous relationships, but also to negotiate fair prices for key inputs.
Article continues below advertisement
Plus, it's challenging for Black beauty brands to find talent to staff critical positions. "The lack of Black representation in the beauty industry workplace makes it less likely that products aimed at Black consumers will be stocked and adequately promoted in stores. [It is] also less likely that store associates will represent the diversity of their communities."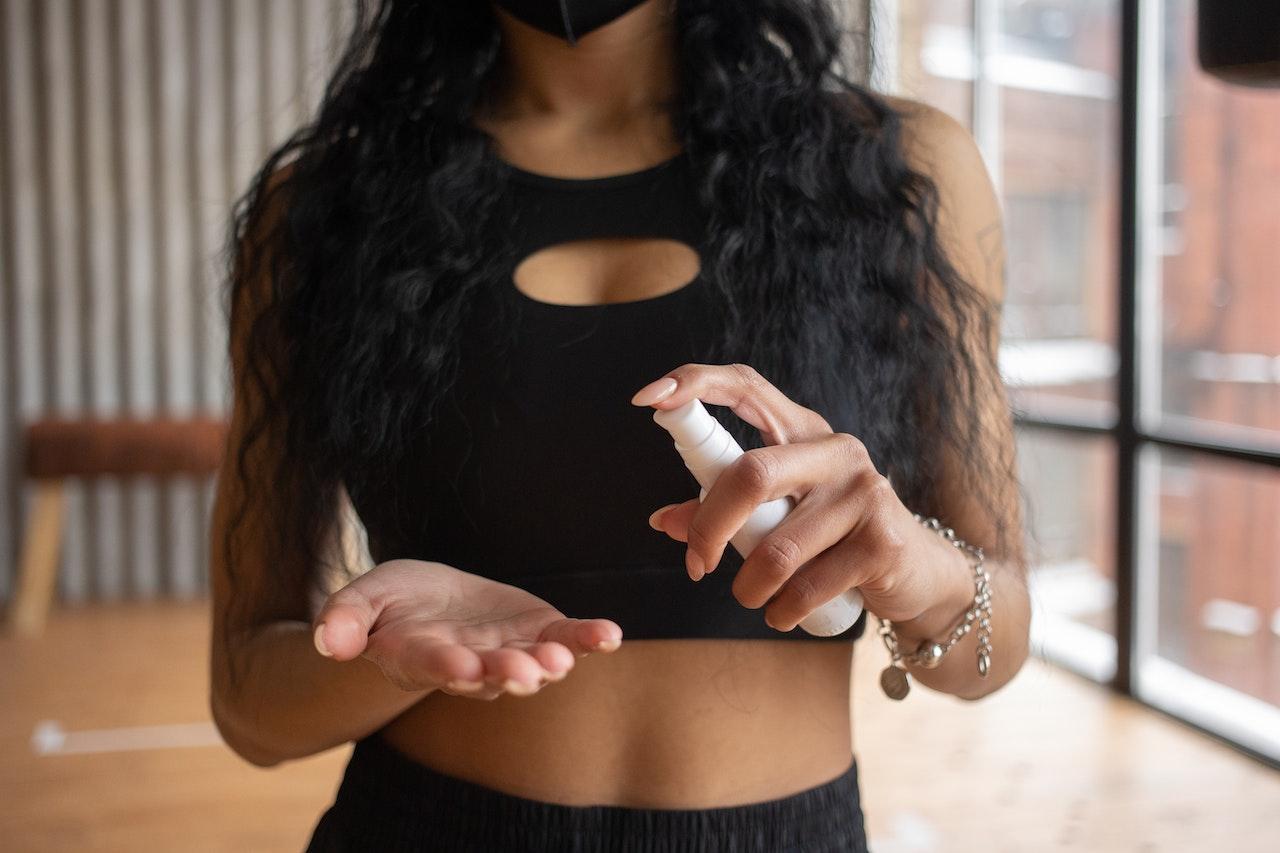 Article continues below advertisement
The Power of Mentorships
Launching a beauty brand is complex and requires navigating industry-specific challenges that "can usually be solved more easily when the brand has…the benefit of mentorship or other informal networks," which Black entrepreneurs don't often have. Lisa Price says, "It's a challenge because…you don't have many role models to look up to, and mentors are hard to find."
An executive at a non-Black beauty brand told McKinsey that mentorship is "not just about gaining access to capital. Understanding how you navigate the politics, get contract manufacturers, and negotiate with manufacturers, vendors, and investors are important. You need people who can provide insight to the fuller ecosystem."
This is why SCORE is so valuable. You can get access to a mentor who can help you navigate this (or any) industry. If you don't have a SCORE mentor or are looking for one with specific experience, you can find one here.
Article continues below advertisement
VC Funding
"The challenges that Black beauty brands face in building their businesses also extend to difficulties in finding financial support during various stages of development," McKinsey says. One founder of a Black beauty brand told them, "When you're going the venture capital [VC] route, you have to be able to explain issues around race and unmet needs to people who don't understand. Doing that can take a lot of time and money that many startups don't have."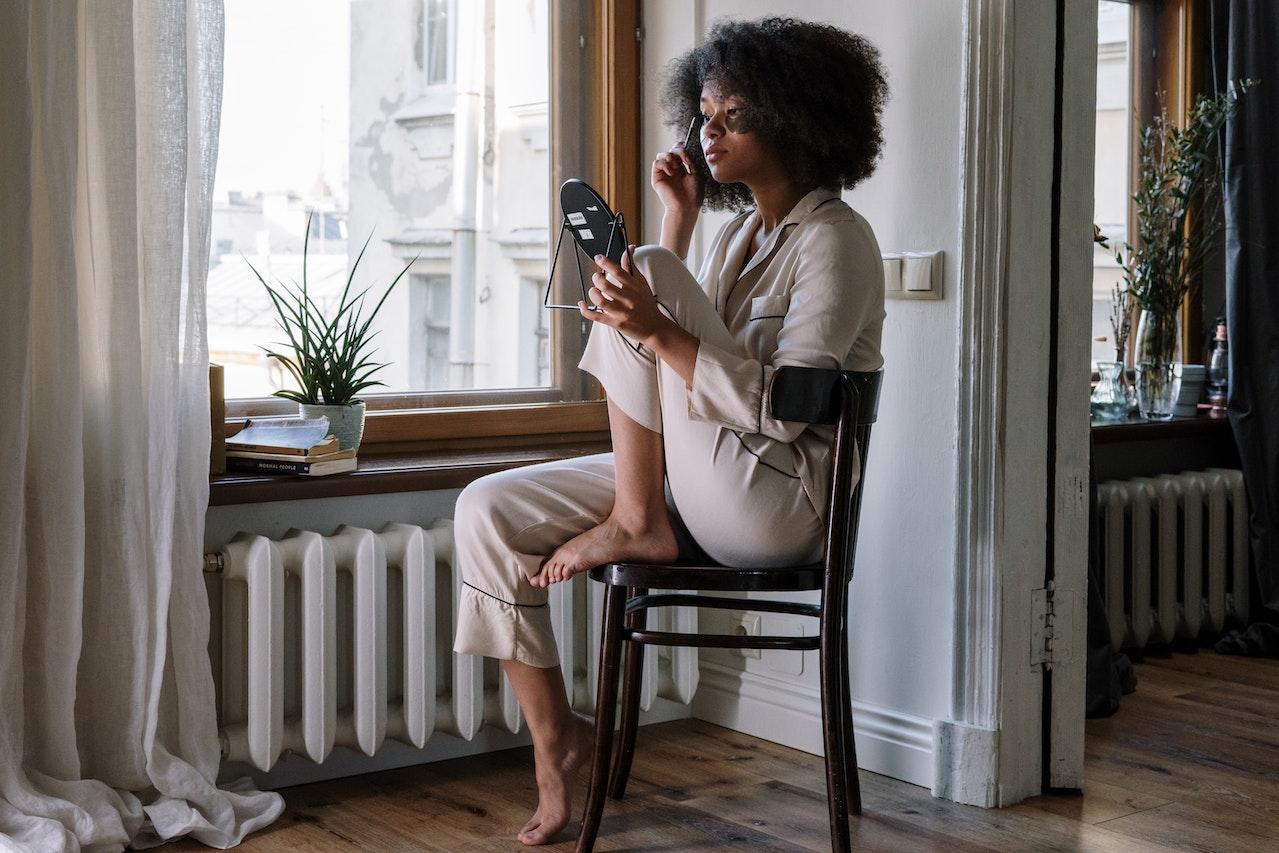 Article continues below advertisement
McKinsey reports that out of 213 venture capital-backed beauty companies, only 16 of them were Black-founded. The Black beauty brands that got funded raised a median of $13 million, compared to the $20 million raised by non-Black brands. Early-stage Black beauty companies raise 64% less in venture funding than early-stage non-Black beauty companies.
Despite this, VC-funded Black beauty companies outperform their non-Black counterparts. Eleven years ago, Black brands represented only nine out of the 218 total brands that received VC funding. They received 90% less funding than non-Black companies. Today, those Black brands have a median income 89 times higher than the non-Black beauty brands over the same period.
The Solutions
What would it take to achieve equity for Black consumers and brands in the beauty industry? Some of McKinsey's solutions:
Minimize the occurrence of "beauty deserts." Retailers can strategically plan to locate their stores near neighborhoods where Black beauty consumers live. And that store placement should be paired with better store associate training with appropriate product knowledge and awareness of Black consumer needs.
Article continues below advertisement
Put more Black beauty products on shelves. Until recently, very few or no beauty products on stores' shelves came from Black-owned or founded businesses. The nonprofit Fifteen Percent Pledge was founded to help combat the lack of Black beauty products and urge retailers to dedicate at least 15% of their shelf space to products from Black-owned businesses. The amount of marketing and advertising should increase, as well.
McKinsey says, "the majority of opportunity is widely available to any Black or non-Black brand that takes a leadership role in embracing racial equity across the industry. Black brands—both Black-founded and Black-owned—would benefit from a more equitable market, increasing overall Black brand share from a 2.5% market share in 2021 to a 5.1% share in 2025.
This article was written by Rieva Lesonsky and appeared on Score.