Black Owned Media Companies Come Together For A Conversation On The State Of The Industry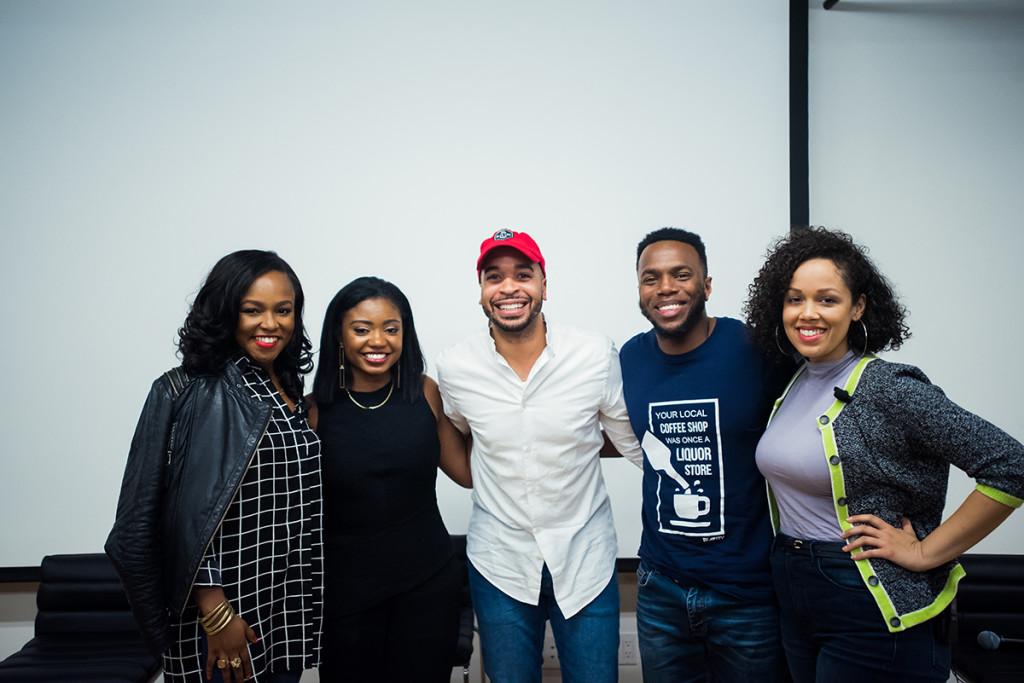 In 2017, media is more powerful than ever, but did you ever take a moment to think about who is at the helm of those companies? More often than not, they are white men.
It's rare for even women focused media companies for a woman to be at the top. For Black media, many of them have been bought out. So, what media companies for women are actually run by women? Well two of them, CRWN Magazine and (my company) Her Agenda actually exist in the same office space. Also in that same office space is an independent Black owned publishing company called Bleu, and the venture backed, Black millennial media platform Blavity. That office space is Alley, and that is where we hosted our very first collaborative conversation titled We The Media. The conversation was moderated by our good friend, and talented on-air journalist Gia Pepper.
Check out a few highlights below of our conversation. The full video will be posted here soon!
Rhonesha Byng, Founder of Her Agenda
Article continues below advertisement
Devon Johnson, Founder of Bleu Magazine 
Lindsey Day, co-founder CRWN Magazine
Jonathan Jackson, co-founder Blavity
Full panel video coming soon!