How One Act Revolutionized The Political Future Of Black Women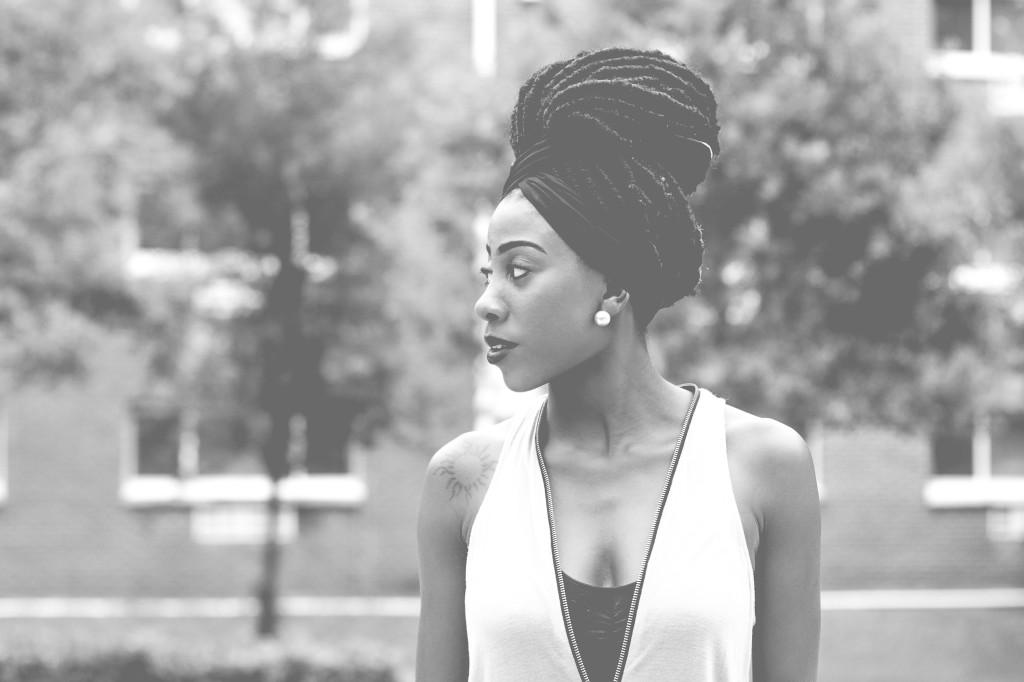 On August 6th, 1965, President Lyndon B. Johnson signed the Voting Rights Act which guaranteed African American men and women the right to vote.
Previously, African Americans had to go through a lengthy process to vote. The 15th Amendment was passed in 1870, which stated "right of citizens of the United States to vote shall not be denied or abridged by the United States or by any state on account of race, color, or previous condition of servitude." However, this amendment did not extend to women and was not enforced by state officials.
White people employed devious tactics that hindered African Americans from voting. They subjected African Americans to literacy tests, which they were bound to fail because of centuries of oppression and poverty. In places where the literacy test wasn't enacted, election officials would say they got the time or location wrong to deter them from voting. Officials deployed these tactics because they were threatened by the political power African Americans possessed. In many places, the number of African Americans outnumbered white men and women, which meant that they could have more leverage in elections.
While the Voting Rights Act strengthened the presence of African Americans in politics, it also served as a turning point for the power of Black women. After the 15th Amendment was passed, the overarching women's suffrage movement fought harder to secure the right to vote. But, a majority of the movement was exclusively for White women, effectively excluding Black women from securing their right to vote. When the 19th Amendment was passed, women gained the right to vote, but many tried to shut Black women out. When Black women showed up to vote, some were forced to recite the Constitution to prove their worthiness.
Article continues below advertisement
As a result, the Black women suffrage movement enhanced. Black women started to form their own clubs, ones that paralleled White women's clubs. For one, many White women's clubs denied membership to Black women. Second, Black women prioritized different issues. Most White women's clubs focused on political and economic rights of women, which included securing the right to vote and to own businesses. While Black women's clubs also focused on these issues, they also extended their focus to other problems pertaining to the Black community. The clubs worked arduously to fight against the lynching of Black men, the effects of the Jim Crow laws, and the rape of African American women.
Article continues below advertisement
One such association that was born out of the exclusion of Black women from White women's club was the National Association of Colored Women (NACW), led by president Mary Church Terrell. As more people tried to bar the association from efforts to gain their right to vote, the NACW grew more aggressive with their fight.
Article continues below advertisement
A central reason to justify denying a woman's right to vote was the idea that allowing them to vote would take more women out of the home. According to some, allowing a woman to vote meant it would disrupt the public sphere and undermine their domestic influence. Alice Dunbar, wife of poet Christopher Dunbar and a leader in the NACW, argued that "suffrage would not take women out of the home any more than church activities did."
She added that not allowing African American women these votes were detrimental to their growth, as it would limit them in producing great works of literature and other impressive feats.
With the passage of the Voting Rights Act, Black people were finally extended the right to vote. This act included women, which gave them more leeway to acquire more political rights. Now that they knew any voting restrictions imposed on them were illegal, there was a rise in voter turnout. In 1969, Mississippi saw an increase by 6% from the previous turnout in 1964.
Article continues below advertisement
The Voting Rights Act was a segue for African American women to establish their place in the political world. While Black women are still widely underrepresented in politics compared to white women, the numbers are steadily increasing. According to the Center for American Women and Politics, in 2016, Black women nominees running for open congressional seats did better than women overall. There was a net increase in Black women state legislators, from 257 to 271. Senator Kamala Harris became the second Black woman to serve in the US Senate. Additionally, two Black women were elected as mayor in two populous cities, Baltimore, MD and Baton Rouge, LA.
A lot has changed since the Voting Rights Act came into place, especially with the historic strides Black women are making in the political world. But, there is still work to do in terms of changing the political infrastructure into one that successfully represents Black women.