Black Women's Equal Pay Day: Here's What You Need To Know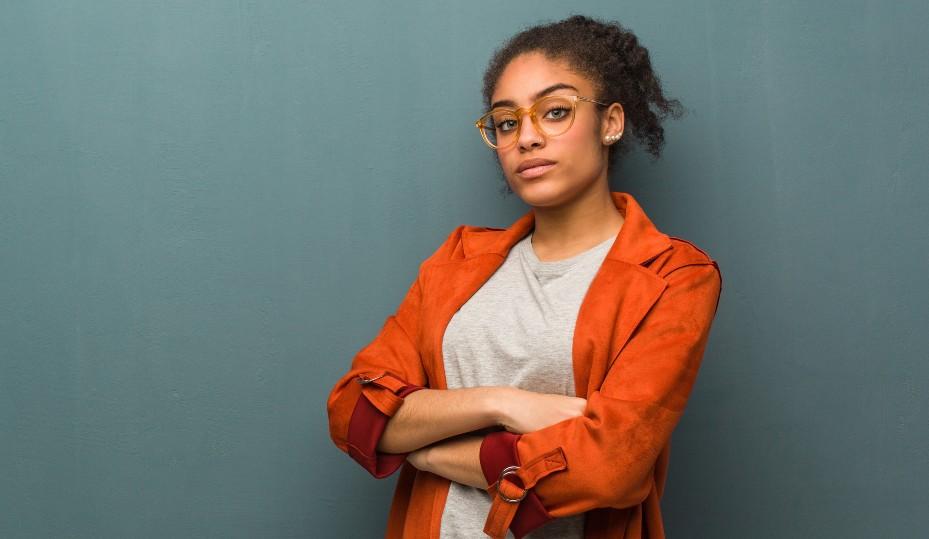 Black Women's Equal Pay Day has come earlier this year, falling on today, Sept. 21.
According to the AAUW, a non-profit organization focused on advocating for women, "This symbolic day denotes how far into the year women must work to be paid what men were paid the previous year. This data is based on the latest U.S. Census figures showing that the average woman who works full time is paid on average just 83 percent of the typical man's pay."
For Black women, the pay average is even less, only making 58 cents for every dollar a white man earned in 2021, according to the AAUW, reflecting a five cent decrease from the previous year. (Also, white women earn 73 cents for every dollar made by white men.) Black women have also faced a pay gap with Black men, with full-time professionals, on average, having earned $40,500 (compared with $48,300 for the men) in 2020.
The pandemic greatly exacerbating the problem, as millions of women were laid off during the height of the pandemic or forced to quit in order to handle childcare. The AAUW further describes the gender and racial pay gap as a historical and cultural problem.
In order to reach more equitable wages for Black women, the AAUW reports that the government and private employers need to take action to change policies and shift the culture of compensation.
Ways to improve the racial and gender wage gap include but are not limited to:
Making existing pay equity laws stronger
Raising the minimum wage and eliminating the tipped minimum wage
Improving paid leave and child support
Conducting pay audits
Prohibiting retaliation for wage disclosure
Implement equitable recruitment, hiring, and promotion practices
Article continues below advertisement
President Joe Biden wrote in a tweet, "On Black Women's Equal Pay Day, we must recognize the cumulative discrimination black women face due to both their gender and color of their skin and renew our efforts to close the gender pay gap. When I say we have to rebuild the middle class—that means everyone comes along."
Article continues below advertisement
Democratic Representative Barbara Lee wrote on Twitter, "265 days. A Black woman must work an extra 265 days—almost 9 months—to make what her white male colleagues make in a single year. On this #BlackWomensEqualPayDay, we recommit to racial and gender equality — starting with equal pay for equal work."
All women are affected by the wage gap, but Black women are disproportionately affected by it.
As we observe Black Women's Equal Pay Day this year, we look toward the future where we hope there will be more equitable wages for Black women.
Article continues below advertisement
Activist Nina Turner echoed these sentiments by saying, "Black women are paid 58¢ for every dollar white men make for equal work. We need our whole damn dollar! #BlackWomensEqualPayDay."