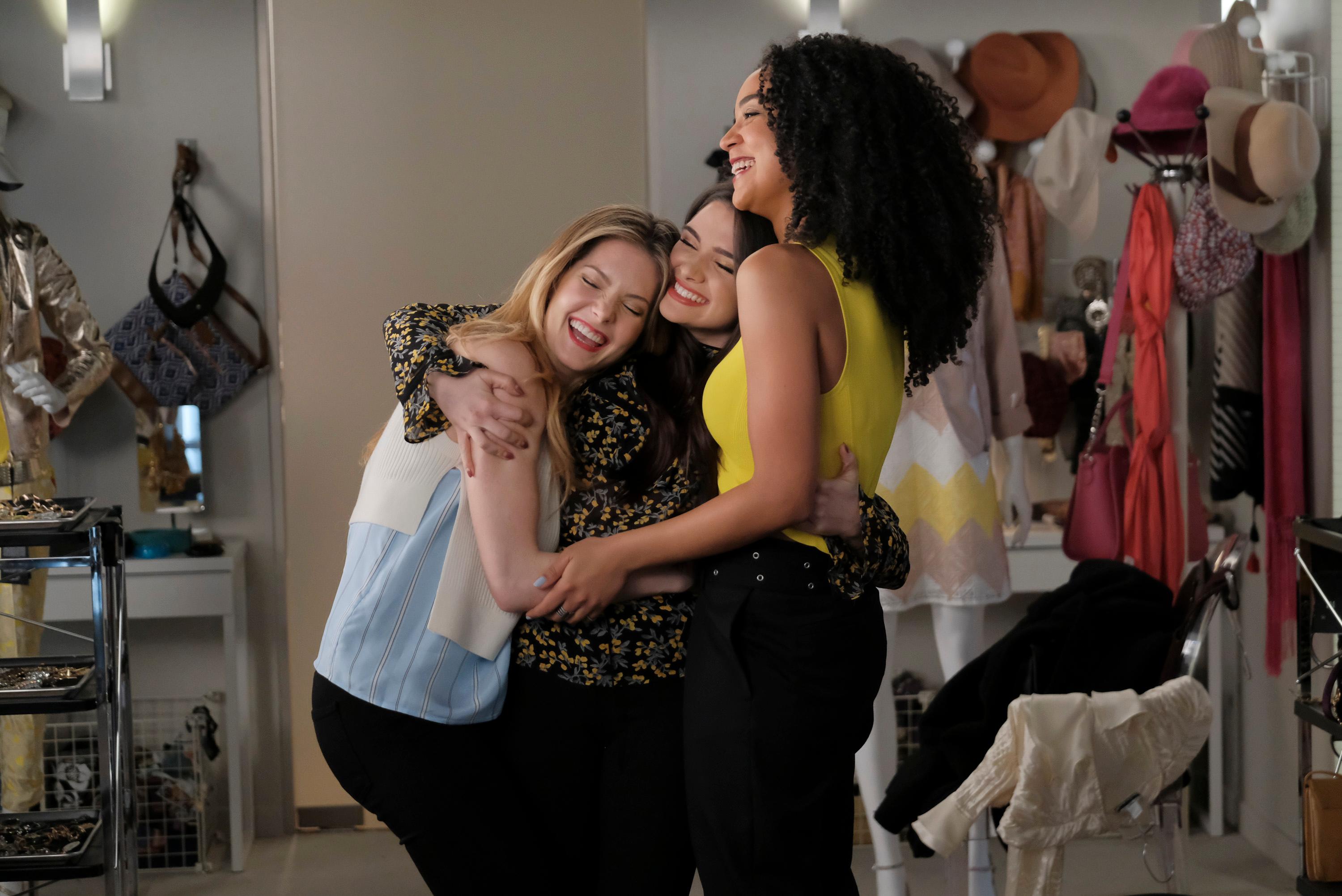 7 Work-Life Lessons From 'The Bold Type'
By Alexis Reliford

Jul. 31 2018, Published 4:00 a.m. ET
The best TV shows are often the ones that entertain, inspire, and inform, and Freeform's "The Bold Type" fits this archetype perfectly.
Now in its second season, "The Bold Type" does a great job of showcasing what it's like to be a millennial in 2018 through the adventures of Jane (Katie Stevens), Kat (Aisha Dee) and Sutton (Meghann Fahy). The three best friends are magazine staffers at Scarlet, a fictional Cosmopolitan-esque brand. But, not only does the show raise the issues that come with adulting in realistic ways, it also offers realistic solutions for navigating love, friendships, social issues, and even corporate life.
Here are a few key takeaways from "The Bold Type." Warning: spoilers from the series ahead.
Article continues below advertisement
1. Always Ask For More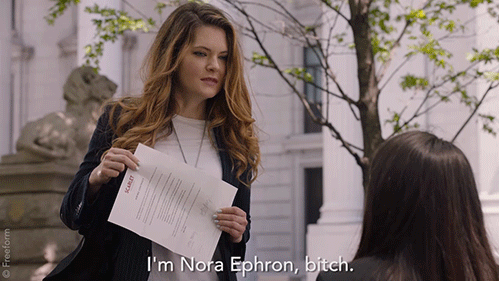 When viewers first met Sutton in season one, she was a severely overworked and underpaid personal assistant whose greatest claim to fame was getting green juices. Luckily she soon snagged her dream fashion assistant job, despite having little experience. But when the salary wasn't what she thought it would be, she got creative and negotiated other perks with her boss and a later date where they would discuss a raise. The lesson: know your worth and whether it's for more responsibilities, more days off, or another digit added onto your paycheck, always, always, always ask for more.
Article continues below advertisement
2. Realize That Failure Is Inevitable
Jane is about as ambitious type-A as they come, so it wasn't a surprise when she left Scarlet for a better writing opportunity at Incite. What Jane didn't expect was that she'd wind up unemployed and stress tweezing her eyebrows to cope. Like most millennials, Jane began to wonder what was wrong with her and questioned whether or not she was ever a good journalist before a talk with Jacqueline (Melora Hardin), her old boss from Scarlet that nothing was "wrong" with her. Instead, she just explained to Jane that life won't always go the way she wants it to. Like her, we just have to roll with the punches, live with the choices we make and the consequences that sometimes come with them.
3. A Good Relationship With Your Boss Goes A Long Way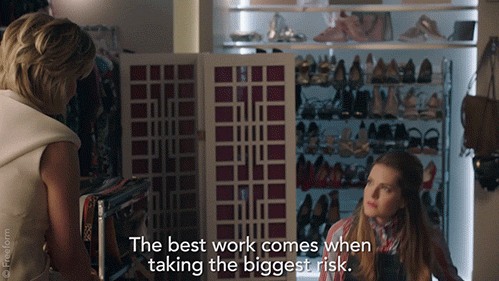 Article continues below advertisement
Speaking of Jacqueline, she's about the best boss anyone could ask for. She's got Miranda Priestly's serious demeanor, Michelle Obama's nurturing wisdom, and a killer pantsuit collection that rivals Hilary Clinton's. No matter how busy Jacqueline is – she once put Beyoncé on hold – she always takes the time to give her team valuable feedback or advice. In turn, this open-door relationship gives the ladies the confidence to speak up, out and take risks in their career. In real life, it's important to remember that a good manager or supervisor is there to help you do the same, so take advantage.
4. Don't Be Anyone's Scapegoat
As Scarlet's youngest, but arguably most hardworking, department head, Kat's managed to rapidly grow the brand's social media presence. This while also propelling her own status to new heights in season two. The latter caught the attention of new board member Cleo, who suggested Kat become a brand ambassador for a wellness brand. At first, the opportunity seemed perfect, but once Kat learned the company had a host of diversity and racial issues – the reason they wanted a woman of color as an ambassador – she found herself at a moral crossroads: to honor her contract and stay silent or to speak up. Fortunately, she chose the latter and demonstrated how important it is to not let anyone take advantage of you, your work, or your brand, no matter how good an opportunity may seem.
Article continues below advertisement
5. Own Who You Are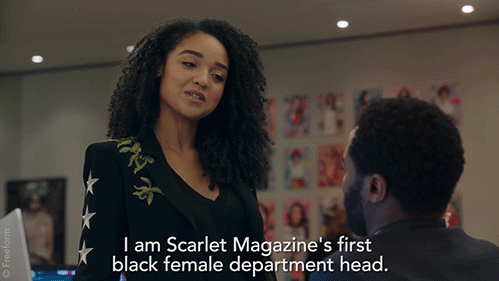 When Kat first earned her promotion, she debated whether or not to include her race in her online bio. At first, she leaned more towards not including because her race shouldn't matter and because of how others might perceive her by using a label. But after talking with her parents she decided to take Alex's advice and inspire other WOC by owning her identity and title as the magazine's first Black female department head.
Article continues below advertisement
6. Doing Work Favors For Friends Isn't Always Well, Favorable
Think working with your friends would be a breeze? Think again. Even the best of girlfriends don't always see eye to eye. Take the time when Kat put Sutton in an awkward position by pressuring her to hire her girlfriend, Adena, for a fashion shoot. Sutton felt her authority was undermined and tension mounted between the friends. While everything turned out alright in the end, the ladies learned that it's totally okay to keep business and personal separate.
7. Network Across, Not Just Up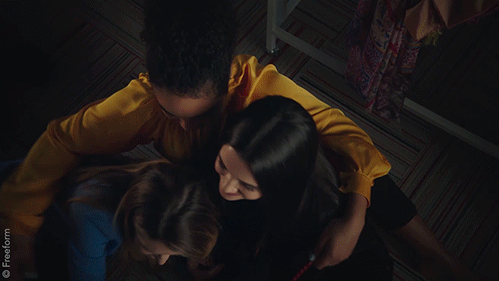 One of my biggest concerns when I first heard about this show was that the characters would grow snarky towards each other. Alas, the total opposite occurred. The heart of this show rests on how close the three friends are. They all work in different departments and have different titles, but are still willing to show support, give advice and pitch in where necessary. Likewise, in the real world cultivating authentic relationships of this caliber with peers is a must. You never know who might be able to go to bat and help propel your career or be the person you do bar karaoke with after one too many shots.