Branding Expert Shares How Women Professionals Can Use Marketing Basics For Career Success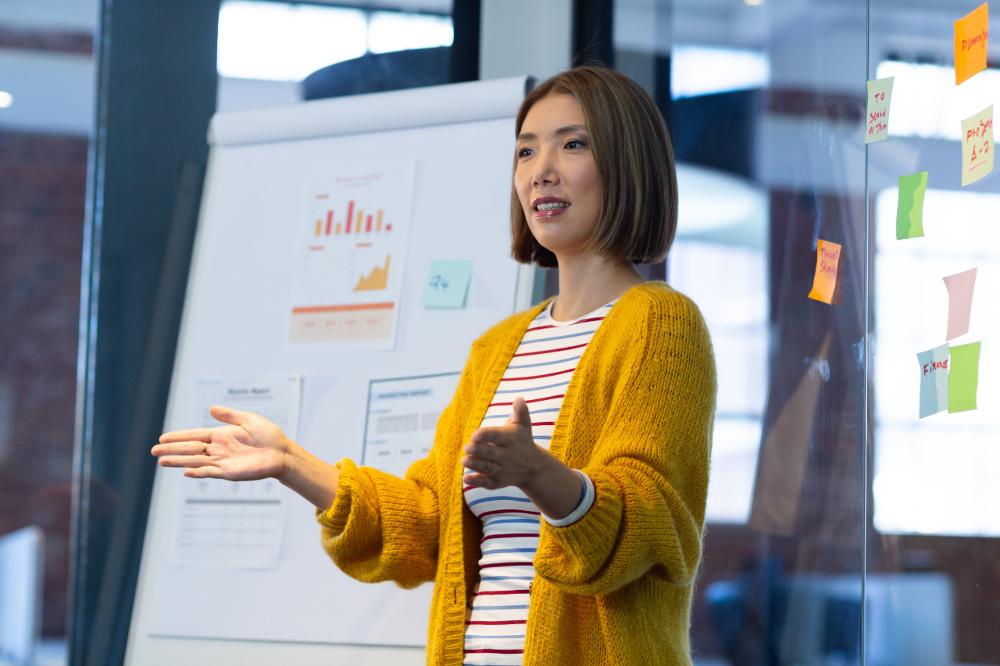 Professional women at all points of their career can benefit from branding themselves. Usually, branding is associated with marketing and entrepreneurship, but it has a purpose of its own that can be helpful to Gen Z and millennials alike.
When it comes to branding oneself, it's all about marketing. You're displaying what you can offer, what your reputation is in your field, and why you're the best at what you do. Gabrielle Gambrell, a marketing and branding expert, professor, and founder of The Gift of Gab, has made a successful career out of teaching women how to brand themselves professionally. With a resume that includes leading marketing and communications posts at FCB Global, NBCUniversal, and CBS Corp., she knows all too well the importance of professional branding for all women.
"Everyday professional women should brand themselves because their career trajectory and their reputation precedes them," she says. "So if there's a golden opportunity, if you want your dream role, or if you aspire to get from A to B and you're trying to get to that next level, your brand will help to elevate you, to open doors, and to put your name in places that you haven't even stepped into yet. It's truly beneficial if your reputation precedes you."
Here are Gambrell's tips for women to successfully brand themselves for career advancement:
Article continues below advertisement
1. Practice telling your unique story.
Gambrell says that your personal brand has a lot to do with your personal story. "What's unique about you? What's special about you? I think a lot of times professionals, at various parts of their life, may have difficulty telling their story or identifying what's unique about them, but every single person is a brand," she says. "There's something super unique that only you bring to the table. You are uniquely you. Being able to tell that story in a concise and intriguing way is important."
2. Never stop learning and finding new avenues to showcase who you are and what you offer as a leader.
Branding and marketing is ever-evolving, thus, Gambrell says, branding means you have to be willing to keep evolving and educating yourself.
"Regardless of what you do, what your expertise is, or what your uniqueness is, as the days go by and the world evolves, you should be evolving too," she adds. "So that education component is imperative, and it also speaks to growth."
Article continues below advertisement
Gambrell often finds herself learning from her Gen Z students and clients. "I would say that Gen Z recognizes that you can create your own opportunities," she says. "For example, maybe you want to be a writer and don't have the perfect journalism job. A Gen Z woman may start a blog. They create content, create reels, utilize social media, and utilize marketing platforms in order to find a way. I think Gen Z is so creative at finding and identifying new channels and new avenues to be successful."
3. Look at yourself like you are a business.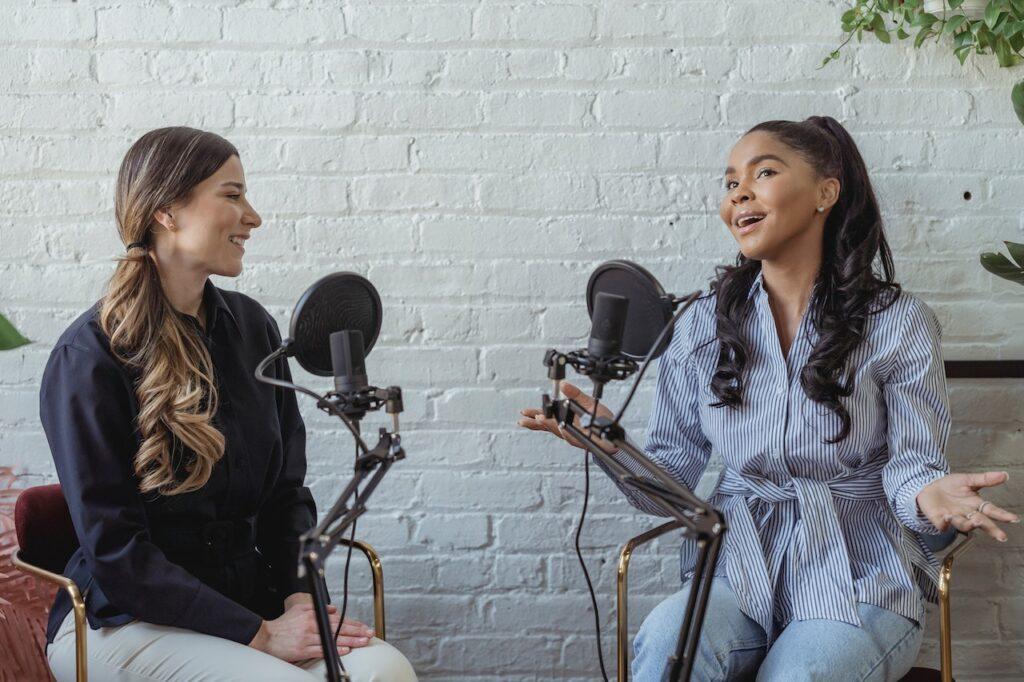 While branding often refers to products and services, Gambrell is teaching women to brand themselves professionally, which can be a bit more challenging. She urges professionals to determine their objective, goals, and a mission and vision for success. "Women need to develop a personal roadmap that helps them to stay on track so that they're continuously learning and branding."
While social media is important for Gen Z and millennials to brand themselves, it's not the most important part. Sharing your story, learning and growing with the world around you, and looking at yourself from a business perspective, are the most important parts of branding yourself professionally.