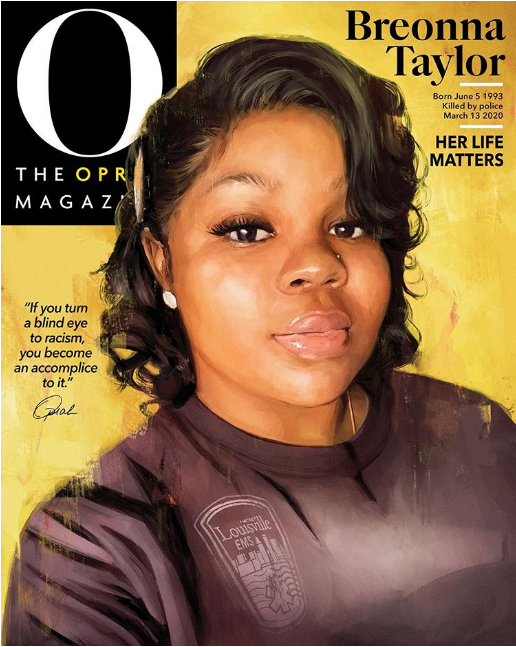 Breonna Taylor Featured On The Cover Of 'The Oprah Magazine,' Marking The First Ever Cover Sans Oprah
By
Samantha Adrianzen
Jul. 30 2020, Published 12:15 p.m. ET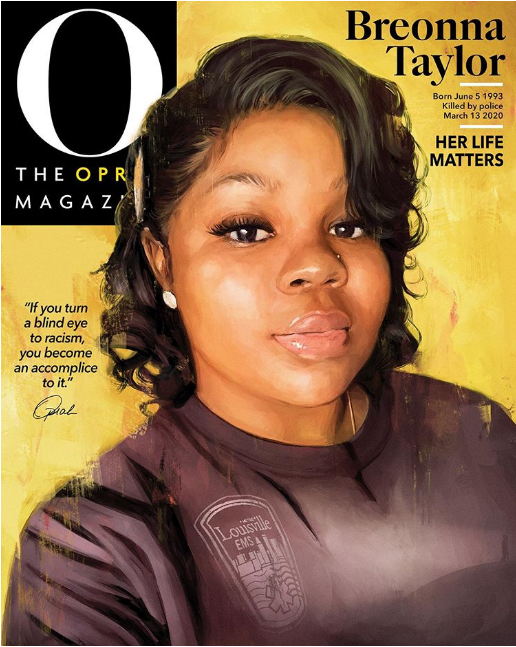 For the first time in 20 years, Oprah revealed today that she will not be on her magazine's cover at all for one reason, and one reason only.
Breonna Taylor. She is on the cover of O, The Oprah Magazine's September issue, which will be available on stands on August 11. Winfrey decided to do this in Taylor's honor and create increased visibility for Breonna Taylor's case. Alexis Franklin, a self-taught 24-year-old digital artist, created the cover art.
Article continues below advertisement
"She was just like me. She was just like you," Winfrey said in a statement on this matter earlier today. In March, Breonna Taylor died after succumbing to several gunshot wounds. She was shot during her sleep. Following the filmed death of George Floyd, Taylor's story rose to light as people were outraged at the injustice. Currently, only one officer has been dismissed for his "indifference to the value of human life." The other two were relocated to different departments.
Winfrey spoke with Taylor's mother, Tamika Palmer, to hear about her experience. In Winfrey's words, "Those of you who've lost loved ones know that the pain comes in waves and that any little thing can trigger it. A song. A scent. A word. A thought." When she called Ms. Palmer, she was grieving for her daughter.
During the call, Ms. Palmer said that what she cannot understand is this: "The fact that no one has been charged. It was so reckless. They did all of this for nothing, and she lost her life."
Winfrey reiterates how Breonna Taylor was "just like me… just like you," with "dreams [and] plans."
On Twitter, the decision was met with positive acclaim. Many tweets were thanking Oprah for using her platform to bring awareness. On Facebook, similar comments were made.
Article continues below advertisement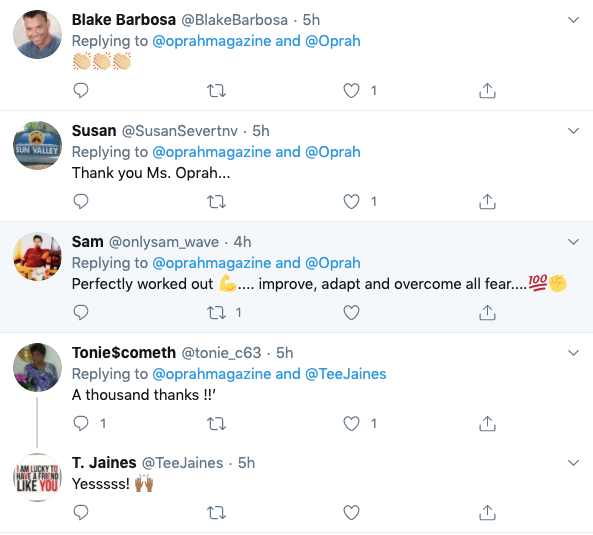 Winfrey concludes, "And that is why Breonna Taylor is on the cover of O magazine. I cry for justice in her name."