Brooklyn Tour Company Gives Tourists A Chance To Experience The Area Like A Local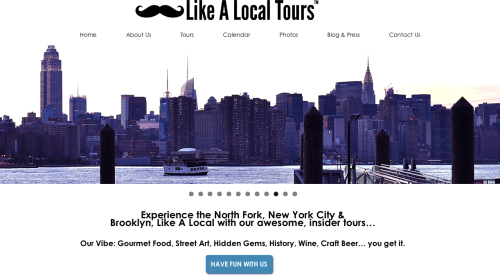 We understand how taxing life can be as a millennial woman.
Between snagging interviews, attending conferences, navigating your way through work place dynamics and watching Empire…there's hardly anytime to relax. That's why we took a moment to relax for you with a Like A Local food tour in Williamsburg, Brooklyn.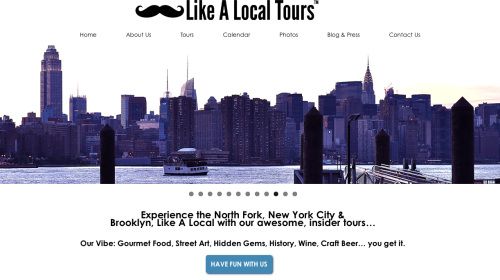 For two hours, myself, and seven other food lovers from all corners of the U.S., from LA to Minnesota, trekked around Brooklyn's trendiest neighborhood. We were introduced to some of NYC's most delicious in-the-cut spots.
Article continues below advertisement
As a native New Yorker, it was a nice chance to actually enjoy the charm of NYC that is usually only reserved for tourists. As we walked down North 7th Street to our first destination, our super friendly and knowledgeable guide/tour curator, Lauren Bebe gave us a tidbit of Williamsburg history and the important role the city played in NYC history. Lauren founded the Like A Local tours after deciding her job at the time, as head of marketing for a venture capital firm wasn't as fulfilling as she thought. Two years ago she took her passion for food, traveling, and her cravings for the latest in Williamsburg and transformed it into the successful business it is today.
In 1903, immigrants walked over the Williamsburg Bridge to escape the densely populated tenement apartments of the Lower East Side of Manhattan, for better living and working conditions. Since then, Williamsburg became a breeding ground for opportunity.
Article continues below advertisement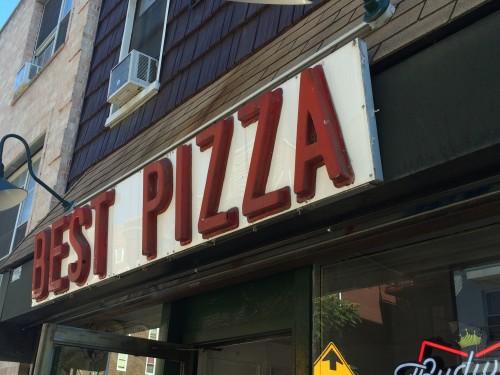 This is a mom and pop style pizzeria that plays old school reggae music and serves delicious slices of heaven for amazing prices. We enjoyed a fantastic in- house Margherita topped with fresh basil and a White pie covered in savory caramelized onions.
Article continues below advertisement
The owners source their ingredients from the local farmer's market, and use a vintage 120 year old brick oven to create their mini masterpieces.
After munching on pizza we made our way over to Milk for cookies and cereal milk flavored soft serve ice cream.
Article continues below advertisement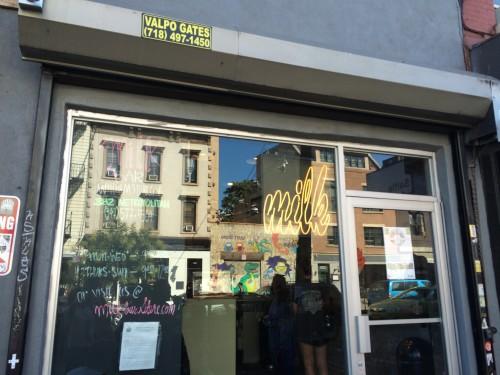 Milk is owned by Master Chef Judge Christina Tosi. The cereal milk flavored ice cream gave me flashbacks to my childhood, fruity pebbles and Saturday morning cartoons.
Article continues below advertisement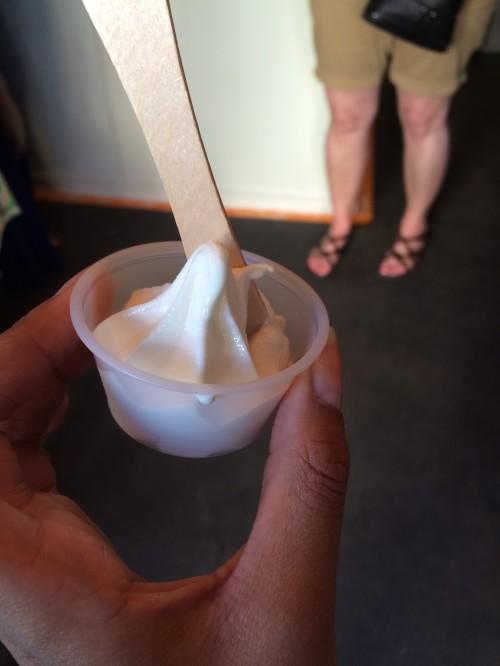 It was a unique spin on a classic dessert. On our way to our next location we passed by some incredible street art.
Article continues below advertisement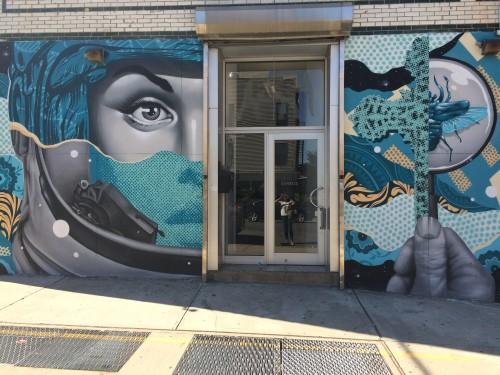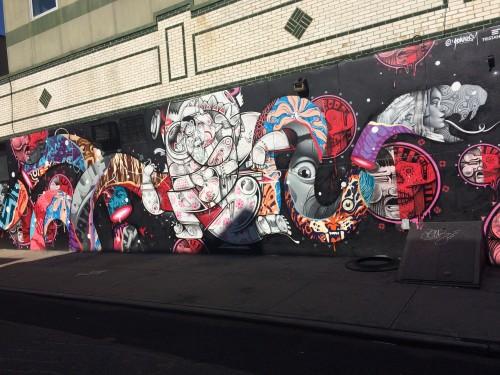 Article continues below advertisement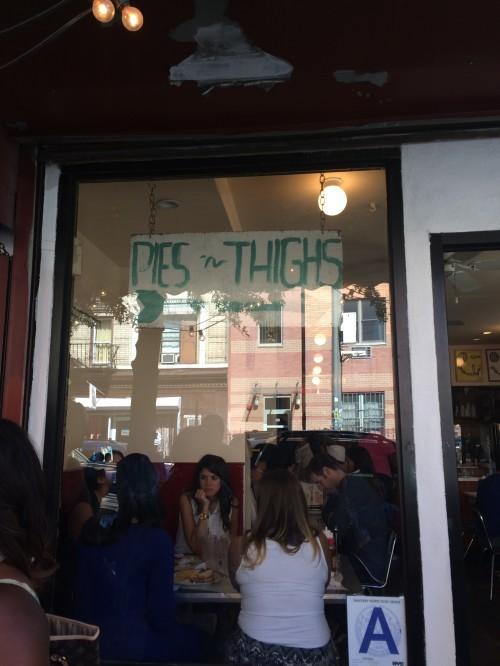 Article continues below advertisement
When we arrived at this popular eatery, the restaurant was packed with customers anxious for a bite. I found out it's the norm for there to be a 2 hour wait for some of the best fried chicken in New York City. The golden melt-in-your-mouth chicken, biscuits and cheesy grits all live up to the hype, and I believe it is definitely worth the wait.
My personal favorite stop was The Bagel Store, Home of the Cragel (crossaint/bagel).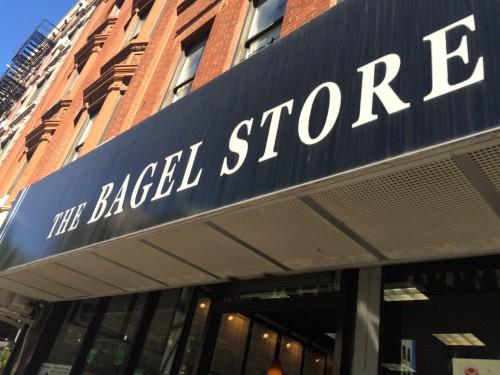 Article continues below advertisement
By the way, the bacon, egg, and cheese cragel was named the best bagel by The Food Network. The owner Scot Rossilo took the seven of us down into the kitchen and showed us how he rolls out his renowned rainbow bagels.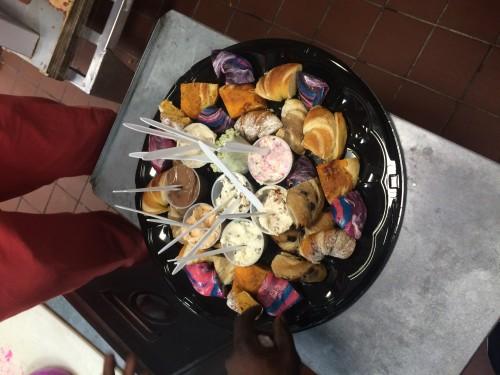 Article continues below advertisement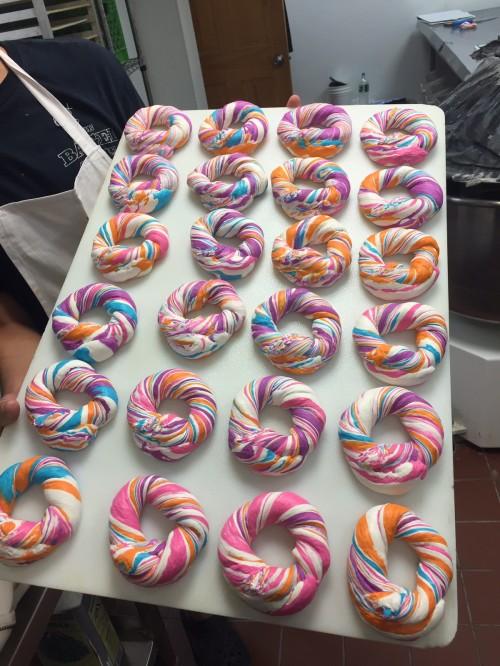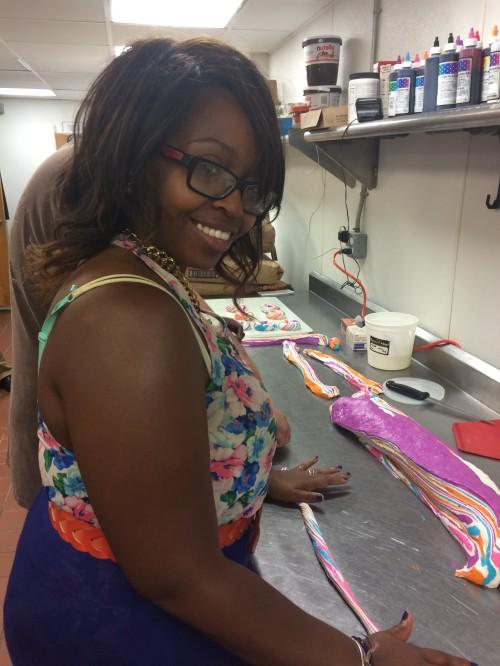 Article continues below advertisement
A tour member making her own rainbow bagel.
After we retired from our short lived careers as bagel artisans, we scooped up some ice cream from Odd Fellows.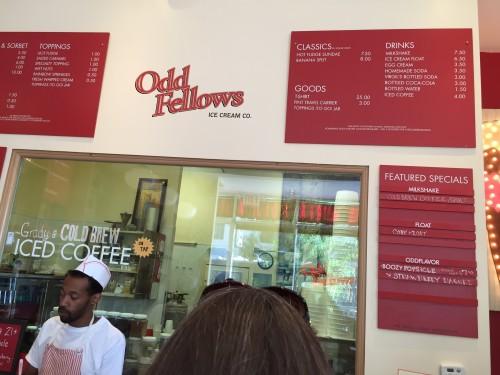 Article continues below advertisement
Odd Fellows had a variety of unusual ice cream flavors, such as olive oil and jalepeno grapefruit. Of course, I tired them both and they were nothing short of delicious. The olive oil flavor was smooth, creamy, and sweet. The olive oil taste was very subtle. The grapefruit jalepeno was the perfect blend of sweet and spicy, yet refreshing to the palette. Unlike the average Haagen Dasz shops, that share their samples with plastic spoons, the servers gave us samples in cute, eco-friendly mini silverware.
Our last spot was the Mast Brothers Chocolate Makers.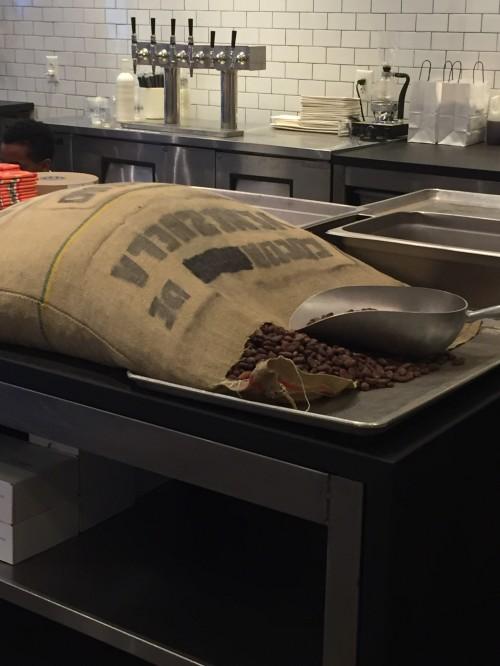 Article continues below advertisement
The Mast Brothers began their chocolate making business in Iowa city in the early 2000s at a dinner party where they realized a need for gourmet chocolate in the United States. They bought pounds of cocoa beans and began experimenting with blends until they found their winners. They are the only company in the US to use artisanal beans in their chocolates. The cocoa beans are sourced from different corners of the earth everywhere from Tanzania, and Madagascar to the Dominican Republic, and Guatemala.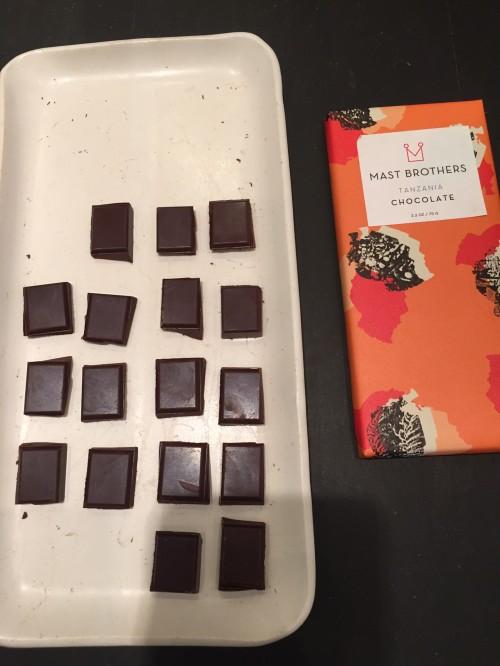 Article continues below advertisement
The most popular chocolate bar is the Sea Salt flavor from their artisanal collection and I see why, the saltiness is the first flavor tasted yet, it doesn't overwhelm the taste buds. Instead, the salt compliments the sweet, floral taste of the cocoa. I don't think I can eat a Hershey bar again, I am still swooning over the Mast Brother's eclectic confections.
As we enjoyed the beautiful day, I appreciated the fact we didn't experience the cliché portrayal of Williamsburg famous for hipsters and overpriced coffee shops. We were given a genuine view of the diverse neighborhood…we toured like true locals.
The tour curator, Lauren also hopes to bring Like A Local to other exciting cultural and culinary cities such as Miami, New Orleans, Detroit, Chicago, and Havanna, Cuba. She wants her tour to be a starting point for tourists to really have an understanding of what a city has to offer and give a glimpse of a authentic lifestyle of local residents. Beebe said, "Hopefully my tours open the minds of locals and tourists alike so they are able to get more out of where they live or are visiting."
Lauren has also recently partnered with another NYC tour company, Take Me Out, in order to launch a North Fork Wine Tour. The wine tour is a day trip to Long Island Wine Country for wine tasting, farm visits, craft beer, oyster shucking and so much more. To book your own tour, check out Likealocaltours.com.
Photo Credit: Shannon Thomas