Thanks To These Women, Financial Literacy Is Required By Law For New Jersey Students
On January 3, 2019 a law requiring middle school students to have access to financial literacy education passed for the state of New Jersey. This law is the result of a collaboration between financial educator, Tiffany "The Budgetnista" Aliche and New Jersey Assemblywoman Angela V. McKnight.
Law A-1414 affectionately dubbed the "Budgetnista Bill" will begin for New Jersey students in September of 2019. According to the New Jersey legislature, the law states: "The State Board of Education shall require that a school district incorporates in each of the grades six through eight financial literacy instruction to pupils enrolled in those grades. The purpose of the instruction shall be to provide middle school students with the basic financial literacy necessary for sound financial decision-making."
New Jersey is becoming a pioneer in a field where many other states are lagging. In 2017, a study by the Champlain College Center for Financial Literacy found only 5 states (Alabama, Utah, Missouri, Tennesse, & Virginia) received an 'A' score for producing financially literate high school graduates, as they all required financial literacy as a graduation requirement. With the NJ law focusing on middle school students this will allow students to develop their financial literacy skills long before their high school graduation.
Her Agenda was able to speak to both Tiffany "The Budgetnista" Aliche and New Jersey Assemblywoman Angela V. McKnight about the landmark bill.
Her Agenda: What is the inspiration behind the Budgetnista Bill? How did it come to be?
Article continues below advertisement
Tiffany "The Budgetnista" Aliche: I was fortunate to grow up in a home where finances were talked about openly in my household. My father was a CFO and an accountant and he and my mother taught my four sisters and I about money starting at an early age.
I taught preschool for over 10 years and during that time I began teaching my three and four-year-olds about money in a way that was age appropriate and fun, just like my parents.
When Assemblywoman McKnight reached out to me about helping to write a financial literacy bill for students in New Jersey, it was a perfect match.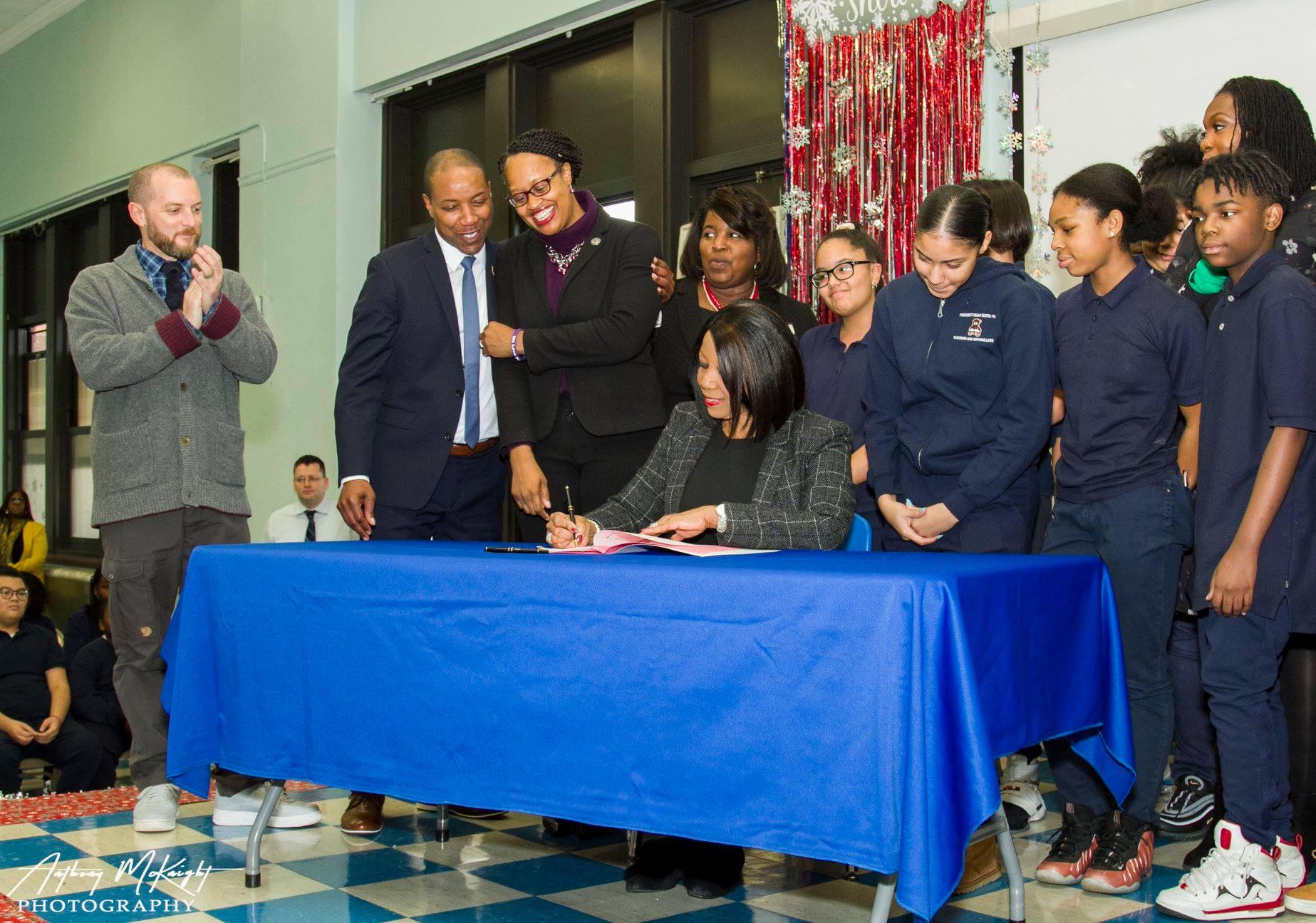 Article continues below advertisement
Her Agenda: What are the benefits of young people learning about financial literacy?
Tiffany "The Budgetnista" Aliche: As adults, it's critical that we know how to navigate our finances in order to sustain a holistically, healthy life.
The reason so many adults struggle now is that talking about money and learning about money was never normalized.
Money is often treated as a taboo subject and thus never mastered.
If we can infuse financial education in schools, we can change the negative narrative about personal finances and raise financially fit children that grow into adults that have the tools to make the most of their money.
Her Agenda: Where should young women start in order to become more empowered financially?
Tiffany "The Budgetnista" Aliche: Women should start with a mindset shift. Books like Smart Women Finish Rich, The One Week Budget and The Richest Man in Babylon are a great place to start. Wealth begins in the mind and is manifested through action based on someone's thoughts.
Article continues below advertisement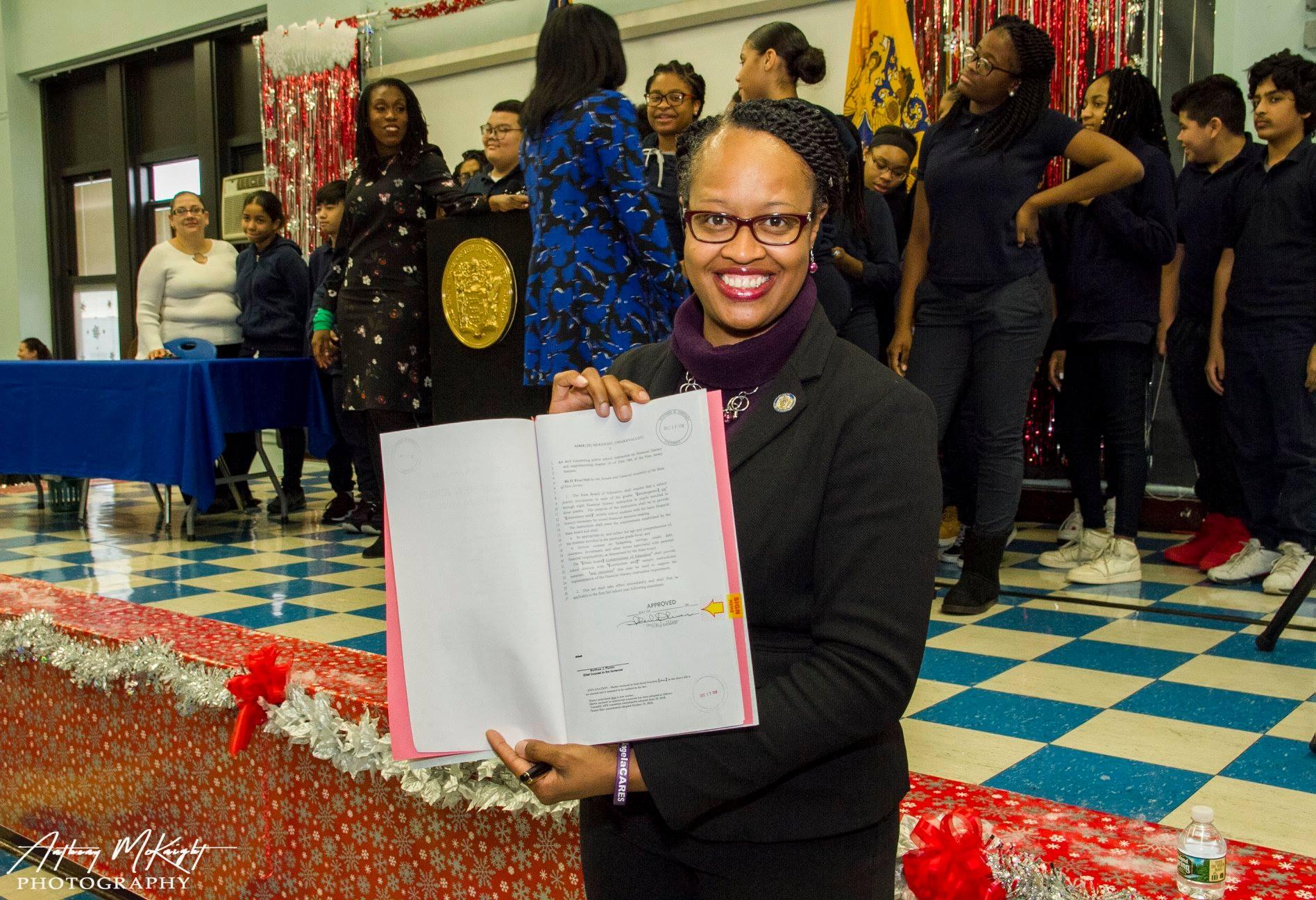 Her Agenda: What are the key components of the Financial Literacy Bill?
Assemblywoman Mcknight: The bill requires school districts to provide financial literacy instruction to students in grades 6-8. The instruction must include content on budgeting, savings, credit, debt, insurance, investment, and other issues associated with personal financial responsibility as determined by the state board. The board must provide curriculum and sample instructional materials that may be used by school districts to support the implementation of the financial literacy instruction requirement.
Her Agenda: What do you hope will be the immediate and long term impacts of the bill?
Article continues below advertisement
Assemblywoman Mcknight: My hope is, (that) come September 2019, students will start learning financial literacy topics. One of the most important lessons a person can learn is how to manage their money. Many young people go into adulthood knowing little about finances and end up making decisions that cost them in the long run. Teaching our kids early about the importance of managing their money and making sound financial decisions can prevent them from making costly mistakes and set them on the right financial path.
Her Agenda: Should a similar bill be proposed at the national level?
Assemblywoman Mcknight: Education has primarily been a state and local responsibility in the United States. However, all state and local school districts should have set financial literacy curriculum standards that address the needs of their students.