[Book Excerpt + Giveaway] Funding For Startups And Small Businesses
Raising sufficient capital to launch or expand your business is crucial. But it won't buy success if you don't have the business know-how to make it happen. Although most entrepreneurs wear many hats and have many strong suits, no one knows it all and can do it all well. I often say that if you want to fail at business, do everything yourself, don't get advice, and don't create a community to support you. It's what I call brilliance failure. It's when you reach a certain level of knowledge or expertise and you know what you don't know, but instead of asking for help, you try to figure it out on your own or put it off—which often impedes or delays progress. I know this to be true because I once suffered from brilliance failure, but now I always ask for expert advice, even when I think I know the answer.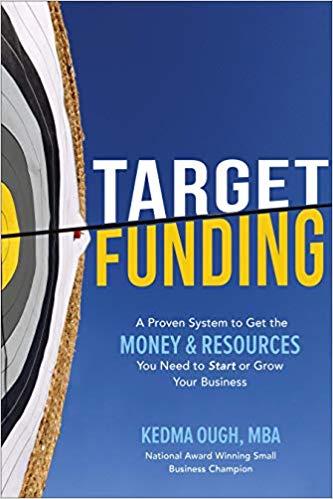 Sometimes, the founder or founding team does have the expertise to cover all the critical bases, but they don't have time to do it effectively or quickly enough. Likewise, entrepreneurs lacking certain types of expertise often lack the resources to acquire that knowledge or to hire staff that does. Nor can many small businesses afford to hire private advisors and consultants.
Article continues below advertisement
What many entrepreneurs don't realize is that you can get the same high quality of expert advising and assistance at no cost or low cost to you. For example, as a director of a Small Business Development Center, an extension of the US Small Business Administration (SBA), I can provide my clients with free business advising and coaching, for which I would charge at least $200 an hour as a private consultant. I can also refer my clients to other SBDC counselors in my state with different areas of expertise. In Oregon, we have 20 SBDCs and upwards of 120 advisors in various disciplines. That means business owners in Oregon—and all other states—can get help in multiple areas from some of the best experts in the area at no cost to them.
If, in reviewing your startup or expansion plan, I found that you needed $8,000 in business advising across multiple disciplines, and SBDC can provide those resources at no cost to you, that is essentially an $8,000 grant. Let's say that I and the other SBDC counselors in my area were unable to provide or find no-cost resources for some of your needs, but I could connect you with qualified consultants willing to provide those services at a significant discount. Instead of charging their standard $200 per hour, they've agreed to charge you $100 per hour for five hours of services. Altogether, you would receive $8,000 worth of expert help at a cost to you of $500. What's more, that 40 hours of advice and assistance enabled you to achieve what might have taken months or years for you to achieve alone. If that's not a funding option, what is?
Article continues below advertisement
You see, target funding isn't just about getting cash. It's also about getting as many resources as possible at no cost or low cost in order to reduce the amount of cash you need to come up with to move your business forward.
Article continues below advertisement
Now, I realize that isn't easy. Finding the expert advice, services, and other resources you need at no or nominal cost can take time and effort. You also have to know where to look and what to look for, and many new business owners don't know what they need, what is available to them, and how to find and get it—much less for little or no cost. That's why I think a navigator, such as an SBDC counselor or a business coach, is essential to any business. A navigator is similar to a project manager, guiding you to all the advisors and other resources you need to support your business— not only when you first start out but also when it's necessary to pivot or realign the business. A strong business navigator will have a vast network of purposeful connections and will continually build that network. A good navigator will also guide you in building your own network.
Article continues below advertisement