Campaign Launches to Feature Women on $20 Bills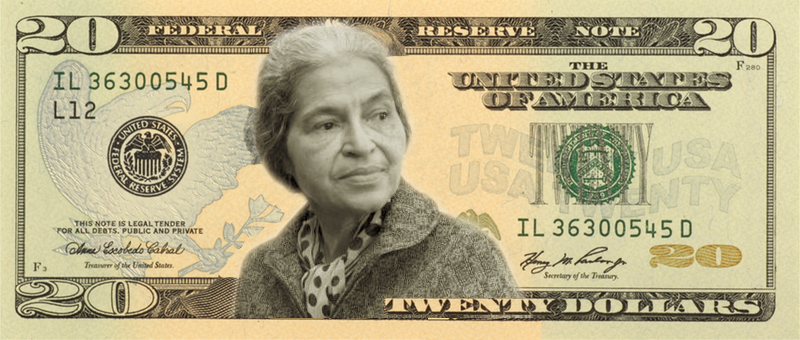 Why are only men showcased on money and no women? Just try to imagine a world where, when you withdraw money from an ATM, you wouldn't just receive a Benjamin or a Jackson, but an Anthony honoring suffragist Susan B. Anthony, or a Chrisholm, representing Congresswoman Shirley Chrisholm. This is exactly what the the non-profit organization Women on 20s aspires to achieve.
The year 2020 will mark 100 years since women were granted the right to vote. In honor of the occasion, the organization launched a campaign aiming to have an influential and powerful woman in American history featured on the $20 bill by 2020.
"Women On 20s is one small way to join Americans in a big cultural hug and acknowledge that symbols matter – especially the pictures we put on our money," explained Barbara Ortiz Howard, who founded the organization in January 2014. "When we have a woman on our bills, we will connect women to their value throughout history, literally validating their abilities and potential through the millions of bills passing from hand-to-hand every day."
The campaign started with about 100 names of American women of great stature, accomplishment and character. The names were chosen based on the criteria for the U.S. code for paper currency, which requires that people featured be deceased for at least 2 years. Through much discussion and with the help of a ranking survey, 15 candidates were selected, including Rosa Parks and Susan B. Anthony.
Article continues below advertisement
Howard's friend and award-winning journalist Susan Ades Stone joined as Executive Director in March 2014, which led to the national election model as a strategy. This election process launched on March 1, 2015 in conjunction with Women's History Month. Throughout the month, the non-profit organization is encouraging the public to go to their website to have them vote on their choice for the woman to replace President Andrew Jackson on the $20 bill.
Howard says that its an important movement for the nation to join, since it would be a culture movement to embrace gender equality.
"Equality may be legislated, but our culture must embrace it in every way for it to become a reality and erase the lines that have been drawn between us," she said.
According to their campaign statement, it only "seems fitting to commemorate that milestone by voting to elevate women to a place that is today reserved exclusively for the men who shaped American history," Howard said. "That place is on our paper money. And that new portrait can become a symbol of greater changes to come."
Article continues below advertisement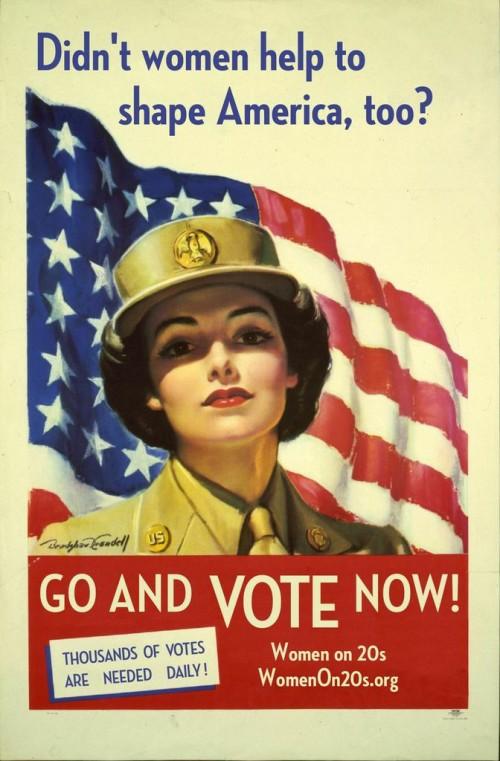 So of all the bills women could be the face of, why the 20 dollar bill? Well, Howard points to the fact that it was President Jackson who was responsible for signing the "Indian Removal Act of 1830" which resulted in the death of thousands of Native Americans in their forced relocation West. This Act is known in history books as "The Trail of Tears." In addition to this, Howard states that Jackson was a fierce opponent of central banking and paper currency, favoring the usage of "hard money" (gold and silver.)
Article continues below advertisement
In addition Jackson's association with those past events, Howard's own personal experience as a businesswoman has also influenced her views on this matter. As the owner of All County Restoration, an exterior building restoration company outside of New York City, Howard is no stranger to the challenges one faces as a woman working in a male-dominated business. She hopes that one day, younger girls, like her daughter Dylan won't have to deal with these difficulties in the workplace.
"As they grew up I wanted to honor their individuality, pride and expectations that they'll be valued as women who can and will succeed on a level playing field with men," Howard said.
The voting takes place in two segments – a Primary with the initial 15, and a Final Round with 3 final candidates. The length of the Primary round is open-ended to allow for as many people as possible to participate in the process. The polls will remain open as long as the interest remains high.
Their first goal is to achieve 100,000 votes, as this is a number that is used to petition the White House for executive action, they'd love to see the numbers go way further than that.
While the campaign's goal is ultimately getting a woman's portrait on paper money in the United States, it's also about being an educational vehicle for people of all ages.