13 Celebrities Reveal What Their Real, Natural Hair Looks Like
Celebrities are definitely no strangers to wigs, extensions, and weaves. After having their real hair blowdried, bleached, and wrecked to death by stylists, many wear wigs to help minimize any further damage to their natural hair. So although we understand why they wear them, we still can't help but wonder what they're hiding under there. Secrets?
Fortunately, thanks to social media, many stars are being refreshingly candid about all the hoops they jump through to get red carpet ready, allowing fans to get a glimpse of the "real" them. Below, a look at what celebs' hair looks like under those wigs.
Article continues below advertisement
Rihanna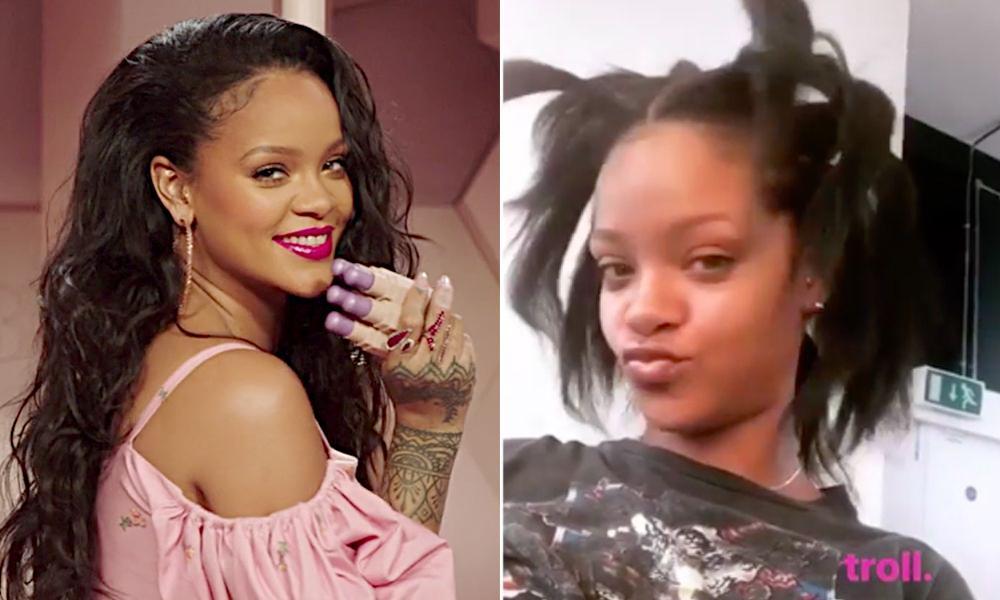 Over the years, Rihanna has sported every style, wig, and color under the sun, but we haven't really seen her real hair since her iconic asymmetrical bob. However, recently, the 30-year-old showed off her natural tresses on Instagram while preparing for a new style.
"Troll," she wrote on the pic, comparing herself to a Troll doll. She might think she looks ridiculous, but Rihanna can obviously pull off anything.
Kylie Jenner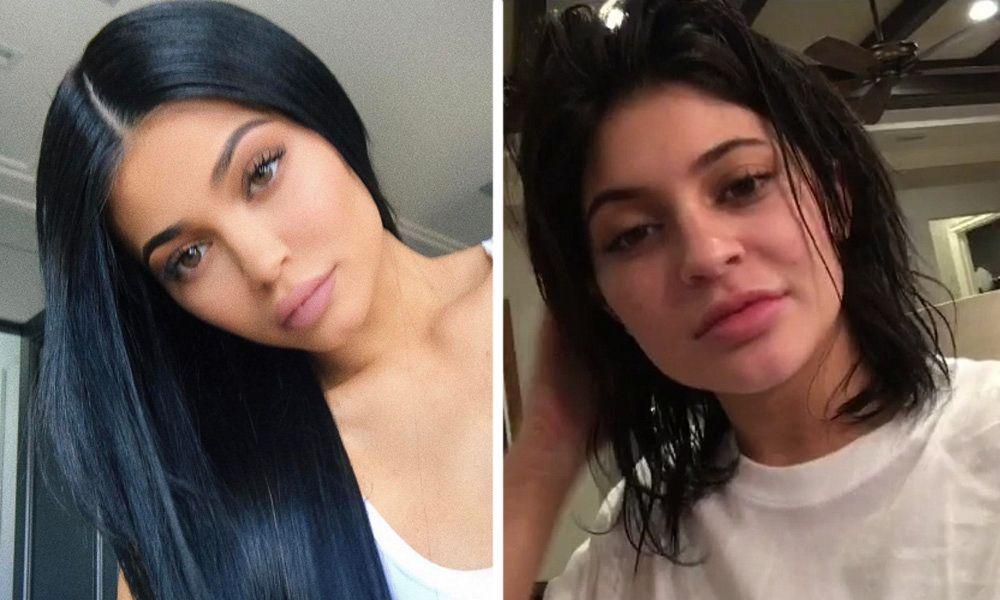 Kylie is the queen of wigs, and although she narcissistically tries to take credit for "starting them," you have to admit that they're kind of her trademark now. In fact, she loves wigs so much, she even has a wig closet to hold all her multicolored hair hats. But underneath the wigs is a different story.
Over the years, Kylie has been quite candid about her short, damaged hair. "The top of my hair is, like, kind of destroyed from my bleach," she said in a Snapchat video. "So I'm really, like, self-conscious about it." At least she's honest about it?
Beyoncé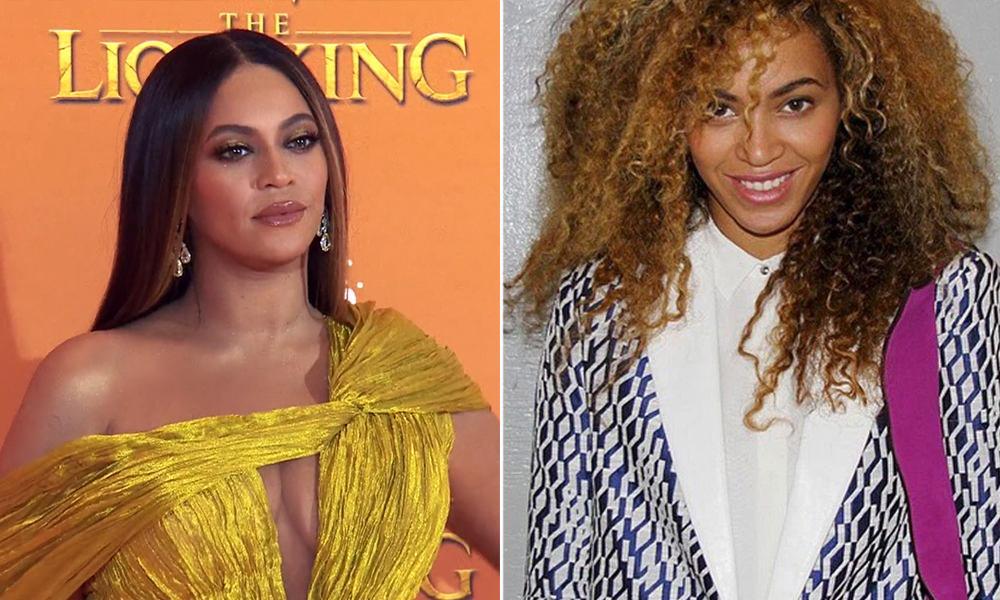 She might be the biggest star in the world, but fans still don't really know what Beyoncé's "real" hair looks like. She's been wearing weaves and lace-front wigs for most of her career, from long, straight ones to curly ones. So when she busts out her real hair, many people can't help but feel a little skeptical.
However, her hairstylist, Neal Farinah, put the rumors to rest when he confirmed this photo of Beyoncé showed her real hair. "ALL NATURAL," he captioned the pic. All hail Queen Bey.
Britney Spears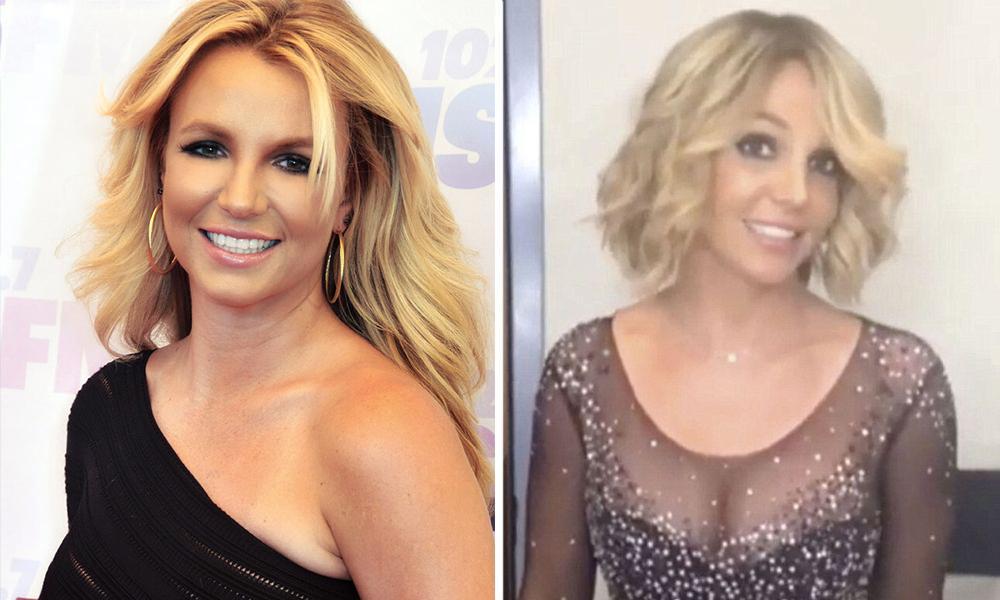 Say what you want about Brit Brit, but you have to admit she has an embarrassing history of wearing unfortunate-looking extensions. Back in her Kevin Federline days, she was always being pictured running around town with her tracks showing, and despite how ratty it looked, she never dared let anyone see her real hair.
However, in 2014, she did allow fans to see a peek when she uploaded a video of herself without extensions. Honestly? She should rock that look more often.
Cardi B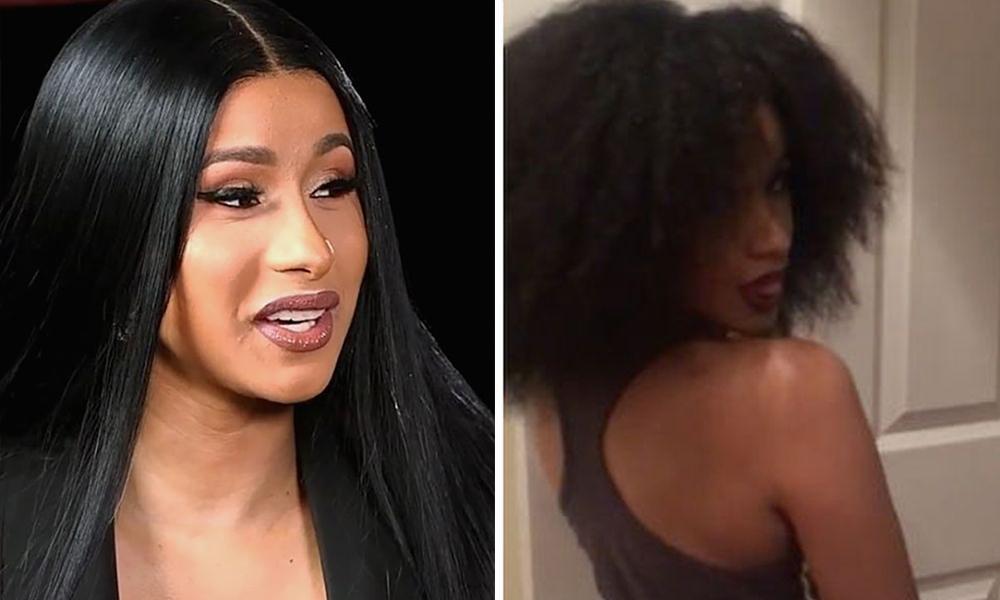 Cardi wears all kinds of hairstyles, from long, mermaid wigs to blonde bobs, but her hair is surprisingly curly in real life. "When I was a little girl I used to hate my hair," she wrote on Instagram in 2016. "Now I loooove it."
Ariana Grande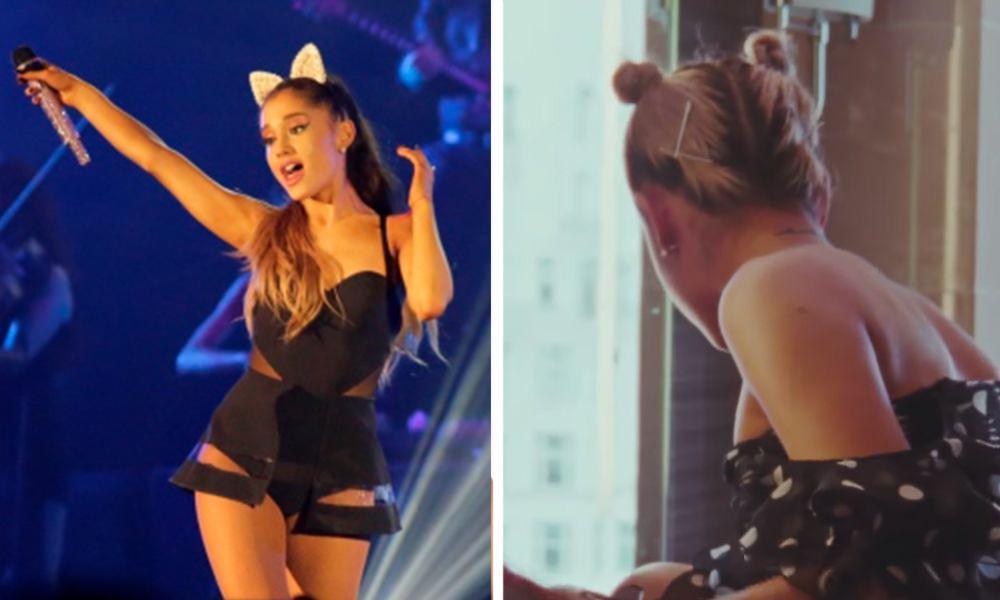 Her high, thick ponytail might be her trademark, but Ariana has been honest about the unfortunate reason why she has to wear so many extensions. "I wear extensions but I wear it in a ponytail because my actual hair is so broken that it looks absolutely ratchet and absurd when I let it down," she admitted back in 2014.
Nicki Minaj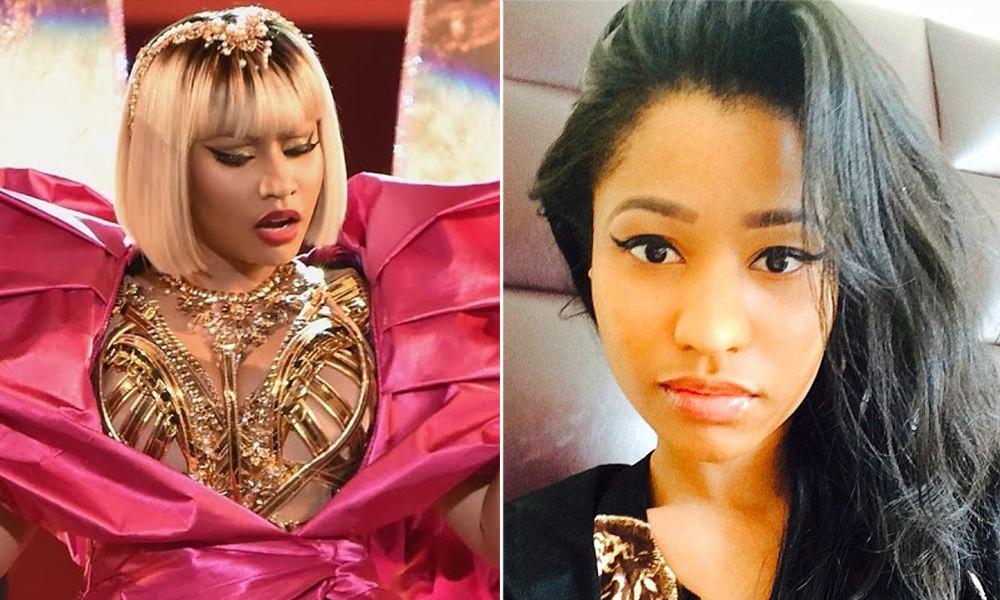 Nicki has toned her style down a lot over the years. Gone are the bright, pink wigs and over-the-top makeup — instead, they've been replaced with natural makeup and weave-less hair. Her real hair is pretty long, but she still likes to wear extensions for added oomph.
Jennifer Lopez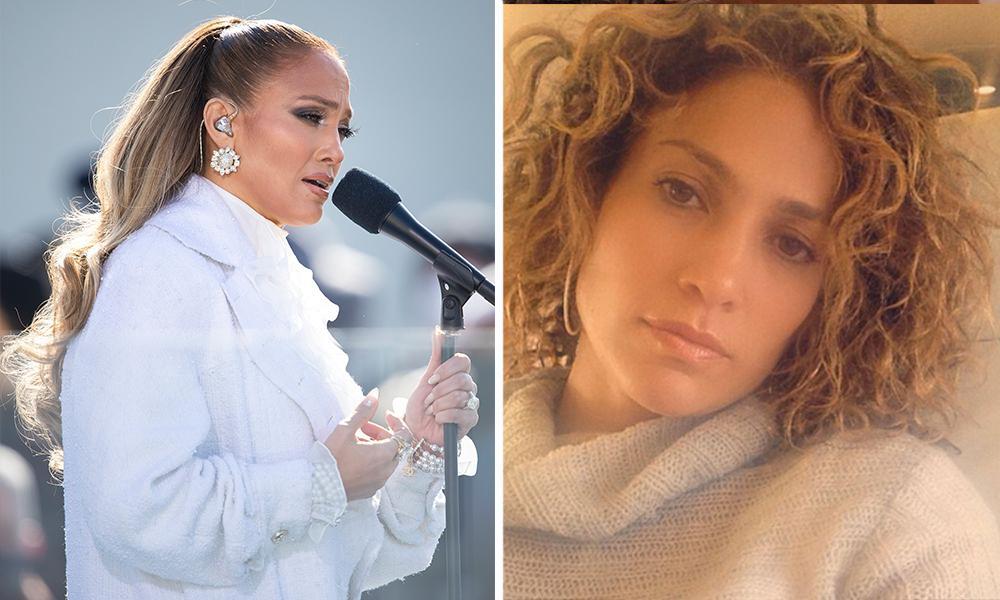 J.Lo wears so many long, straight wigs, it's easy to forget her hair is actually curly/wavy! Although her hair looks fab, she seems to only like wearing her hair natural when she's on vacation or at the beach.
Adele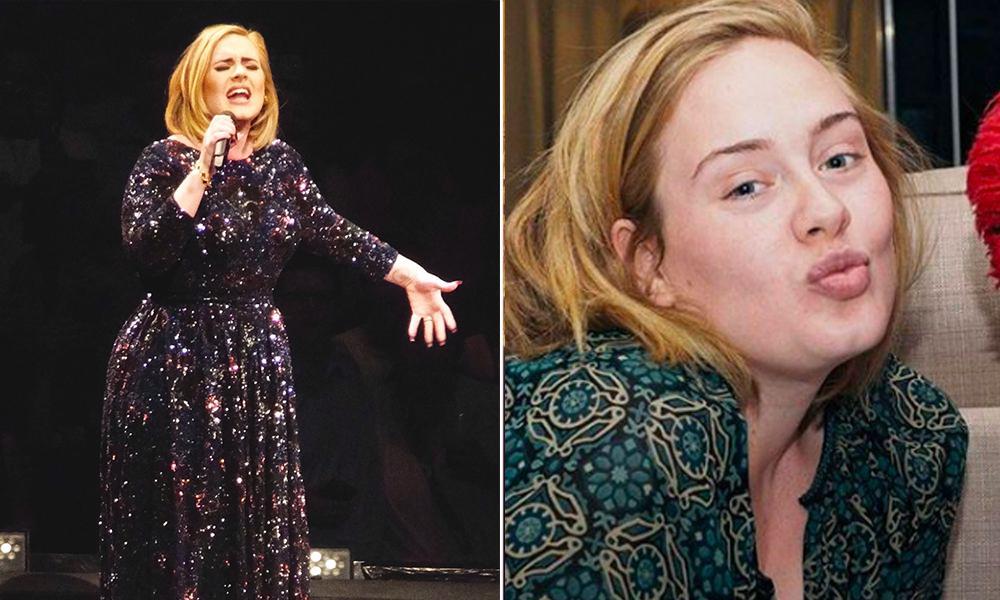 In case you were wondering why Adele's hair is so big and full of secrets, it's because she loves wearing half-wigs for added length and fullness. In fact, she loves her wigs so much, she even has names for them.
Gabrielle Union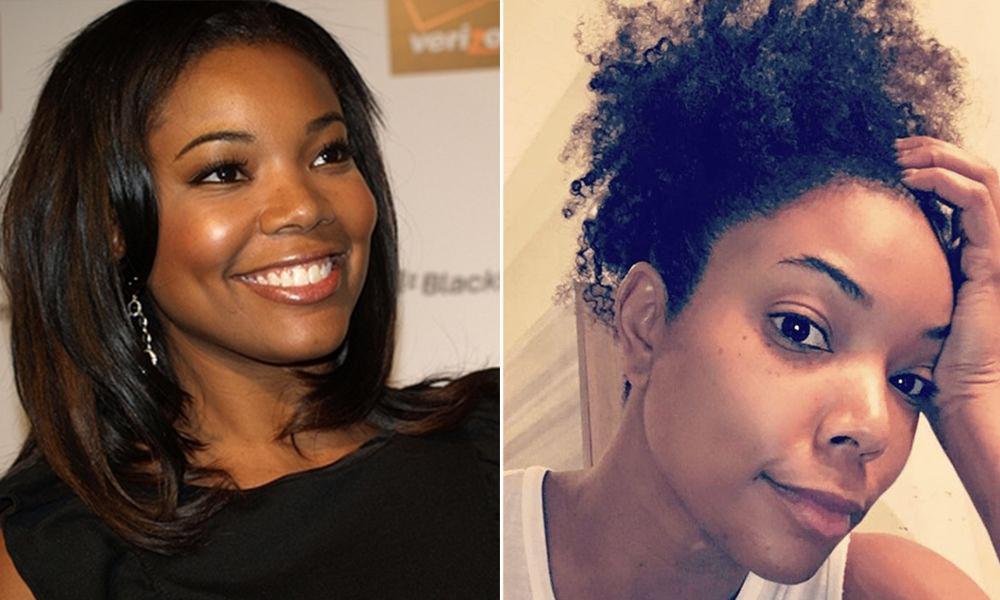 When Gabrielle first started acting, stylists "who were totally unqualified to do my hair" damaged her tresses so bad, she had no choice but to cut her hair, grow it back out, and hide the whole thing with wigs and weaves. Now that her hair is healthy again, she's back to loving her hair. "I've finally gotten to a place of self-acceptance and recognizing that my natural hair is beautiful — and so is whatever weave I may wear," she wrote in an essay.
Lady Gaga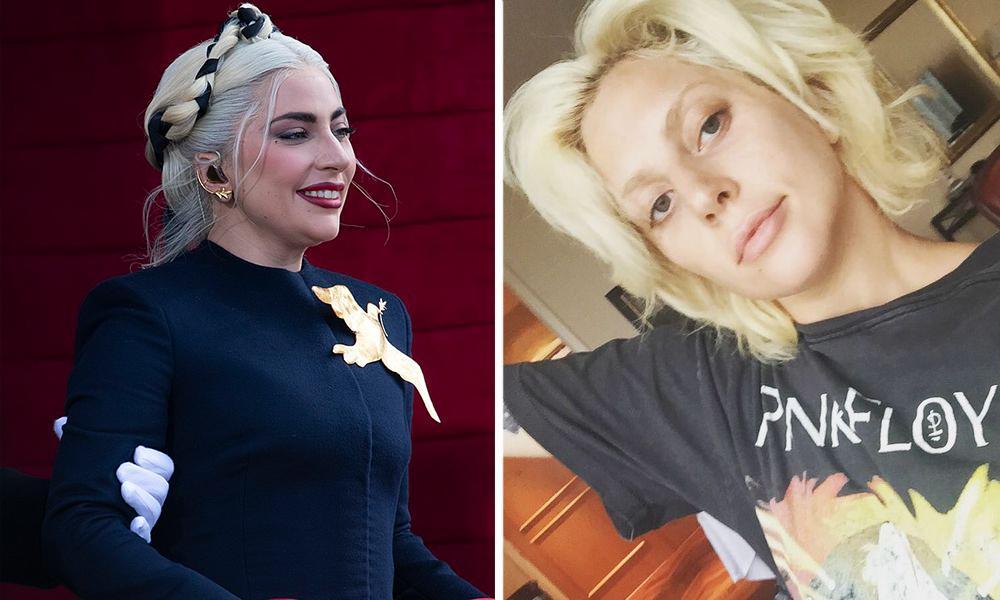 Her theatrical persona means that she stays in crazy, over-the-top wigs most of the time. But when she's chilling at home in between shows and apperances, she's not afraid to let fans see the "real" her, including her natural hair…well, sort of. Her natural hair color is actually brown, not blonde.
Emmy Rossum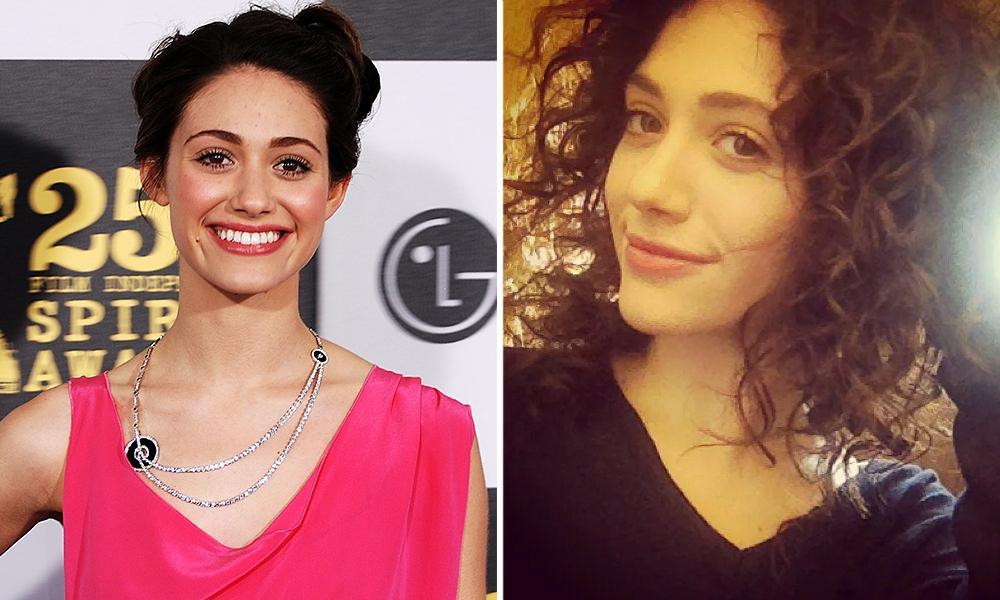 The Shameless actress wears her hair straight 100 percent of the time. So much so that we had no idea her natural hair was curly! Too bad she doesn't wear it like that more often.
Zendaya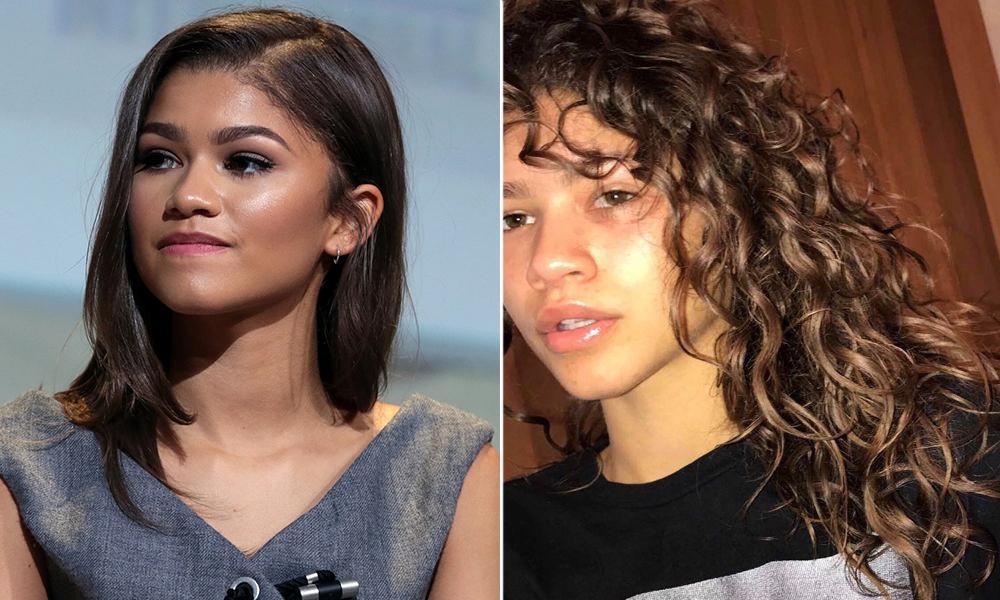 Zendaya is such a frequent user of wigs, weaves, and extensions, she even made a whole YouTube video explaining the difference between the three. Her natural hair is brown and naturally curly, but hair dyes and heat have damaged it in recent years. However, she's been slowly nursing it back to health.
"When you've spent the past however many years growing your damaged hair back, avoiding heat, wearing wigs and trying every natural product in the world and you finally see a little curl pattern comin back," she captioned the above pic. "#Yeslawwwwd."
I guess celebrities are just like us.