Channing Dungey: ABC Entertainment's New President and Agenda Setter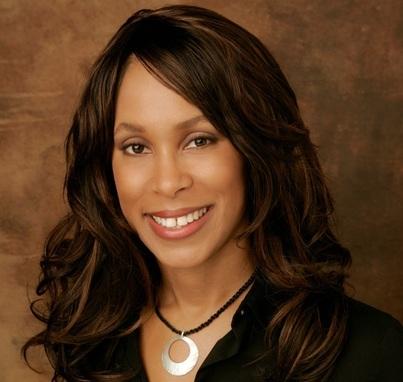 In 2016, Black History month has truly been all about #BlackGirlMagic. Now, we have one more reason to celebrate as ABC Entertainment named Channing Dungey its President, making her the first African American to lead a major broadcast TV network.
Channing was announced as President by the co-chairman of Disney Media Networks, Ben Sherwood, who spoke on her "impressive record of developing compelling, breakthrough programming that resonates with viewers."
The move comes after the muddied leave of Paul Lee after about five and a half years of tenure as President of the network. His departure from ABC has been described by the LA Times as a resignation, by the New York Times as a clash with Chairman Ben Sherwood on the direction of the network and the Hollywood Reporter as forced out. Vox says the official press release states he "decided to step down."
Whatever the reason, we should all be excited to see the vision and execution of Dungey in this new role. Dungey's career promotion comes after about six years as ABC's VP of drama development. She played a key role in spurring top T.V. dramas like the Shonda Land TV craze. In other words, she's the reason many of us 'thank God it's Thursday' because of shows like Scandal and How to Get Away With Murder. She also had a significant hand in the development of the high-rated show Once Upon a Time.
Along with Lee, Channing Dungey was influential in establishing this diverse line-up of shows that thrive because they're relatable to audiences. Maybe not so surprisingly, ABC Entertainment can tout that out of its 26 executive members 15 are women!
Article continues below advertisement
According to the LA Times, a UCLA report last year on Hollywood diversity found that 96 percent of TV network and studio heads were white and 71 percent were men. This promotion by ABC is helping break those numbers and we could not be more proud of the Channing Dungey for this deserving promotion.
Her strong resume starts as a magna cum laude graduate from UCLA's School of Theater, Film and Television. She is also a visiting assistant professor at UCLA's School of Theater, Film and Television where she teaches a graduate-level course on Television Development.
Her career in entertainment began with her role as a development assistant for Davis Entertainment at 20th Century Fox, ultimately leading to become chief of ABC entertainment.
With a strong track record like that there is no doubt we have a whole lot of good television coming our way. This is not only an exciting new chapter in Channing Dungey's career, but also an exciting time for all of us to see what this trailblazer will do.