Charu Sharma Inspires Women To Become Entrepreneurs, Go Against The Flow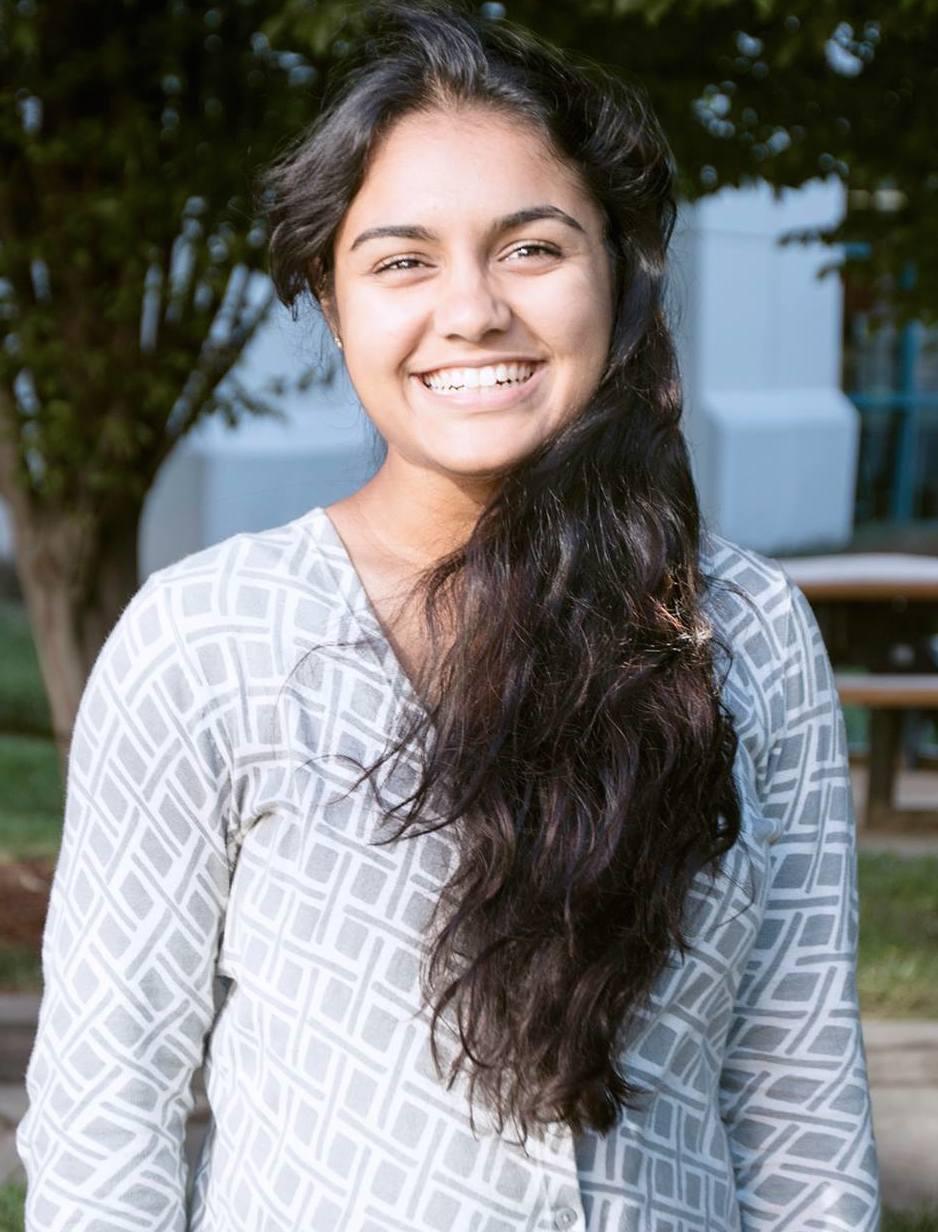 Sometimes all it takes is an inspiring story from someone that you look up to inspire you to take a leap of faith and follow your passion.
When Charu Sharma, an award-winning entrepreneur and author realized this, she created a book of stories for all the women in the world that were too scared to unleash their true capabilities.
Born in Mumbai, India before moving to the United States on a scholarship to Mount Holyoke College, Sharma grew up in a society where gender discrimination was front and center. She grew up in a place where pregnant women prayed that they were carrying a boy. She was born in a place where one million baby girls were killed every year, and essentially where women's lives were simply not valued.
"In so many ways, I still don't know what I want. But something I personally really care about is living in a world where women have the freedom to make their own choices, whether it's personal or professional," Sharma said in an interview with Her Agenda.
And after moving to the U.S., she realized she could make that dream a reality, and undo all the constraints that were put on her while growing up — she didn't waste any time. A plethora of internships, a variety of classes, and two starts-up later, she knew that she had to go against the flow to get ahead.
So Sharma sought out other high-achieving women who also went against the flow, and created a book chalk-full of information on risk taking, failure, and the drive to never give up. Contributors include a college dropout, Forbes 30 Under 30 honorees, and million-dollar startup CEO's — all of who's audacious and passionate attitude is inspirational to anyone aiming to start their own business.
Article continues below advertisement
"I think it's important for women to be aware of other success stories like them who deal with the same issues every single day," she says.
Here are some of her take-aways:
You Don't Have to Earn the Right to Ask For More
Charu Sharma was never afraid to tell her superiors what she was worth. The important roles she played in successful start-ups while in college gave her the confidence to break through the Imposter Syndrome that many women face. She knew what she was capable of, and was never willing to sell herself short.
"I was good at asking for more. I think this is something my female peers don't do as well. They think they have to earn the right to ask for a promotion or to offer something to the table," she says.
Article continues below advertisement
During the summer going into her senior year of college she became the COO of a start-up company in San Francisco. Well, became seems too simple of a word. Nothing falls into one's lap. While most people her age were accepting unpaid internships to gain experience, she knew that she was worth more. So she walked into an interview for an internship, and was honest with the manager about what she was capable of bringing to the company. She could accept a meager salary and long work-days, but she wanted the title. That's how she gained the first executive title in her career: she just asked.
And while one can never go wrong with an impressive title, Sharma reminds us that it should never be the end goal. "The title doesn't matter much. It's about what you're actually getting done, and the impact you're making," she says.
Article continues below advertisement
It is Possible to Balance Work and Life
Sharma tells the story of a colleague at LinkedIn, where she is now the Campaign Planner of Marketing Solutions, with whom she would often have career-driven conversations over coffee. They would passionately talk about the way to climb the career ladder together, and feed off of each other's ambitious plans.
Then one day the conversation took a sudden turn. Now pregnant, Sharma's friend steered the conversation towards finding a stable 9-5 job so she could have enough time to care for her family. She believed that being ambitious would force her to make a trade-off: either have a personal and social life, or be successful.
"But I don't think that's the case," Sharma says. "I think there are successful women who are balancing work and life. These 'requirements' that we're so used to are proxied and negotiable as long as you can get the work done."
Article continues below advertisement
Not Everything is Planned
The award-winning author also points out that many of the entrepreneurs she interviewed for the book didn't actually plan on becoming entrepreneurs. Especially for women, the idea of a career in entrepreneurship is usually unexpected. It takes a moment of realization or a spark of an idea or years of built up passion to take on ambitious projects.
Sharma brings up an example of a friend, Brittany Hodak, who took a sudden leap of faith when deciding to quit her 9-5 job to build her own company. Starting from when she was a little girl, she thought that working for big companies was an indicator of a successful career. After finally landing a job at a big media firm, she found herself bringing up her own ideas to her boss, and constantly being told "no, no, no." She was never heard. One day her boss told her that he paid her to do his work, and not to think. That one belittling comment is all it took for Hodak to say "enough is enough." She packed up her stuff and became the co-founder of her own media publication, ZinePak, which hit the 1-million dollar mark a year later.
Article continues below advertisement
Go Against the Flow
You might not believe it, but women have an easier time finding success when they create their own start-ups versus simply trying to climb the career ladder in someone else's office. "When you start your own company, you have to create your own metrics to success," Sharma mentions. Because of that, the restrictive societal expectations that women have to face in the workforce everyday are gone. If you're the one making the rules, why not make ones that lead you to a CEO title, an office with a view, and deserved respect?
People have a perception of what success is supposed to look like — the age it's supposed to occur, the field that it's in, the gender of the person who holds it.
Sharma tells us that success can take many forms. "A lot of people who have certain goals like writing a book, giving a TED talk, becoming a CEO, or sitting on the board of a non-profit, they want to do when they are 40 years old. It doesn't have to be that way. A friend that I was meeting for coffee once asked me where I saw myself in ten years. And I kept saying 'Oh, I'm not really sure. I'm only in college and I'll just go with the flow.' And then he said 'Um, but why don't you just go against the flow?'"
And that's exactly what she did.
Her book is only one part of the entire movement, which also includes a documentary and a Huffington Post Q-and-A series, all aimed towards inspiring millennial women to build their own start-up companies. But in terms of a more tangible goal, Sharma says that she hopes to educate at least one million girls on entrepreneurship by 2017.
And with two more books on the way, a female mentor-matching app in the pipelines, and a never-ending supply of ambition, there's no question that Charu Sharma will reach her goals.