Chef Whitney Watts On Chasing Wellness Through Thoughtful Food Choices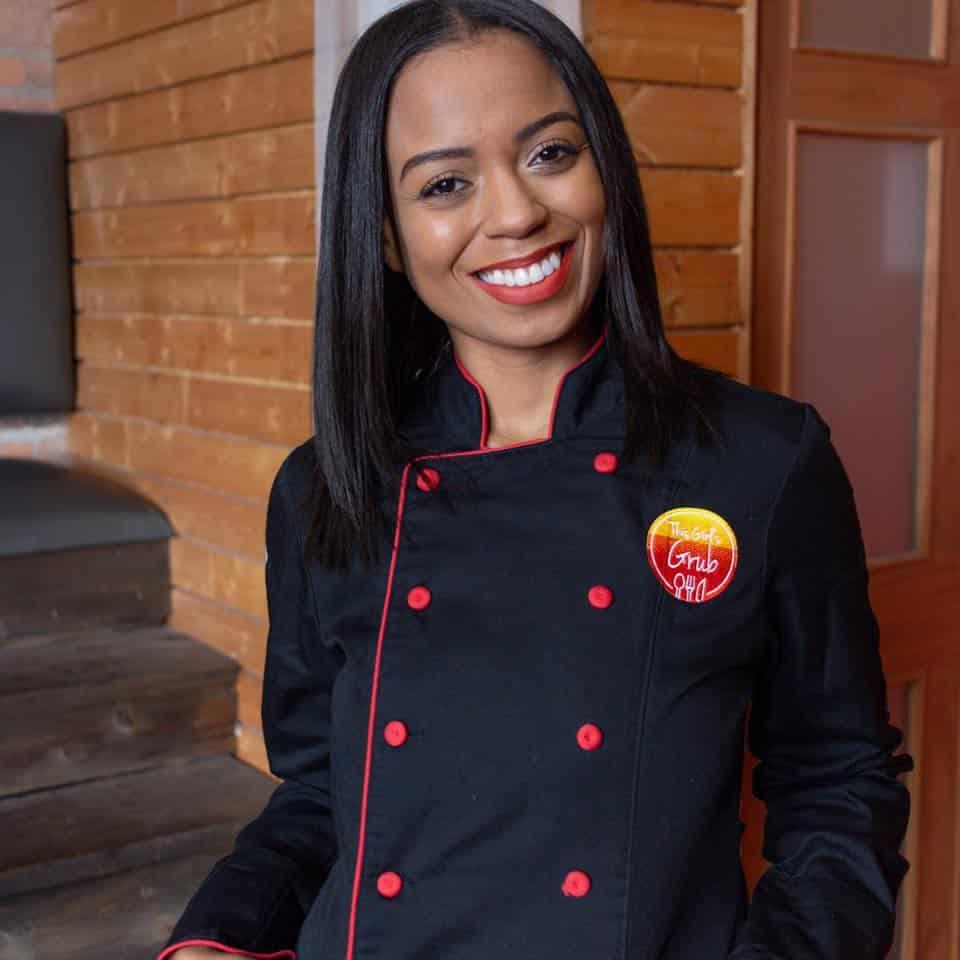 Illinois-born and raised, Chef Whitney Watts, known as Chef Whit came from a rich background where cuisines from every culture are accessible. After the desire for a career change, Chef Whit was able to take her formal training and her love for food to bring people together, while also educating them about how food can both help and harm us.
Her approach to food is fun, unique, and approachable; Her goal in the food industry is to provide a balanced quality of life, starting with your diet. With such an interesting approach to dining, we welcomed Chef Whit to chat with our Her Agenda INSIDERS about being vegan, healthy eating, and everything in between.
Check out a few excerpts from the conversation.
Chef Whit on her experience becoming vegan:
I have been vegan for 4 years now. I did not initially intend on becoming vegan at all! I remember just wanting to do a "little" detox that ended up changing my life within just 7 days. The detox helped me realize that it was meat and dairy that made me sick (mucus, mood swings, horrible menstrual cramps, joint pain, and much more). Once I started reading up on how what we eat and how we think and feel are directly connected to each other- it was a no-brainer that it was time to commit to the lifestyle beyond a 3-month detox.
I was an accountant at a real estate company.
Shortly after having my daughter in 2014, I found my job unfulfilling and had recently re-discovered my passion for cooking. I started to host dinner parties at my home and would prepare family-style meals for my friends. Watching them put their phones down and enjoy each other gave me a sense of joy that I didn't expect, and I wanted to feel that joy every single day. It made me feel like my 9-5 hindered me from doing what genuinely made me happy. I love to hear how much my food is loved, how I've changed lives and motivated people to try vegan food, and adjust their eating habits. I love knowing that I'm good at what I do.
On misconceptions of being vegan:
Article continues below advertisement
People swear that being vegan means you're automatically healthy! Biggest misconception, because sometimes I have loaded French fries and whiskey for breakfast, because that's vegan
Chef Whit on introducing her family to vegan meals:
I introduce vegan recipes to my family the classiest way possible; by not telling them they are eating vegan food until they tell me how delicious it is.
On the effects of changing your diet:
Changing your diet is key to a quality life! I wouldn't say anyone HAS to be vegan, but I'd definitely say eat less animal products and eat more plants. We deserve a quality of life without being committed to medications. We create our own depression, starting with what's on our plate, and continuing to imbalance ourselves chemically. When you eliminate meat and dairy, even processed food- you'll see an instant improvement in your overall health.
Chef Whit on the cost of being vegan:
Honestly I'd say it can be cheaper depending on what ingredients you're using. Vegetables are cheap, but the mock meats and vegan cheese options get pricey! They don't compare to medical bills from diabetes, though.
Article continues below advertisement