8 Great Holiday Movies On Netflix Right Now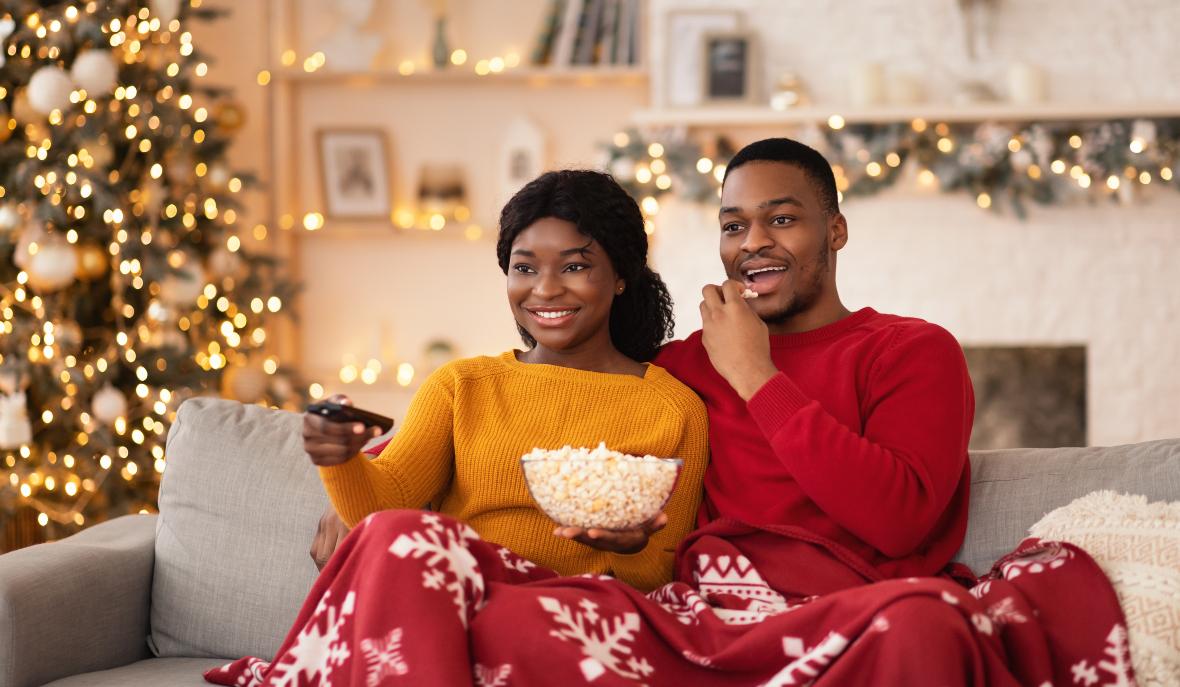 In recent years, Netflix has started to challenge the Hallmark channel when it comes to churning out a good Christmas movie or two. While a lot of Christmas movies have the same old tropes – i.e. strong-willed city slicker goes home for Christmas and falls in love with a sweet townie – Netflix has produced some pretty fun and unique holiday films in the past few years.
Here are the eight top holiday movies on Netflix right now to add to your watch lists this season:
1. Falling For Christmas (2022)
Lindsay Lohan returns to the screen in the newest Netflix Christmas release "Falling For Christmas." With her co-star Chord Overstreet, they make a romantic holiday film following an engaged hotel heiress who gets amnesia from a ski accident and a widowed father during Christmas time.
2. Love Hard (2021)
In a modern love story, a woman falls for a man on a dating app. After flying out to meet him, she learns that he used someone else's pictures. He agrees to help her win over the actual guy from the photos, but she finds herself conflicted about what she really wants in her dream guy.
Article continues below advertisement
3. Single All The Way (2021)
In this Christmas rom-com, main character Peter convinces his best friend Nick to pretend to be his boyfriend during the holidays. Peter just wanted to avoid the embarrassment of being single during Christmas time, but later discovers that there are more feelings involved than he originally anticipated.
4. Holidate (2020)
This movie is a hilarious romantic comedy that follows two very emotionally unavailable people deciding to be "holidates," which means a standing date for strictly holidays. In an effort to not be the only people without dates during the holidays, the two find themselves considering if they want something more.
Article continues below advertisement
5. Jingle Jangle: A Christmas Journey (2020)
This movie is a perfect watch for families. In this musical, a toymaker tells his granddaughter the story of how his apprentice betrayed him decades before. The granddaughter is determined to help her grandfather find hope and joy in his toymaking again.
6. The Knight Before Christmas (2019)
This one may be a little corny, but in the best possible way. A knight is catapulted to the 21st century and meets a high school science teacher. As she attempts to help him, she finds herself getting close to love again – something that she hasn't wanted to do in a long time.
Article continues below advertisement
7. Let It Snow (2019)
When a snowstorm hits on Christmas Eve, a group of high school students all end up crossing paths. The film chronicles the teenagers bracing the storm to get to a local waffle house for a party. The movie is original, light-hearted, and even has a catchy song.
8. The Christmas Chronicles (2018)
This one is perfect if you're looking for a new movie to watch with your family. This cute film follows two young kids with a plan to kidnap Santa Claus on Christmas Eve. Their plan doesn't go exactly as planned, and they end up having an adventure with Santa and his elves.